Lululun Masks: 365 Days of Daily Care!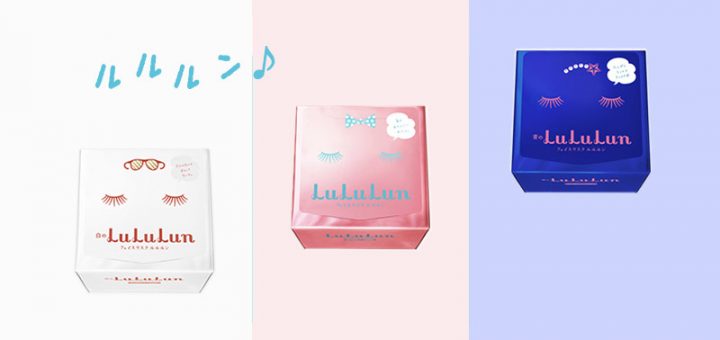 Lululun Masks were created with the philosophy of changing face masks from a special beauty treatment into part of a basic daily care routine.
In fact, I use these masks almost every day.
I've mentioned it before, but I always use them after going swimming or when I'm in a hurry in the morning. When I first started using them at the pool, the other women there used to look at me weirdly, but by now they're used to it. I guess most people still think of face masks as something to use in the evening or as an occasional treat. But I often use them instead of face lotion. They stop my face from getting dry while I'm busy getting changed, putting on body lotion and drying my hair.
---
How to use Lululun Masks

You can use the masks in the morning and evening instead of face lotion.
1. After washing and cleansing your face, take 1 Lululun mask and lay it over your face.
2. Then wait about 10 minutes. It helps to press and warm the mask with the palms of your hands.
3. Next, remove the mask, fold it up and use it to gently pat any remaining cream into your skin.
4. Finally, use Lululun moisturising cream or your own moisturising cream to finish off your skincare routine.
---
What do the Lululun masks have in common?
• made in Japan
• alcohol free, paraffinum free
• dermatologically tested
• free of artificial scents and colorants
• use Lululun's original thick, fluffy base sheet
• easy to remove from the packaging
---
"Regular" range for everyday use
Original Lululun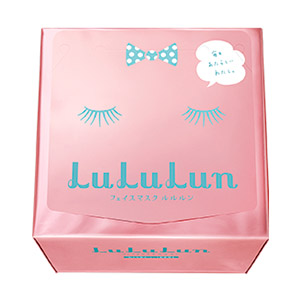 Balanced moisture: For those worried about both oily and dry skin. Contains ring-form amino acids and glucooligosaccharide.
Blue Lululun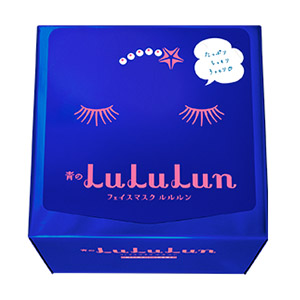 Deeply moisturising type: For those worried about dry skin. Contains hyaluronic acid and glyceryl glucoside.
White Lululun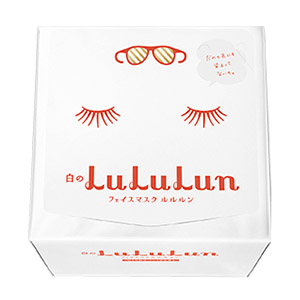 For those who want clearer, brighter and healthier skin. It contains nano-compound vitamins and a so-called "Cinderella care" ingredient for reducing blemishes.
Lululun Moist Gel Cream moisturising cream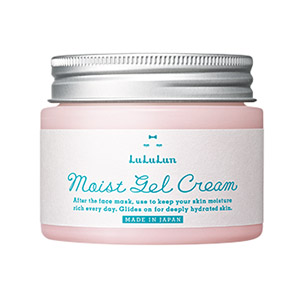 With Passioline, a unique microgel, and cactus extract.
---
"Precious" range for mature skin
Rich moisturising Precious Red
Targets dryness and fine wrinkles. Contains natural oils and 4 types of rice extract.
Youth-restoring Precious White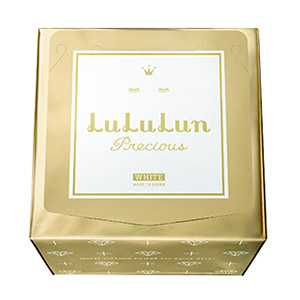 Restores skin's natural bounciness and brightness. With double hyaluronic acid, vitamins and natural oils.
Precious cream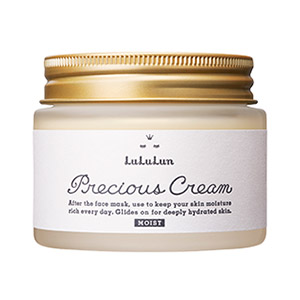 Moisturising cream which targets dryness and fine wrinkles. Contains independently-developed "gel networks" and carefully selected plant extracts. Fermented for extra potency.
---
Try the "Plus" range to suit your skin and your mood
Each package contains 30ml of ingredients for naturally beautiful skin.
"Aroma masks" with a variety of scents: Lemon Grass, Rose, Lavender, Clary Sage, Yuzu
"Nature masks" with a variety of skincare effects: Smooth gold, Homeo-Age, Fresh Rose, Sweet Drop, Sunny Day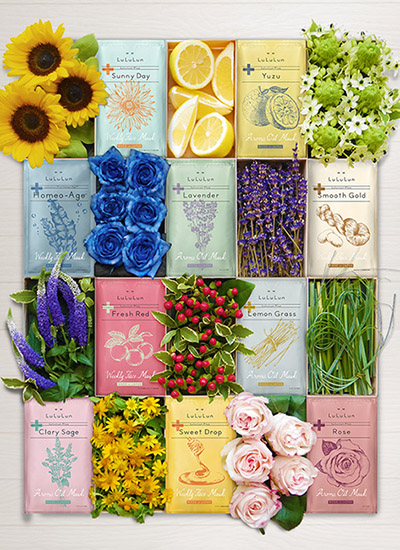 ---
My experience with Lululun masks
Going back to my story… I've used Blue Lululun, Precious White and Precious Cream. As I expected, I feel more satisfied with the Precious range than the Regular range. But if I use the cream after the Blue Lululun, I don't feel any dryness, so I also feel like that it's sufficient.
One other good thing about face masks is that after taking the mask off, you can use it on other parts of your body. I use it especially on my arms and my shins, because they often get dry. Skin care isn't limited to your face, after all.
I would recommend my readers to try using the masks, at least in the morning. Maybe you're wondering about what I use in the evening…? Well, I'll tell you about that another time!
Next time I'm planning to talk about Lululun's first product – their beauty treatment face masks. Compared to more expensive face masks, they're 1/5 or 1/10 of the price but seem to have similar benefits. I'm looking forward to telling you about it!
Meanwhile, if your eyes are feeling tired, why not take time to learn about these three (hot!) eye masks~ Or how about boosting your health with isoflavone supplements?
---