Soothing Eye Masks for Your Tired Eyes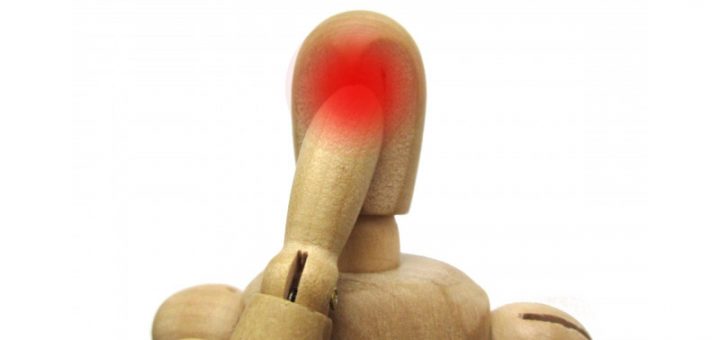 At the moment, we're right in the middle of the hay fever season in Japan. It's really hard on your eyes and nose. You start wishing for something to relieve the itching and tiredness. Today we're going to look at and compare three kinds of eye masks that can at least help to soothe tired eyes. These eye masks are surprisingly effective, not just in winter but also in hay fever season. So let's take a look at what the differences are and which mask is best for you!
---
1. KAO Megurism Eye Mask Relaxing
The best thing about this mask is that it's convenient to use at any time.
Key points:
1. The mask produces 40C vapour for about 10 minutes.
2. Heats up as soon as you take it out the bag.
3. It goes over your ears so is convenient to wear while in any position.
4. As a one-time use disposable mask, it's hygienic.
5. The material used for heating is iron.
6. There are several scents available: unscented, lavender and sage, camomile and ginger, rose, yuzu (Japanese citrus fruit), menthol

---
2. KIRIBAI Azuki No Chikara Eye Mask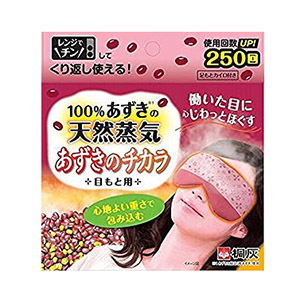 This mask is reusable, and it's made with natural red beans.
Key points:
1. This mask uses red and green beans (azuki) for heating.
2. It produces vapour from a red bean "pillow".
3. Fits well over your eyes to heat them effectively.
4. It takes about 5 minutes to heat up the mask in the microwave.
5. You can use the mask up to 250 times! Great value for money.
How to use:
1. Take the mask out of the clear bag and put it in the microwave with the writing face-down.
2. Heat up for 40 seconds at 500W or 30 seconds at 600W.
3. Put the mask over your eyes and use for about 5 minutes.
---
3. Graphico Eye Relief Mask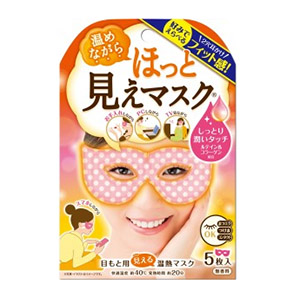 This mask doesn't cover up your eyes so you can do other things while wearing it!
Key points:
1. This mask has eyeholes, so you can wear it while using your phone or computer, watching TV, eating or drinking, keeping an eye on your kids…
2. Contains beauty-enhancing ingredients for a salon effect (lutein, collagen, hyaluronic acid, ceramide)
3. Heating pad warms up the area around your eyes
4. 40C warmth lasts around 20 seconds
5. Comes in 5 different designs


6. Disposable mask which goes over your ears
7. The materials used for the heating pad are iron, water, vermiculite, activated carbon, salt.
---
In conclusion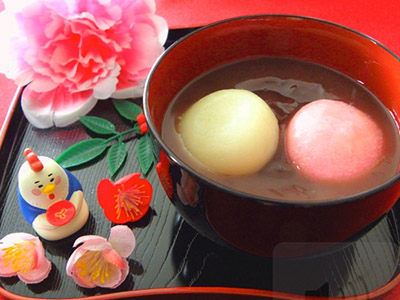 All the three masks heat up to about 40C, but they differ in whether they're disposable or multiple-use. And the Graphico mask will be a hit with women who are looking for a beauty salon experience.
Personally, I like the Kiribai Azuki eye masks. Of course there's the feeling that disposable items are a bit of a waste, but most of all, the mask feels a little more weighty and thick, which seems to lend to its effectiveness. I also love eating azuki… eating something slightly sweet is a good way to relax too!
Next time, we'll continue looking at masks with a comparison of Lululun-brand masks. See you then!
---