Anessa Sunscreens: What's New in 2018?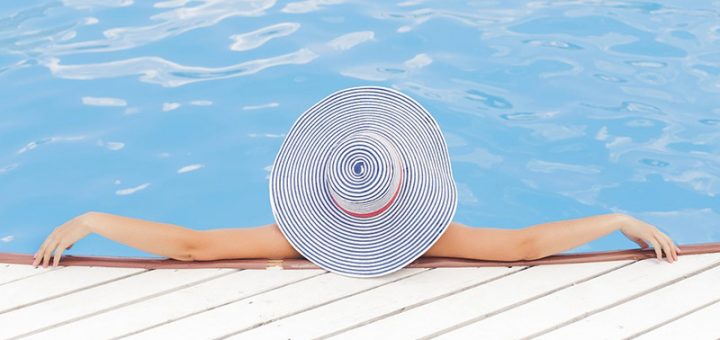 Again! That season has returned. The one when UV rays get stronger. Although we should be guarding ourselves against UV rays throughout the year, increased opportunities to go outdoors leaves us wanting more protection. And what timing for the highly popular Anessa sunscreens to return evolved.
We talked about the Anessa sunscreens previously in "Gold vs Silver! 2017 version", so let's update ourselves with what's new.
---
What's new with Anessa sunscreens?
50% Skincare ingredients
The beauty ingredients were strictly and purposefully chosen. This is so the sunscreens can prevent dryness and damage that is caused by UV rays, which leads to beautiful, moist skin.
The formulation contains moisturising & skin conditioning ingredients, including acetylated hyaluronic acid, marine collagen, aloe extract, and rose fruit extract. It also has Day Protection beauty ingredients, including green tea extract, cherry leaf extract, sida cordifolia.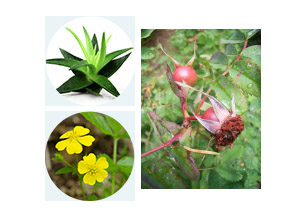 Resistant Aqua Booster EX Technology
Resistance was added to the previous Aqua Booster, which means the protection membrane from the sunscreens now surpass their predecessors.
---
The Three New Anessa Sunscreens
1) Anessa Perfect UV Skincare Milk (60ml)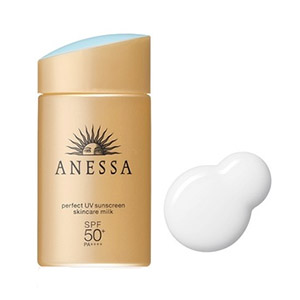 SPF50+ PA++++
Talk about returning powered up! A silky, smooth milk sunscreen that can be used on the face and body. Furthermore, 50% of it contains beauty ingredients.
It has the strongest UV protection and resistance available because it uses the Aqua Booster EX technology. Soap can also be wash it off.
2) Anessa Perfect UV Skincare Gel (90g)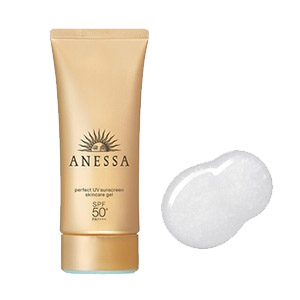 SPF50+ PA++++
An awaited rebirth. A juicy-looking gel suitable for use on the face and body. Similar to the Skincare Milk, it also contains 50% skincare ingredients. The Skincare Gel also contains Aqua Booster EX technology, and soap can be wash it off easily.
More details on ANESSA Perfect UV Skin Care Gel SPF 50+/PA++++ here
3) Anessa Whitening UV Gel n (Quasi drug)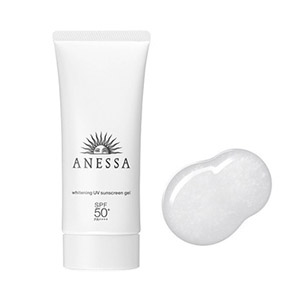 SPF50+ PA++++
This is for anyone who wants the benefit of skin whitening, on top of UV protection. Again, this whitening sunscreen contains 50% skincare ingredients. The formulation also contains the whitening m-tranexamic acid. Soap can wash the sunscreen off.
---
Prepare your sunscreens!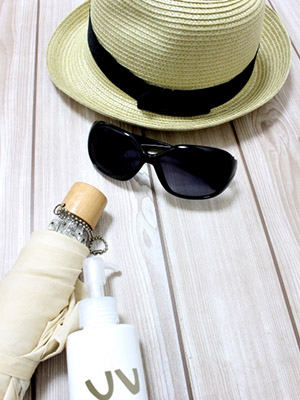 Today is a simple look at the new SHISEIDO'S Anessa sunscreens. It is said that SHISEIDO began UV protection research ever since 1915. That is amazing!! It was a time when we were not aware of the effects of UV rays on the skin. Thus, Anessa has been supporting us by evolving for more than a century.
I've been going to the pool every day since last winter, and feel that my back has sunburn. I didn't think much of UV exposure because it was winter, but am now reminded of the effects, even in winter! What horrors await if I didn't use sunscreen…!
I am going to give Anessa sunscreens a try too.
… and leave my swimming anecdotes till another time!
Do remember to check out "Anessa Gold vs Silver! 2017 version", where we explained what Shiseido's Aqua Booster technology is, and the differences between gold and silver Anessa sunscreens~
---