Isoflavone Skincare with Nameraka Main Shop!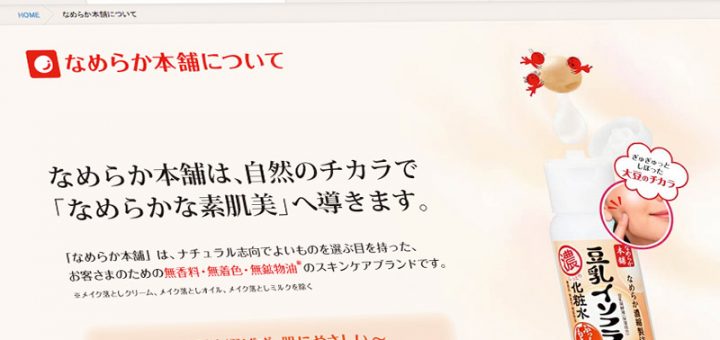 We talked about the benefits of isoflavone and isoflavone supplements in the previous articles. Hope they have been useful. Today we shall be looking Nameraka, a popular brand that is popular for isoflavone skincare products.
---
Nameraka Main Shop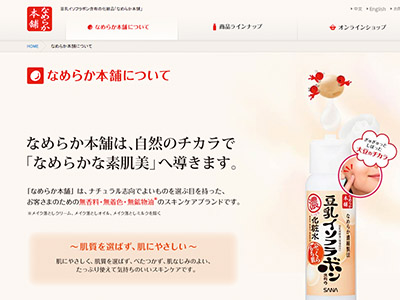 Nameraka's isoflavone skincare products do not contain scent, colourant or mineral oils, thus are natural and gentle on the skin. They also apply well on the skin, so you can use as much as they are to your heart's content.
The products use isoflavone-containing soymilk fermentation solution (moisturising ingredient), which is extracted by Nameraka's manufacturing method. Furthermore, the soybeans and plants from around the world were studied for their isoflavones.
1) Moisturising Series for Plump skin (Bounce and Moisturising)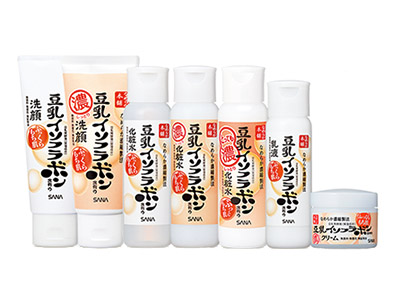 Although the solution is rather concentrated, it does not feel sticky after use. So, if your skin feels dry, this is for you. This is formulated with soymilk fermentation solution to help you achieve that feminine, plumpy skin.
2) Wrinkle Series for the Tight Lift Skin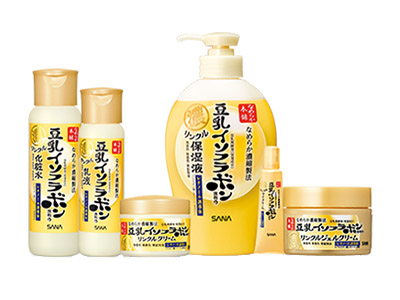 This anti-aging series of Nameraka is suitable for anyone concerned about the eye and mouth areas. It gives users a fresh, plumpy looking skin with soymilk fermentation solution and retinol derivatives ingredients.
3) Whitening Series for White, Plumpy Skin (Whitening and Bounce)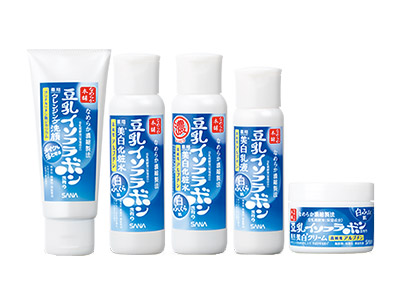 The soymilk fermentation solution and arbutin formulation gives users clarity and moisture to the skin. Furthermore, the ingredients are nano-sized, which allows the skin to absorb deeply without any stickiness. By the way, it uses yumpirika beans, which is only available in 0.03% of Japan's bean production.
4) Springiness and youthfulness Series for Young, Plumpy Skin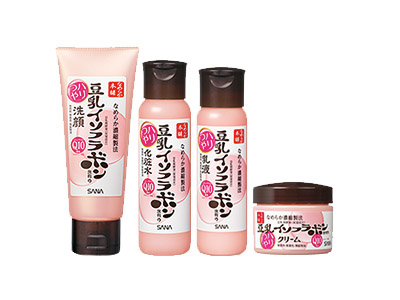 This is for users who want healthy, beautiful skin. It has twice the strength in giving the skin springiness and youthfulness with the combination of soymilk fermentation solution and co-enzyme Q10 in capsule form.
By the way, the new cream contains "human-type nanoceramide", a naturally-derived ingredients which mimics the function of ceramide in the human body!
5) Special Item – Cleansing Foam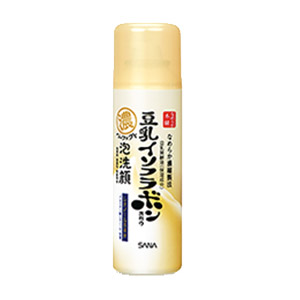 This is a special item that can be used freely with any of the above series. You get the benefits of a mask sheet while using this to cleanse, so we see how this cleansing foam can remove makeup, cleanse, massage and acts as a sheet mask. It also has a high moisturising ability using retinol derivatives delivered through dense carbonated bubbles.
If you'd like to look at Namekara's products, you can see them here:
---
Which Nameraka series would you choose?
In my case, I would be going for the wrinkle series and whitening series! Surely, they are better to better match to my age.
That wraps up our look at isoflavone products. While it is important to choose good isoflavone skincare or isoflavone supplements, we must also not forget to receive nutrients through eating healthy food~
Next up, we are going to fight UV rays with sunscreens! We shall be looking at new SHISEIDO Anessa sunscreens in the upcoming article, so I'm off to prepare it! See you then!
---