Pitta Masks: The Most High-Tech Japanese Face Masks Around!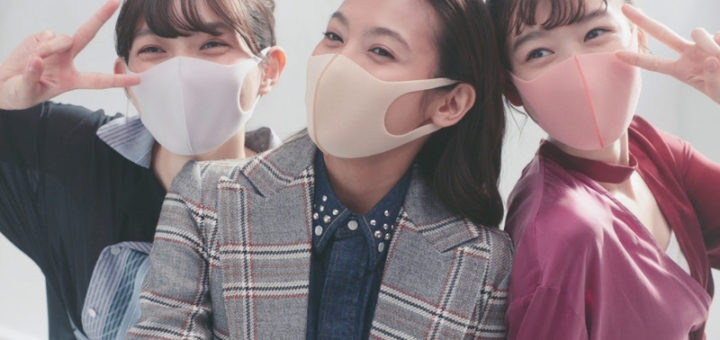 Do you wear a face mask during flu season? In some countries they are close to a social obligation. In others, they're almost unheard of. Of course, face masks are a staple here in Japan, particularly during allergy season. In fact, 1 in 5 Japanese people suffer from hayfever, which means the Japanese face mask industry is highly competitive! 
Whether you're after a mask that doesn't fog for glasses, a more comfortable fit around the ears, or even a mask that can improve the look of your nose and jawline, Japanese companies are innovating on all sides. The Pitta Mask is probably the most distinctive Japanese face mask around, and the one with the biggest cult following. In fact, Pitta Mask fans recently waited hours in line to pick up limited edition colors in its pop-up store in Tokyo!
So, what's so special about Pitta Masks, and what makes them better than regular Japanese face masks? Read on to learn everything you need to know!
---
Pitta Mask Features
Pitta Mask's most important feature is hinted at in their name. "Pitta" is based on the word pittari, meaning a perfect fit. Unlike paper or cotton masks, Pitta Masks don't just have stretchy straps for the ears. Instead, the whole mask is highly stretchable, which means that they fit perfectly to the face. This gives you a neater look, a more comfortable fit around the ears (no pulling!), and a close seal, which increases the mask's ability to protect you from pollen.
Pitta Masks are made with polyurethane, which is often used to make cosmetic sponges and puffs. As you can imagine, this is a very soft and light material that's gentle on your skin. This material forms a microscopic mesh structure that traps and filters out 99% of the pollen in the air while remaining highly permeable for easy breathing.
Unlike most Japanese face masks, the eco-friendly Pitta Masks can be washed and reused three times. If you're buying Japanese face masks from overseas, it makes sense to get ones that are reusable! These masks will still trap 99% of the pollen in the air you breathe, even after you wash them.
Plus, Pitta Masks protect your skin from UV damage! The grey version has a UPF rating of 50+, which is considered "excellent" in the rating for sun protective textiles. To compare, regular fabrics have a UPF of around 6!
---
Pitta Mask Design
If you've ever worn Japanese face masks regularly, you're probably aware of the common annoyances. Many suffer from fogged glasses, a muffled voice, and a slightly suffocating feeling… which is especially annoying when you're already blocked up from a cold!
Pitta Masks are designed to fix all these problems. These masks form a good seal around the outer areas but skims from your nose to chin, leaving you room to breathe and talk. Unlike other masks, you can breathe normally in them, which means that your breath does not escape out the nose area to fog your glasses.
Of course, big reason behind the popularity of the Pitta Mask is that people really like how they look! They have a modern, streamlined design and come in a wide range of colors. Whether you want a classic white or a color to coordinate with your outfit, there is an option for you. These face masks have earned many fans among people who are sick of the bulkier, medical look of standard masks.
The adult versions of these masks come in regular and small sizes. The sizes are unisex, but some pinks and similar colors are only available in smaller sizes. The children's sizes come in a range of bright and fun colors that kids are sure to be happy to wear. If your kids suffer from hayfever, the breathable and soft Pitta Mask is a great way to make them feel more comfortable.
---
All About Pitta Masks
I'm curious, do you wear a face mask when you have a cold in your country? Let me know in the comments! And wherever you are in the world, I hope you're all staying allergy free!
If you're interested in Japanese products, check out our range on Wonect! We have a range of authentic and fresh Japanese health and beauty products shipped direct from Kyoto, Japan.
Japanese health and beauty products delivered worldwide at Wonect!