Is The HABA Squalane One Drop Skincare Routine For Real?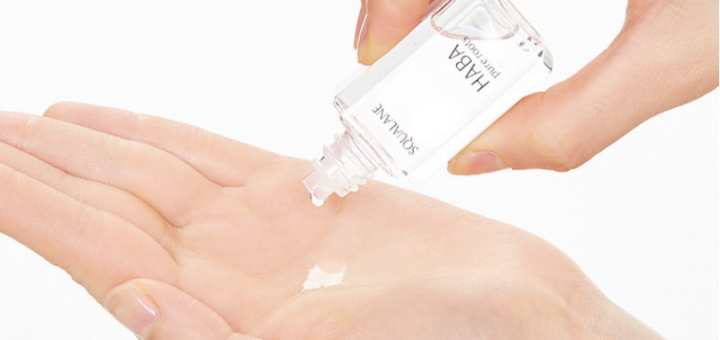 HABA is a Japanese skincare brand known for their wide range of simple, preservative free formulations. Their most famous product is definitely their minimalist HABA Squalane Pure Roots serum. According to them, you can replace your whole moisturizing routine with just one drop of this product!
HABA squalane formulation has not changed since its launch in 1983, although the bottle design has seen an update. The product is so popular that HABA has implemented a two bottle per month limit for customers in Japan!
---
What is squalane?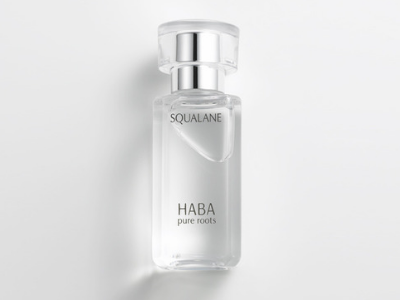 Squalane is a hydrocarbon created from squalene (with an "e"!). It is a moisturizing component that exists naturally in the skin. Squalane creates a lipid barrier to protect the skin against dehydration and as a buffer against environmental irritants. This in turn minimizes the visibility of fine lines and pores, and protects against UV and other environmental damage.
Producing squalane from squalene (I know… ) makes the product more stable so that it doesn't oxidize, giving it a longer shelf life. Although it is an oil, it absorbs completely into the skin, and you don't need to worry about increased risk of sunburn when you use it (but please use sunscreen anyway!)
Please note, some squalene is derived from shark liver. Although these days it's much easier to extract squalene from other sources such as olives, HABA doesn't explicitly say where the squalane in their original product comes from. I'd highly recommend choosing HABA's Squalane II product if you are Muslim, vegan, or ethically opposed to shark hunting. The only real difference between this and the original 1983 version is that you have the peace of mind the squalane is 100% plant derived.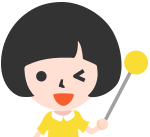 HABA Squalane II is 100% plant derived.
---
HABA Squalane line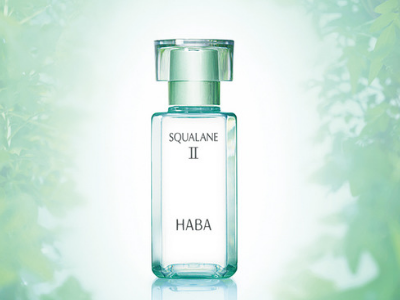 HABA currently has four base squalane products, as well as a range of skin and haircare products that contain squalane. The four core products are:
Haba Squalane Pure Roots: The original, 1983 version.
Squalane II: The same as the original, but 100% plant derived. (According to Japanese reviewers, they can't feel a difference between the two!)
Medicated Whitening Squalane: The original squalane, but with added vitamin C to fade spots and brighten skin.  
Squa Q10: Squalane plus Coenzyme Q10 and vitamin E, designed to give elasticity and vibrancy to aging skin.
---
Just one drop?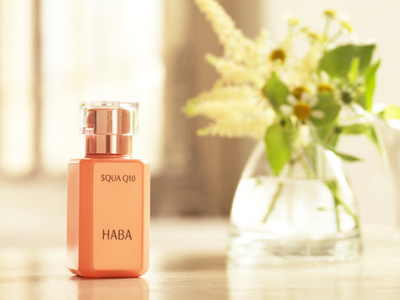 HABA claims that a single drop of their squalane is all you need to replace your moisturizer. So, a single 15mL bottle will last three months!
According to their instructions, you should dispense a single drop into your palm. Then, glide your hands together to distribute the oil, and pat it gently into your skin. For those with dryer skin, HABA recommends using a watery lotion first, and then setting your skin with squalene as a final step.
If you're not ready to give up your whole routine, you can also mix a drop into your other products. If you try this, I'd recommend doing it at the end of your routine to form a final protective barrier over your skin.
You can also use it as a hair oil and as a cuticle oil for your nails. If you're pregnant, HABA recommends it as a way to moisturize your stomach, and the Squalane and Squalane II versions can be used as a baby massage oil! 
---
Thanks for reading!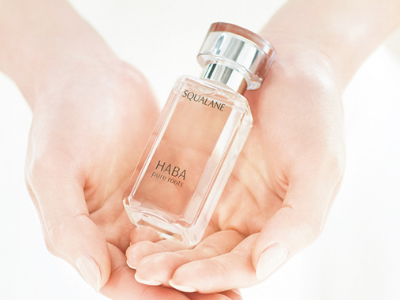 I hope this introduction to HABA's bestseller was useful! HABA has a huge range of products, so stay tuned for more articles and reviews! As always, we love to hear your questions and feedback in the comments.
Whether or not you're ready to commit to the ultimate minimalist skincare routine, you can check out our range of HABA products at Wonect.com!