Smell and Taste? Meiji Amino Collagen Powder Review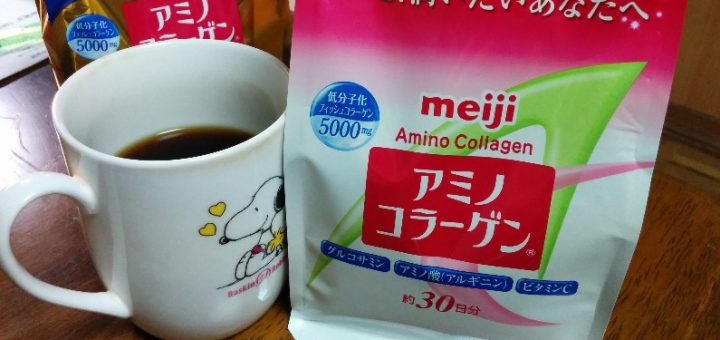 I have not tried any collagen products before, but I became interested because I heard good reviews of collagen powders from my colleague. But I heard that they have unique smells or tastes too. So, I wanted to make sure whether collagen powders' smells and tastes really affects taking the consumption from my own personal point of view.
The brand I chose was Meiji Amino Collagen, which is one of the best selling collagen powder in Japan. The powder itself is very fine and smooth and it doesn't have unpleasant smell.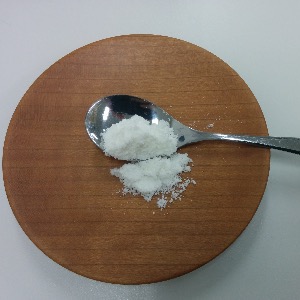 As you may already know, collagen products are contains usually either of pig origin or fish origin. Meiji Amino Collagen powder contains fish derivated collagen peptide, so it can be consumed by anyone don't take pork or meat products. However, please note that it doesn't mean it is halal certified.
The amount of collagen peptide in the spoonful of amount to take per day (7g) is 5,000mg, which is the same as most of other collagen brands.
What is the best way to take Meiji Amino Collagen?
Here's the question everyone who considers taking collagen powder has once – What is the best way to take it? I mixed Meiji Amino Collagen Powder with both cold and hot coffee to compare the taste and smell.
Mixing into cold drinks…
I wondered if the collagen powder can easily dissolve into cold drinks. But the result: the fine collagen powder dissolves well in cold drinks!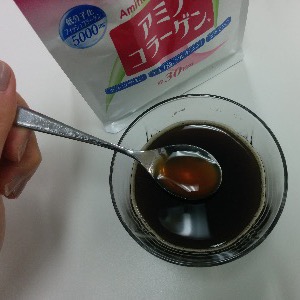 I wouldn't have realized that there was a slight smell unless I tried to smell it over the cup.
Mixing with hot drinks…
Then, next is hot coffee. As I expected, it was easy to mix it with hot coffee.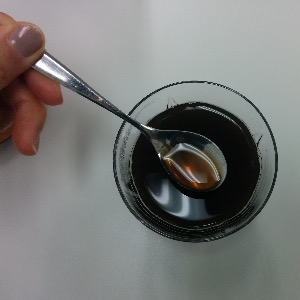 I felt the smell was a little bit stronger with hot coffee.
What about the taste? Does Meiji Amino Collagen affect it?
But there was no difference between the tastes of cold and hot coffee. If you compare the taste between non-collagen coffee and collagen-coffee, you won't notice the difference of the taste too.
Personally, I noticed the smell when I added the collagen powder to coffee and I felt coffee tasted a little bit oily with collagen powder. I have read that collagen powder can have the smell especially when hot water or drink is added.
In my opinion, I noticed the smell but I don't mind when I mix it something like protein shake or smoothie because those beverage already has creamy smell or tastes. In fact in some reviews from Japanese long-term consumers, it is recommended to use collagen for cooking such as soup.
The good points is it can be used with different types of food or beverage, so you can continue it for long term. By the way, the refill pack is available in 214g, which is about for 30 days. The can type comes with a spoon which can major 7g of the powder, the exact amount to intake.
Since the refill pack doesn't include the spoon, we recommend you to get the can type for the first purchase!
Meiji Amino Collagen Powder Regular Refill
---
More information about collagen powder is available on our blog too.