Here are the Top 5 Dr.Ci:Labo products in Japan!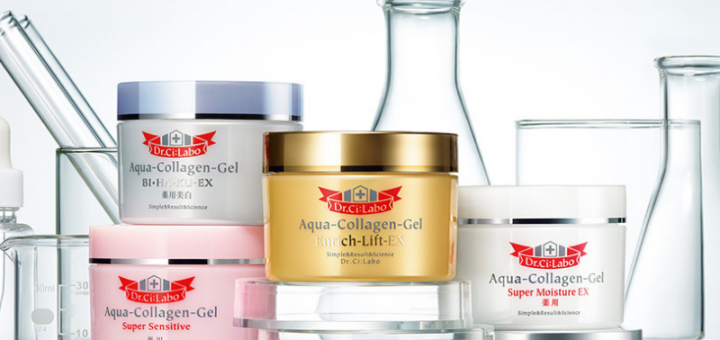 Dr.Ci:Labo is a cult favorite Japanese skincare brand with many fans around the world.
Today I want to introduce a few of the best selling products here in Japan! Whether you're looking for your first product or a diehard fan, here are some of the products that Japanese customers love best!
---
Aqua Collagen Gel Enrich Lift EX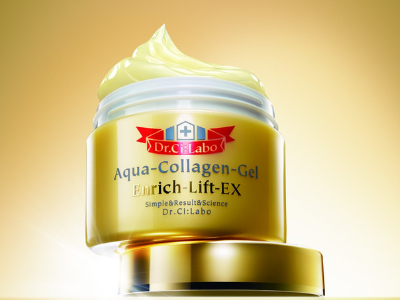 Aqua Collagen Gel Enrich Lift EX is arguably the most well known and best selling Dr.Ci:Labo product. Packed with five different types of collagen, this gel lifts and firms skin by replacing the collagen we stop producing as we age. What's more, you can use this gel right after cleansing to replace your lotion, emulsion, serum, eye cream, emollient cream, massage cream, night pack, and makeup base!
More details on Aqua Collagen Gel Enrich Lift EX here
---
VC100 Essence Lotion EX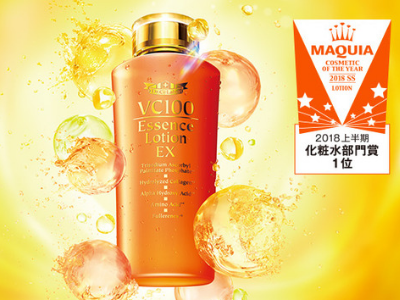 Recently renewed, Dr.Ci:Labo's VC100 Essence Lotion EX is their second best selling product. As part of the vitamin C-based VC100 line, their blend of water and oil-soluble vitamin C derivatives permeate the skin 100 times more effectively than previous products. The use of topical vitamin C stimulates the skin's healing processes as well as collagen production to tackle a wide range of skin worries, including wrinkles, lack of elasticity, scars, and spots. This lotion also includes fermented collagen, which permeates more effectively to moisturize and nourish the skin.
---
BB Cream Enrich Lift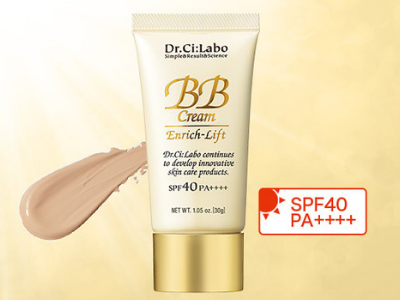 Dr.Ci:Labo currently sells three types of BB creams: the skin whitening BB Cream White 377 Plus, BB Cream VC100 from the vitamin C range, and their best seller, the BB Cream Enrich Lift. As part of their anti-aging skincare line, this long-wearing BB cream provides high coverage with a smoothing effect that conceals unevenness and even makes the face appear smaller! Packed full of moisturizing ingredients such as collagen and Coenzyme Q10, this BB cream is anti-aging care and makeup in one.
---
V100 Hot Peel Cleansing Gel EX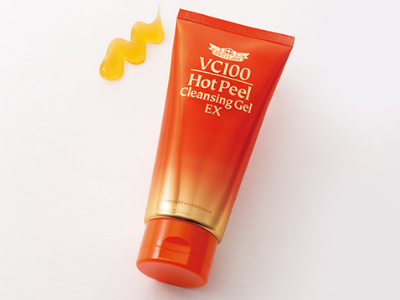 This is a unique cleanser that's currently the third best selling item according to Dr.Ci:Labo. It's a self-heating, all-in-one makeup remover and cleanser (no first step cleanser required), made up of 93.6% skincare ingredients. As you massage the cleanser, the product warms on the skin to gently remove makeup and loosen impurities. This cleanser is full of fruit and lactic acids that act as gentle exfoliants. Olive oil works as an oil cleanser to dissolve hardened sebum in the pores that causes blackheads and other problems.
---
VC6000 Multivitamin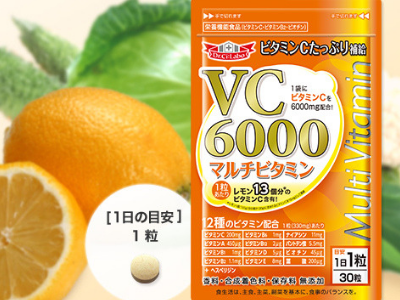 Dr.Ci:Labo's vitamin C range clearly has a lot of fans, because this Vitamin-C packed multivitamin supplement is a best seller. This supplement comes as a full 30 day supply, and you only need to take one tablet a day! Each tablet contains 13 lemons' worth of vitamin C as well as eleven other vitamins. This balanced supplement is an affordable and easy way to improve your health!
---
Thanks for reading!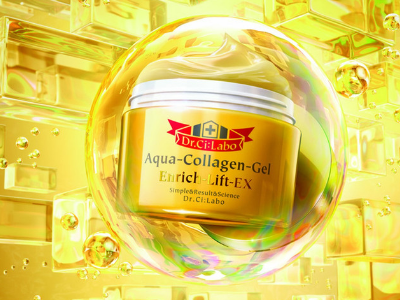 Do you have a Dr.Ci:Labo product you swear by? Let us know in the comments below, we'd love to hear from you!
If you want more information about Dr.Ci:Labo, or want to pick up some products direct from Japan with super fast shipping, check out our Dr.Ci:Labo brand page on Wonect.com. We carry all the products mentioned in this article plus many, many more!
(images via ci-labo.com)