The Best Japanese Moisturizers For Men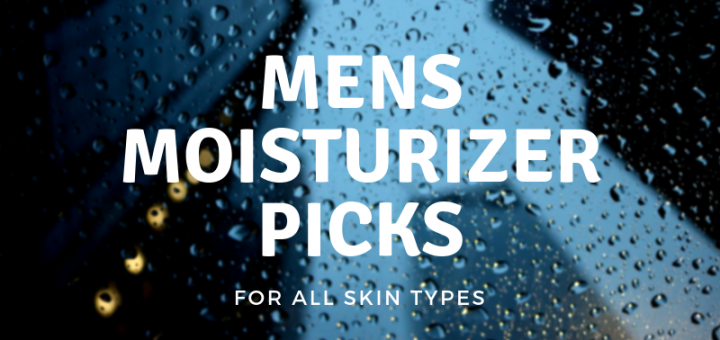 I have a theory that a lot more men are interested in skincare than they let on. Unfortunately, there are just less options for men. What's worse, the abundance of heavily fragranced, poorly formulated products for men often put them off from exploring any further. If anything, in a culture where makeup remains mainly a women's domain, skincare for men should be considered more important. You're putting it all out there, after all!
In this article I'm presenting my picks for quality and easy to use Japanese moisturizers for men. They are from well-known brands too! In addition, you can choose to use them as standalones or together with other products. I tried to pick lightweight, easy wearing products that you can put on and forget.
Not all of these contain UV protection though, so please don't forget sunscreen every day! It's the best thing you can do for your skin.
---
(Real!) All-in-one moisturizer for men
Shiseido Uno UV Protection Gel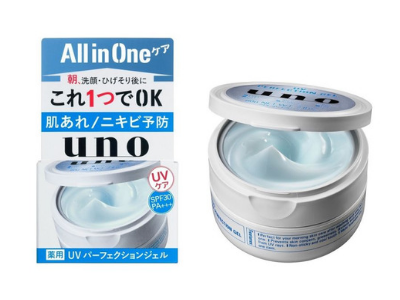 Shiseido Uno all in one moisturizers come in a few varieties but for most men, I recommend the Shiseido Uno UV Protection Gel. This is a skincare Swiss army knife, containing moisturizer, skin soothing after-shave, anti-acne ingredients. It also has powder to prevent shine, sunscreen, even tranexamic acid for skin tone evenness and brightening. I can't think of a women's product that does all that! It has a lightweight finish. It is also rated SPF30 PA+++, which is just fine for incidental sun exposure.
---
Sensitive skin moisturizer for men
Curel Intensive Moisturizing Cream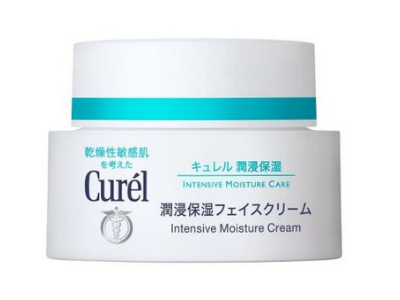 The Curel range is a unisex line for sensitive skin that cares for skin without allergens or skin-irritating ingredients. If you're looking for a simple, well formulated moisturizer that will help your sensitive skin, I'd recommend starting with the Curel Intensive Moisturizing Cream. This cream is highly moisturizing and contains ceramides. These work over time repair a damaged skin barrier which can be the cause of sensitive skin. It's also pH balanced, containing no fragrances, colours, alcohol or preservatives.
---
Acne-prone skin moisturizer for men
Ettusais Homme Medicated Acne Moisture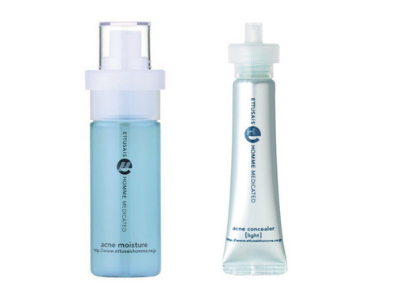 Ettusais Homme Medicated Acne Moisture is a non-sticky, light moisturizer that is medicated to treat acne and hydrate the skin. If your skin is shiny due to oil, the Ettusais Homme anti-acne line also includes their Oil Block Acne Water, which reduces shine. Ettusais also make a medicated concealer, which both conceals and treats blemishes at the same time. All products in this line are oil free, non-comedogenic, low pH and allergy tested.
---
Anti-aging moisturizer for men
SK-II Facial Treatment Essence for Men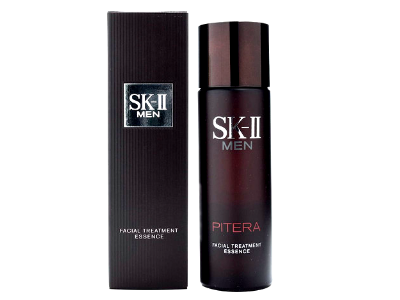 SK-II's Facial Treatment Essence for Men is (surprise!) the men's version of the world-famous SK-II lotion. The core ingredient of this range is Pitera™. This is also known as galactomyces, a fermented byproduct of sake brewing, and a very satisfying word to say out loud.
Researchers discovered Pitera™ when they noticed a group of elderly sake brewers with unusually soft, youthful looking hands. They found that the workers were handling a fermented filtrate rich in vitamins, minerals, and amino acids. This filtrate was then later refined to create Pitera™.
The SK-II Facial Treatment Essence for Men is 90% Pitera™. It works to improve a range of skin conditions that come with age such as wrinkles, skin elasticity, and pore size. If you're looking for a simple anti-aging moisturizer from a trusted and well-known brand, SK-II is a great choice.
The men's version has a slightly cooling effect. Of course, the original Facial Treatment Essence is without fragrance and unisex enough to not look out of place on a men's countertop either!
---
For men who hate moisturizers
Naturie Hatomugi Skin Conditioning Gel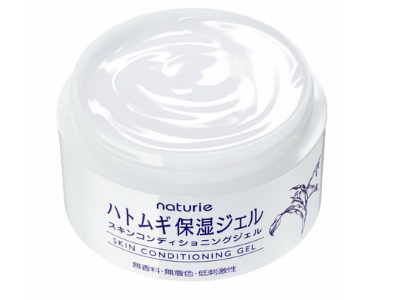 The Naturie Hatomugi Skin Conditioning Gel is the one product I insisted my brother take home when he was visiting Japan last winter. He lives in Papua New Guinea where the men's skincare choices are a little limited, and I knew the huge jar would last him a long time. Also, because PNG is a hot and humid climate, sticky moisturizers can feel terrible. (OK, they feel terrible no matter the climate…) 
I love the Naturie Hatomugi gel. If you use it on top of other, stickier products, it seems to instantly make the skin absorb everything and dry to a soft, hydrated feel. If you're using it on its own, it's light, fragrance free, and almost unnoticeable. It is based on Job's Tears, which is a pore-minimizing and brightening extract.
The Naturie Hatomugi Skin Conditioning Gel is light enough to feel good in humid climates, but perfect for layering over dry skin in the winter too. If you find the feel of moisturizers on your skin uncomfortable, give this product a shot!
---
Thanks for reading!
I hope my picks for the best men's moisturizers helped you with choosing your next skincare product! If you have any questions or think I left something off my list, let me know in the comments!