The Best Japanese Moisturisers for Oily Skin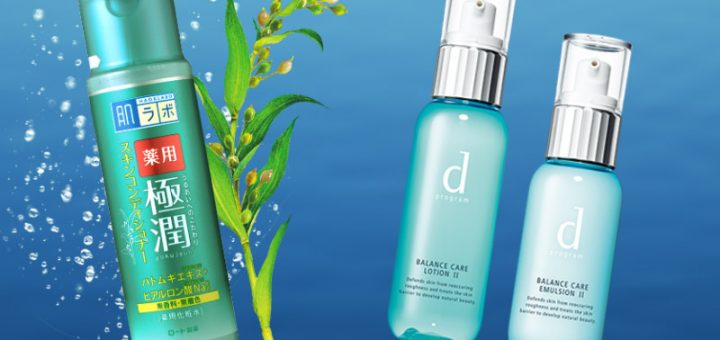 Oily skin is a problem many of us deal with. It can worsen acne and blackheads, and if you wear makeup, excess oil can be a frustrating rouge element that ruins your finish. In general, excess shine and greasiness can be uncomfortable and make you feel a little less put together.
Another issue for people with oily skin is finding a moisturizer that doesn't contribute to the problem! The sad fact is, a lot of us are in a vicious cycle: because our skin feels oily, we skip moisturizing. The fact is, though, oily skin can still be dehydrated. When the skin lacks hydration, it will actually produce extra oil to moisturize and protect itself. In other words, excess cleansing and lack of moisturizing can actually worsen the problem!
In this article I'll introduce a few Japanese products in different categories that work great with oily skin. In my opinion, the key to a great moisturizer for oily skin is packing the most effective ingredients in the lightest formula. Not only do these types of products avoid clogging already over-burned pores, they actually feel a lot better to use on oily skin. And if moisturizing feels good, you'll stick with it!
---
All-rounder moisturisers for oily skin
Hada Labo Series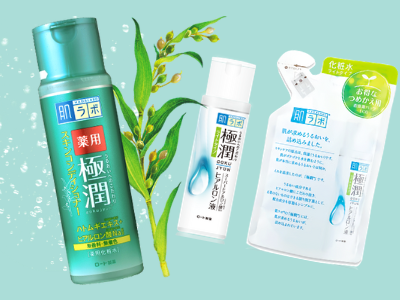 Hada Labo is a series of hyaluronic acid-based skincare products that's popular all over the world. For those with oily skin, this hyaluronic acid lotion is a great choice because it packs serious moisturizing power into a lightweight, watery product that the skin can readily absorb.
Hada Labo has a range of products for different skin types, but for those with oily skin I'd recommend their "light" version of their classic Gokujun Skin Conditioner series lotion. With no added fragrances or colors and a low pH, oil, and alcohol free formulation, this product is designed to be as moisturizing as possible with the bare minimum of ingredients.
If you deal with acne alongside oily skin, their Medicated Gokujun Skin Conditioner is another good choice. This product includes anti-inflammatory and acne fighting ingredients in the same lightweight formulation as the original. If you have oily skin, the thought of layering too many products can be a little off-putting, so this is a great two in one.
---
Pore minimizing moisturisers for oily skin
Naturie Hatomugi Skin Conditioner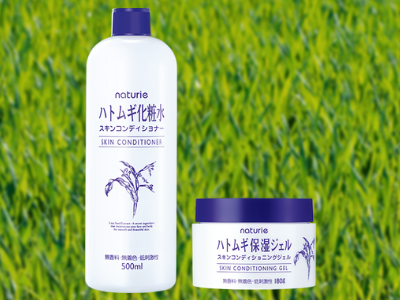 A personal summer favorite of mine, Naturie's Hatomugi Skin Conditioner and Skin Conditioning Gel are almost always at the top of the @cosme charts for their respective categories. These are lightweight and hydrating products, with all the brightening and pore-toning benefits of "hatomugi"– Job's Tears, or coix seed extract. Both products sink in fast and leave no sticky or oily residue.
One other thing customers love about this series is that you get almost enough to bathe in– the Skin Conditioner comes in a huge 500mL bottle. In winter, I personally love using the Skin Conditioning Gel as a hydrating mask. Just apply in a thick layer to your face and let it sink in. When you're done, wipe off the excess for an amazing moisture boost with no residue.
---
Acne-prone skin moisturisers for oily skin
Mentholatum Acnes Medicated Powder Lotion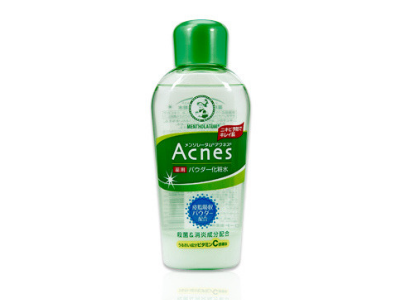 This lotion is part of the Mentholatum Acnes line of products for acne-prone skin that ranges from cleansers to sunscreen.
The unique thing about the Acnes Medicated Powder Lotion is that it soaks in to a powder finish that absorbs extra oil, reducing shine and greasiness. If you suffer from acne, it includes anti-bacterial ingredients to prevent outbreaks.
---
Anti-aging moisturisers for oily skin
SK-II Facial Treatment Essence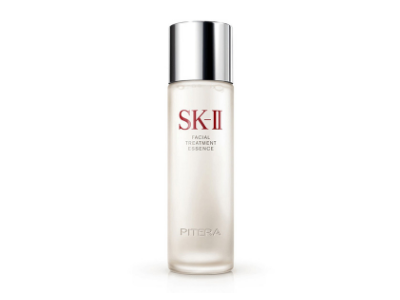 All the products I've introduced so far have been on the budget end of the scale. If you're looking for something a little more prestigious, SK-II Facial Treatment Essence is a great choice for oily skin. This lightweight, water type lotion soaks in quickly to moisturize skin deeply without any residue or stickiness.
Of course, SK-II's Pitera™ essence is also full of vitamins, minerals, and amino acids to improve the overall appearance and youthfulness of your skin as well.
---
Sensitive skin moisturisers for oily skin
Shiseido D Program Balance Care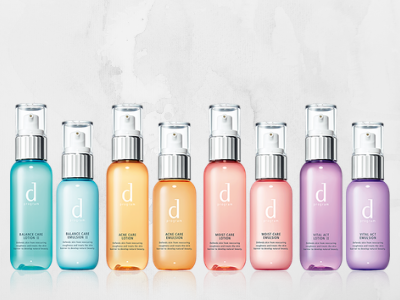 Shiseido's D Program line is alcohol, paraben, and fragrance free. In addition, every ingredient is carefully selected to be gentle on sensitive skin. If your skin is sensitive but you're also are dealing with oily or combination skin, the Balance Care products in this line could work well for you.
The Balance Care products repairs a damaged skin barrier that often leads to excess oil production. If you've been a little rough on your skin with excess cleansing and exfoliating, but the oily areas of your face seem to just get worse, a weakened skin barrier could be the culprit. A damaged skin barrier doesn't retain moisture the way healthy skin does, which causes cycle of excess sebum production. This sebum then collects and hardens in the pores to become a breeding ground for acne-causing bacteria.
The Shiseido D Program Balance Care line provides deep hydration to the skin in order to repair its moisture barrier. As the name implies, it restores the balance between the oily and dryer parts of your face. The result is clear and healthy skin with a strong barrier against bacteria and sebum.
---
Thanks for reading!
I hope these picks for the best moisturizers for oily skin was helpful! If you have any questions, please leave us a comment below or come and chat with us at Wonect.com!
If you're shopping for Japanese beauty products, check out our range on Wonect! We have a range of authentic and fresh Japanese products shipped direct from Kyoto, Japan.
Japanese health and beauty products delivered worldwide at Wonect