Enter the World of POLA's Luxury Beauty Supplements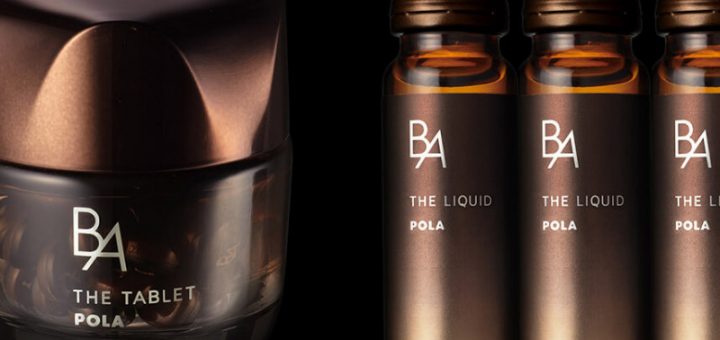 Japan is known around the world for its advanced technology, so you may not be surprised to hear that skincare research is going strong here! The POLA brand is most well known for its Wrinkle Shot serum, one of the only products to be recognized by the Japanese Ministry of Health, Labor and Welfare to actually treat wrinkles.
What you might not know is that POLA also makes a range of high-quality beauty supplements. The unique thing about POLA's supplements is that they take their research and development very seriously. In fact, many of the components in these supplements are developed exclusively by POLA and can't be found anywhere else.
If you've been using Chocola BB or FANCL supplements and feel like a luxury upgrade, these might be for you! These beautifully designed products also make elegant and thoughtful gifts.
Today we're going to enter this wondrous land of POLA supplements and learn how they target our biggest beauty concerns. Whether you're looking for skin whitening, anti-aging, or weight loss supplements, POLA has it covered!
---
POLA BA The Tablet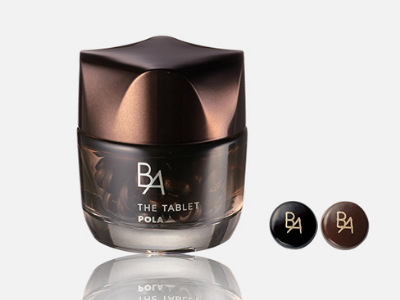 POLA BA The Tablet is the supplement component of POLA's high-end BA skincare line. Packaged like a luxury skin cream, with gorgeous gold imprints on each tablet, these supplements are the beautiful result of a lot of research!
POLA BA The Tablet reduces signs of aging and creates beautiful looking skin. They contain YAC extract, an ingredient developed by POLA that comes from the Japanese Mugwort plant. According to POLA's research, YAC extract can help reduce AGEs, or "advanced glycation end products". These are proteins in the body that are believed to lead to a loss of skin elasticity and other signs of aging skin. These tablets also include SAR extract, which comes from South African Red Tea and boosts the absorption of YAC extract. It also features collagen peptides, antioxidant-rich olive fruit extract, and a "Herb Quartet", containing hawthorn berries, Roman chamomile, grape leaf and houttuynia cordata.
---
POLA Lipo-Type C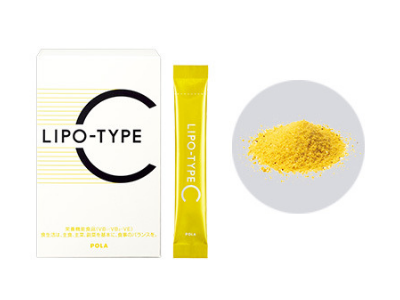 POLA calls Lipo-Type C an "evolved" vitamin C supplement. Many of us are familiar with how vitamin C helps fight dark spots, brighten skin, and produce collagen. This product contains 1,000mg of specially formulated vitamin C that stays working longer in the body than other types.
This supplement is quite unique in that it's a powder that you can take without water. It instantly melts in your mouth, and apparently tastes pretty good! This would also be a great choice for anyone who has trouble swallowing pills!
---
POLA White Shot Inner Lock Tablet IXS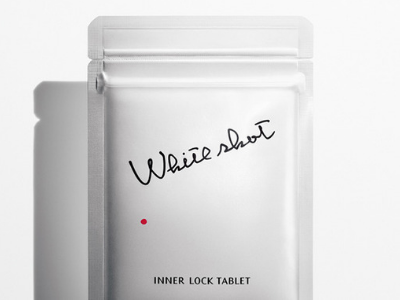 POLA's White Shot is a line of skin whitening products that includes a serum, gel, sheet masks, and of course, this supplement!
White Shot Inner Lock Tablet IXS is a patented whitening supplement that works from the inside out to create bright, translucent skin. This product features another very unique combination of ingredients, including the anti-aging YAC extract and Bayberry Bark S Compound. This is another ingredient exclusive to POLA that combines rosemary with an extract from the bark of the Japanese mountain peach plant. This supplement also features Micro Brannol EX, made from an extract from the heartwood of the Indian kino tree. It also contains an updated, more powerful version of GliSODin®, a melon extract.
---
POLA Rise Curve Tablet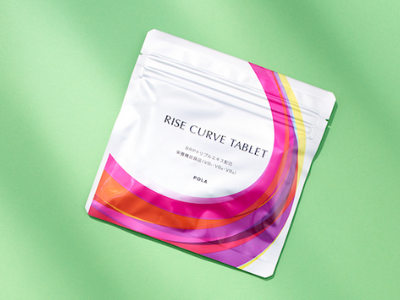 This supplement assists with weight loss and creating a tight, supple figure from the inside out.
This product contains POLA's BRP Triple Extract compound. This three-extract compound includes banaba plant extract. It is said that this extract lowers blood sugar, thereby encouraging the body to use its fat reserves. Red maca root boosts mood and energy, and the South American herb palo azul detoxifies the body. It also includes vitamin B1, B2, and B6 that boosts the conversion of food to energy in the body. 
---
Thanks for reading!
These are just a few of POLA's health and beauty supplements. If you're ready to upgrade your health and beauty routine, you can find out more about these supplements as well as a huge range of other POLA items on the POLA brand page at Wonect.com!
---