World Class: The Best Japanese Moisturizers for Dry Skin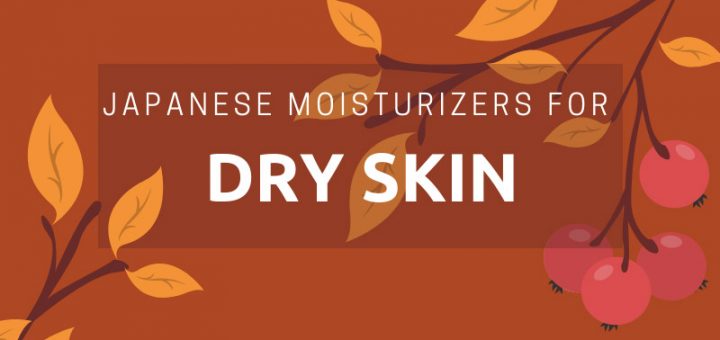 Dry skin can be tough to deal with. It can feel uncomfortable and painful, and dry, flaking skin can make applying makeup a nightmare. Luckily, with a bit of care it's not too hard to treat! Japanese skincare is world class when it comes to quality of ingredients and depth of research for dry skin.
Of course, everyone's needs are different! In this article I'm going to look at a few different categories to recommend Japanese moisturizers for dry skin.
---
First step
Hydrating toner
If you've ever found your dry skin just doesn't seem to soak up the products you use, you might want to consider following a Japanese-style skincare routine. A usual Japanese moisturizing routine starts with a light hydrating toner or lotion, which you follow up with increasingly heavier moisturizers as needed. Unlike western toners, which tend to be astringent, Japanese toning steps are more about prepping the skin with moisture-attracting ingredients like hyaluronic acid to encourage absorption of the following layers.
For dry skin, there are a few great lotions that can make a big difference in how well your skincare absorbs. Almost all the Japanese moisturizers I'll introduce here have a matching toner to go with them, which I will link to. Otherwise, any watery lotion can help prep your skin for thicker creams!
---
Anti-aging Japanese Moisturizers
Dr.Ci:Labo Aqua Collagen Gel Enrich Lift Ex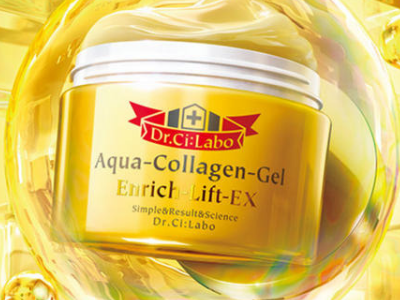 Aqua Collagen Gel Enrich Lift Ex is Dr.Ci:Labo's best selling product. With five types of collagen and 36 anti-aging ingredients in total, this is a deeply hydrating all-in-one gel. Design to lift and firm the face, this cream also will help with the sagging or visible lack of elasticity that sometimes comes with less hydrated skin. If you are looking for a simple to use but potent anti aging treatment for your dry skin, this is a great pick. For sensitive skin, there is also a Aqua Collagen Gel Super Sensitive type.
More details on Dr.Ci:Labo Aqua Collagen Gel Enrich Lift Ex here
(Image source: ci-labo.com)
---
Whitening Japanese Moisturizers
Sekkisei Cream Excellent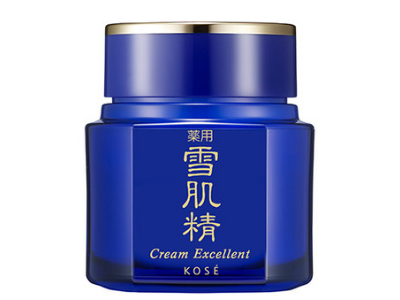 Kose's Sekkisei brand is a go-to for many women who want moisture and skin-brightening treatments in one. Sekkisei Excellent Cream is designed as a night cream, but can be used during the day for those who need a richer cream. In addition, it contains botanical extracts such as coix seed and angelica extracts that tackle excess melanin such as sun spots and freckles. It also deeply nourishes and protects dry skin for a smooth, even, and hydrated texture.
The rich Sekkisei Excellent Lotion also contains whitening extracts. It can be used under the Excellent Cream to boost hydration, or as a lighter day cream on its own.
(Image source: kose.co.jp)
---
Sensitive skin Japanese Moisturizers
Curel Intensive Moisture Cream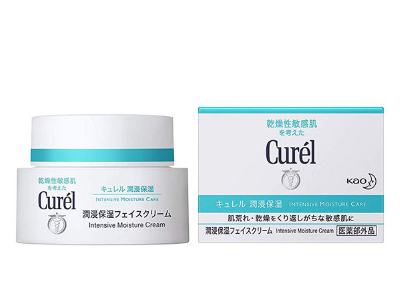 Japan's go-to sensitive skin brand, Curel offers a good range of products for those who need a lot of moisture without irritants or allergens. Curel Intensive Moisture Cream is based around ceramides, a great ingredient to help repair a damaged skin barrier that leads to dry and sensitive skin. It has been allergy tested (although please be sure to patch test if you do have allergies), is low pH, and is free of alcohols, fragrances, and colors.
(Image source: kao.com)
---
Budget Japanese Moisturizers
HadaLabo Gokujun Premium Gel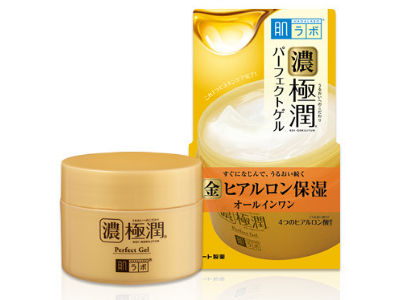 Packed with hyaluronic acid, HadaLabo Gokujun Premium Gel is a one-step skincare routine in a jar. Often those with dry skin need to reapply moisturizer frequently, so choosing this product will keep the skincare budget down! This also might be a good pick for men with dry skin who want to keep things simple too.
(Image source: jp.rohto.com)
---
Luxury Japanese Moisturizers
SK-II LXP Ultimate Perfecting Cream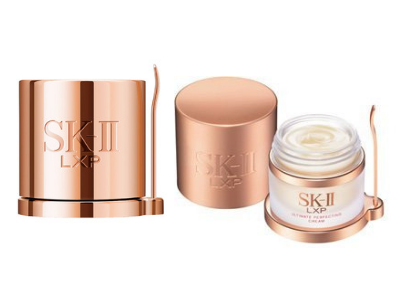 The most luxurious cream ever designed by SK-II!
SK-II LXP Ultimate Perfecting Cream is the most advanced product in what is already a fairly high-end line. It contains nine skin conditioning ingredients, including Highest Concentrated Pitera™, Skin Regenerating ActiV™ and skin-brightening niacinamide. Its texture is creamy and rich, and comes formulated with a Rose Absolute fragrance, designed to "comfort and lull the senses".
If you want to conquer your dry skin (and you're willing to pay for it!), this cream claims it will drench and envelope the skin in moisture that lasts 12 hours. As you can see in the picture above, it's also beautifully packaged!
(Image sources: sk-ii.jp)
---
Thanks for reading!
If you're shopping for Japanese beauty pproducts, check out our range on Wonect! We have a range of authentic and fresh Japanese products shipped direct from Kyoto, Japan.
Japanese health and beauty products delivered worldwide at Wonect