Easily Upgrade Your Oral Care With These Two Items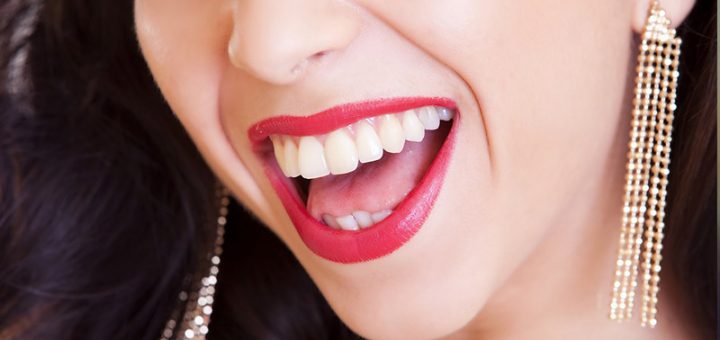 What kind of oral care do you have? Your pretty image, fashion and stylish hairstyle can be ruined if your teeth are not taken care of…! A set of white teeth and clean mouth is able to brighten your whole image, and even make you look younger. It might even give you a boost in your professional reputation and dependability.
We can't cover the teeth with makeup, therefore we're probably going to want to start oral care as soon as possible.
---
What is Oral Care?
Oral care aims to create and maintain healthy and beautiful teeth, have proper mouth care etc by using oral products such as toothpaste, mouthwash, and floss.
However, even if we stick to "brushing our teeth thrice a day", don't be surprised if plaque can still remain on the teeth, or if the tongue is not cleaned well, or simply not enough care was given while cleaning.
Look at the following checklist to see if you have any of these:
Bad breath
The surface of the tongue is white
Plaque remains
Teeth is yellow
Gums are swollen and bleeding
Insides of the mouth is sticky
You may have to use suitable care if you ticked off on any of these. Now is the right time to correct our oral care!
---
Why is Oral Care important?
1) Cavities and Bad Breath
Cavities and bad breath usually follows whenever we have oral troubles. These are a consequence of food residues left in the mouth or bacteria in the mouth.
2) Periodontal Disease
There are about 3 billion types of bacteria living in our mouths. Periodontal disease is often linked to the increase in bacteria, therefore we shouldn't treat dental health with neglect. It leads to the decline of dental health and teeth extraction, in addition to possibly illnesses such as diabetes, heart disease, stroke or dementia. It's a frightening thought.
In conclusion? Oral care is not only important just for physical looks, but also for health and longevity!
---
Easily Upgrade Your Oral Care With These Two
There are many symptoms that makes it hard to identify oral trouble, thus hard to decide which strategy to use. Instead, we shall centre our attention around "the yellowing of teeth" and "bad breath", and introduce what products we can use at home respectively.
Using Toothpaste meant for teeth whitening
Teeth colour is more about what others think, than what you think it to be. It's possible to get rid of yellow tinting caused by food immediately after staining. Unfortunately, it will be harder for anyone who consumes coffee or wine, or who smokes often. Their yellow tinting are more noticeable. Furthermore, the yellowing of teeth gets easier with the age. We'd start noticing that our teeth are no longer as white as before.
Whitening toothpastes are different from the whitening chemicals that dentists use. Instead, it is one that is able to remove stains on the teeth through continually use.
Using Mouthwash
As a matter of fact, dental care only accounts 25% of oral care. We're going to need extra help to remove unwanted substances in our mouths that can't be removed through brushing.
Mouthwash is the best item to deal with and prevent bad breath, deposits in cavities and gingivitis. It is interesting to note that different products have benefits for different portions of the mouth, so that you choose according to your own need.
---
Product Introduction – Toothpaste
APAGARD
APAGARD has been gathering popularity with it main ingredient "Hydroxylapatite". Hydroxylapatite is part of the makeup of enamel found on the surface of teeth, therefore using APAGARD recovers the micro damages on the teeth. The result is smooth teeth that do not stain easily.
By the way, APAGARD does not contain fluorine.
APAGARD Premio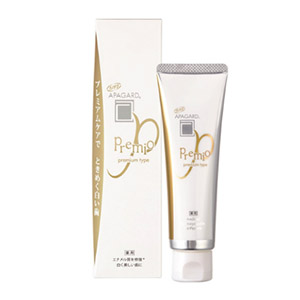 APAGARD Renamel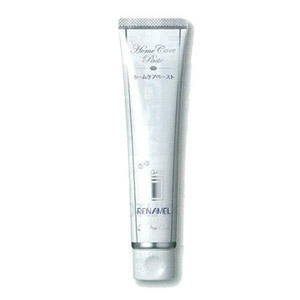 APAGARD Renamel contains 1.4 times more hydroxylapatite than APAGARD Premio.
---
Kobayashi Pharmaceutical Sumigaki
As the name suggests in Japanese, the charcoal powder in the formulation gets rid of dirt and bad breath without scratching or melting the surface of the teeth. This helps us get naturally white teeth at the end.
Also, the Kobayashi Pharmaceutical Sumigaki series do not contain fluorine.
Sumigaki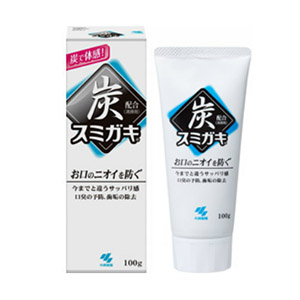 Recommended for anyone concerned about bad breath.
Whitening Sumigaki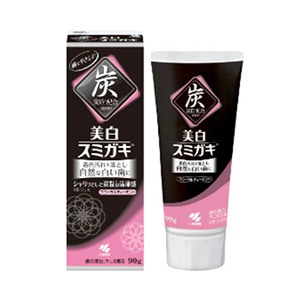 This is recommended for anyone concerned about teeth staining.
---
Daiichi Sankyo Health Care Citeeth
Citeeth White Care Series is mulit-purpose teeth whitening toothpaste suitable for a number of oral troubles. Therefore, you have a number of choices for your needs:
Citeeth White Refreshing Mint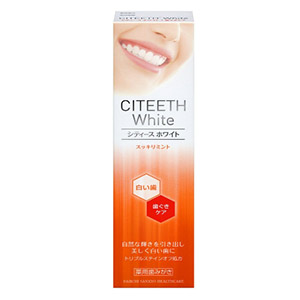 Citeeth White Refreshing Mint is recommended for anyone concerned about gum health and periodontal disease.
Citeeth White Extra Mint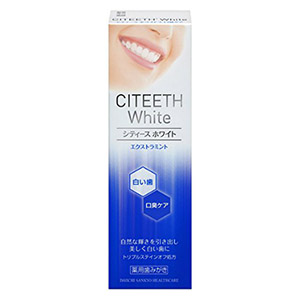 For anyone concerned about bad breath.
Citeeth White Pink Grapefruits Mint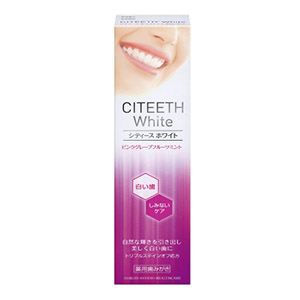 This item is specially for anyone with sensitive teeth.
Citeeth White Sunny Green Mint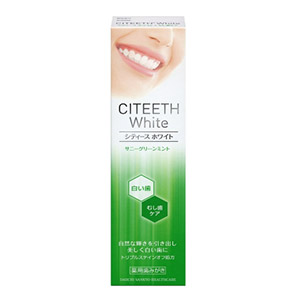 Recommended for concerns on tooth decay or cavities.
---
Product Introduction – Mouthwash
Propolinse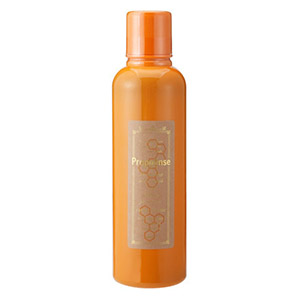 Propolinse gets rid of unwanted proteins and bad breath.
Matcha Propolinse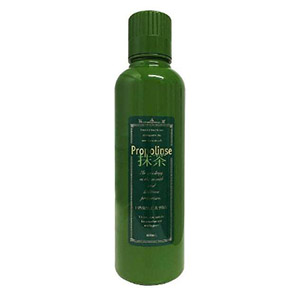 Green tea is one of the main ingredients found in mouth breath or body odour products. Matcha propolinse also contains green tea, on top of xylitol and malic acid.
Sakura Propolinse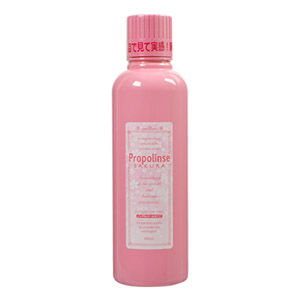 Unlike many other mouthwashes, the Sakura Propolinse does not contain alcohol. Non-alcohol type mouthwashes are recommended for anyone sensitive to the alcohol stimulation, or anyone with dry mouth.
It also has a faint sakura flavour.
Yuzu Propolinse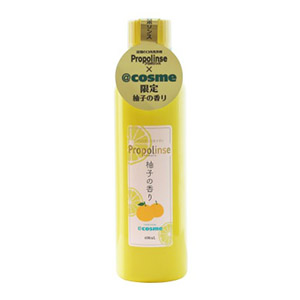 The Yuzu Propolinse is a limited-number collaboration with Japan's popular cosmetics review website, @cosme. It is formulated with Green Tea extract, malic acid, and xylitol (like Matcha Propolinse). The invigorating scent is popular among female users.
Gold Propolinse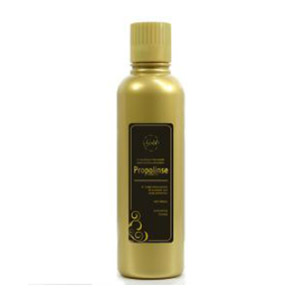 This line is formulated with the moisturising ingredient, sodium hyaluronate, which is good for anyone with dry mouth. It's also suitable for bad breath concerns.
---
In Conclusion
As we have seen, it's not hard to get an upgrade of our current oral care routine. Remember, even though oral care is of lower priority for many when compared to skincare and haircare, confidence shines through by having a beautiful smile. Time to upgrade your oral care for health and beauty!
---

---
| | |
| --- | --- |
| :: SKIN PORES :: | :: SHAMPOO :: |
| | |