Sagging Pores? Use These Anti-Aging Ingredients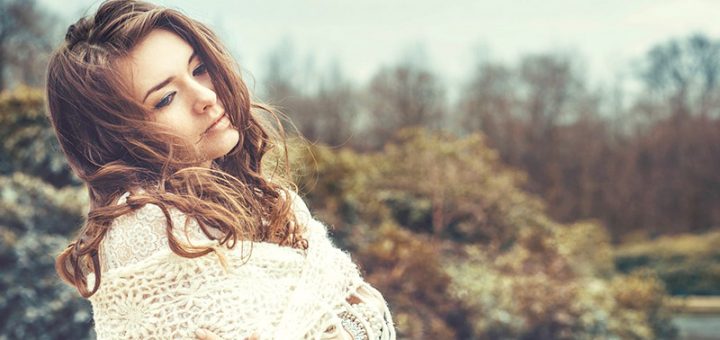 If you've been trying to clear your clogged pores and trying to tighten your pores, but the pores just doesn't seem to close up… then you may have sagging pores.
Sagging pores can often be seen among females who hadn't use UV protection and accumulating the burden as they aged. Makeup is often unable to conceal these sagging pores. These pores stand out in a belt shape when combined with wrinkles, while the whole face looks duller.
Let's learn about how to care to these sagging pores.
---
What are sagging pores?
Sagging pores usually occur by the wings of the noses, and have the shape of an oval or a water drop. They form when skin slackens, and enlarges as the skin weighs on the pore downwards. As such, we could probably approach sagging pores by improving the skin itself.
So why does skin sag?
Our skin is layered into three parts. From the most outer layer, we have the Epidermis, Dermis and Hypodermis (or subcutaneous tissue) layers. The centre part, ie the Dermis layer, is mainly made of protein such as elastin and collagen. Hyaluronic acid maintains its shape and retains moisture.
Now, the amount of proteins (like collagen) and hyaluronic acid decreases as we age. This subsequently leads to the foundation of the skin to soften, and consequently leading to a sagging-looking epidermis. This means that we would need to give the dermis layer moisturising care in order to improve, or even prevent, sagging pores.
---
We need a complete Anti-Aging Care
We said that moisturising care is needed for sagging pores or sagging skin. However, it is not enough to use basic cosmetics that give moisture to the dermis layer. It is also important to receive beneficial ingredients. They can be moisture retaining ingredients such as ceramide and hyaluronic acid. They can also be beauty ingredients that contain anti-oxidants such as retinol or Vitamin C derivatives to repair damaged skin cells. Furthermore, it is recommended that we include nutrients from food or supplements to replenish the collagen and proteins in the dermis layer.
:: Ingredients that are effective against sagging pores ::
Vitamin C derivatives
Daily skin care is the basic to improving sagging pores. That means we cannot leave out Vitamin C derivatives. Not only does Vitamin C plays a part in a skin whitening, it is an anti-oxidant, and works with the collagen to recover the glow and bounce in the skin. Vitamin C is most certainly a wonder ingredient that works for whitening, skin slack and sagging pores.
Retinol
Retinol's importance come in encouraging the turnover of the skin and invigorating the skin cells. This is an ingredient you'd want to look out for because normalising the turnover of the skin is important for anti-aging care and for tackling skin pore problems.
Ceramide and Hyaluronic Acid
Ceramide and hyaluronic acid prevents the loss of moisture from the dermis layer. This is essential especially for anyone who is concerned about the linked sagging pores.
---
Product Introduction – Essence
Rohto Obagi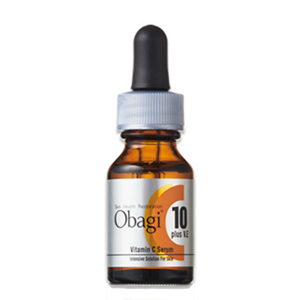 (via obagi.co.jp)
Many of you would have heard of the popular "Obagi C" before. These beauty lotions are densely formulated with Vitamin C, and approach skincare by reaching directly to the pores, the smoothing of the skin, the tackling rough surfaces, and by giving a clear looking skin.
You will need to choose among three levels of Vitamin C density: Obagi C5, C10, and C20, according to your skin's needs. We should start from C10 for sagging pores.
1) Obagi C5: Early stages about rough-looking or rough skin.
2) Obagi C10: Early stages of spots and pore issues.
3) Obagi C20: For all troubles. Obagi C20 has exceptionally high Vitamin C content, thus the benefits would be more effective. However, since it might be too strong, it is better to begin with Obagi C10 first to allow the skin to adjust to the change first.
---
LITS Shape Moist Essence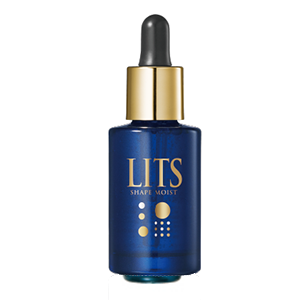 (via lits.jp)
LITS Shape Moist Essence is a representative product among stem cell cosmetics, boasting the benefit of youthanising on a cellular level. Two stem cell ingredients in the formulation revitalises the ability to create collagen, elastin and hyaluronic acid.
The LIPS Shape Moist series uses two common ingredients, which are capsule collagen and passionfruit extract. The former stimulates the releases of collagen in the dermis layer of the skin, and latter tightens the pore on the skin for a smoother look.
It's wonderful for sensitive skin too, as it doesn't consist of any paraben, alcohol, colourant, petroleum surfactants, scents or mineral oils.
LITS Revival Lift Essence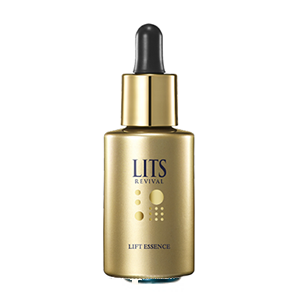 (via lits.jp)
This is formulated with a high density of passionfruit extract. Each bottle contains one million parts of plant stem cell ingredients. It is basically an essence, but since the texture is watery and is formulated with highly moisturising ingredients, the essence can therefore be also used in place of an emulsion.
Like the previous item, it is wonderful for sensitive skin because it is free of any paraben, alcohol, colourant, petorleum surfactants, scents or mineral oils.
Stemcell cosmetics are now called the "ultimate weapon" against anti-aging, so please do give them a try!
---
Product Introduction – Lotions
FANCL Active Conditioning I/II
(via fancl.co.jp)
The FANCL Active Conditioning EX Lotions support aging skin to the fullest. They use active ceramide, collagen and bioglycogen to cultivate a young dermis layer for a plumpy, bouncy skin. If FANCL is one of your trusted brands, go for these Active Conditioning series.
FANCL is known for being preservative-free: free from preservatives, scents, synthetic colourants, petroleum surfactants, UV absorbents and alcohols.
---
FUJIFILM Astalift Moist Lotion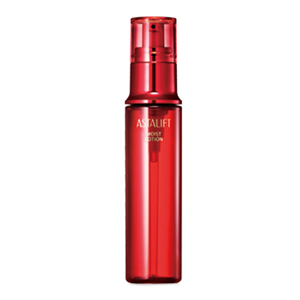 (via shop-healthcare.fujifilm.jp)
The Astalift is the result of FUJIFILM's years of experience involving nanotechnology, allowing beauty ingredients to reach deep into the skin. The formulated lycopene, three kinds of collagen, hyaluronic acid and FUJIFILM's unique ingredient astaxanthin give the skin moisture and springiness. Recommended for anyone sagging skin or skin tension.
---
KOSE Maihada Hadajun Improvement Essence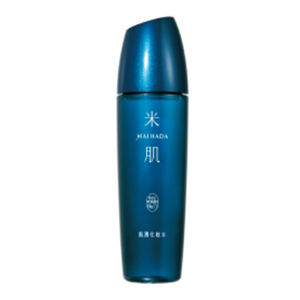 (via kose.co.jp)
The Hadajun Improvement Essence is part of Maihada series, which uses the power of rice to cultivate beautiful skin. It is only available only too. The main ingredients Rice Power No. 11 and ceramide not only moisturises, but also tightens the skin pores. Therefore it is beneficial for dry skin or open pores.
---
In Conclusion
We should place sagging skin care before pore care in case of sagging pores, especially after we have seen how sagging pores are different from clogged pores and open pores. The method is not so different from anti-aging care, because the importance is in "maintaining the moisture in the skin".
If you have concerns about sagging pores, be sure to use items that contain the ingredients that we have introduced today!
If you're shopping for Japanese skincare, check out our range on Wonect! We have a range of authentic and fresh Japanese products shipped direct from Kyoto, Japan.
Japanese health and beauty products delivered worldwide at Wonect!