Pore-Contracting Toners for Enlarged Pores!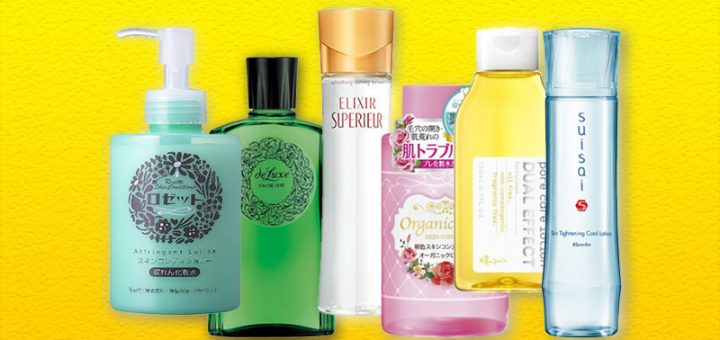 When the pores on our face opens, we meet with a few problems like how it doesn't look nice, and how makeup doesn't set properly. Even though we are doing proper pore care, it's hard to get it to return to its normal size. Surely we've started doubting, "I'm not going to get the pores back to normal size, am I?" at some point. But worry not, because with the right method of care, we can effectively return our pore sizes back to normal. We shall look at how to reclaim our normal pore sizes in today's article about pore contraction toners!
---
Reasons for Open Pores
We learnt last week that there are many causes that can lead to open pores, and thus takes a longer time to improve when compared to clogged pores. Causes can include:
Skin is dry
High production of sebum
A depression (or cave-in) from acne scars
Skin memorises the shape of an ignored clogged pore
Therefore, daily skincare and care from within the body is required in order to tighten to tighten those open pores.
Strategy
We should do thorough moisturising care to tighten our pores. If the skin lacks moisture:
skin cells shrink, open pores gets linked
the details of the open pores become more obvious
high production of sebum will allow pores to be opened easily.
By the way, the moisture we mentioned refers to method of water retention, not through use of oil-based moisturising. The use of milkly or cream-based products could overcompensate oil content, which leads to blackheads and acne issues, therefore we should restrain from using them. We should instead choose toners or lotions that are effective in tightening skin pores.
---
Pore Contraction Toners
It is surprising that not a lot of people use pore contraction toners, even though they have been in the market for a long time. And even though these toners are effective for tightening pores, do you know their properties and how to use them?
Benefits from Pore Contraction Toners
Pore tightening
Easing the details of the pores
Sweat and sebum control
Prevent acne
Purpose of Pore Contraction Toners
Generally, toners replenishes the moisture in the skin, so that it will be soft and moist.
However, pore contraction toners' main role is to tighten the pores. In fact, they not only moisturise, but also tighten the skin, control sebum, and cools the skin for a improvement effect. They are not strong in helping skin retain water, so it should be used along with the normal toners.
How to use Pore Contraction Toners
Facial Wash -> Normal Toner -> Emulsion -> Pore Contraction Toners
Pore contraction toners are used after cleansing the face and putting on emulsions and normal toners. The pores will tighten while locking the moisture if we apply a generous amount to the skin when it is replenished with moisture.
For anyone concerned about dryness of the skin, you may apply a little emulsion or cream after applying the pore contraction toner to prevent drying up.
Point to Note for Facial Patting
Put an amount onto the cotton about the size of 500yen coin, patting from the bottom to the top. Concentrate more on the T-zone if it is an area of concern.
Attention
The skin has a chance to be very dry if not enough moisture is given before applying
People with sensitive skin should use a product that does not include alcohol
---
Pore Contraction Toner Product Introduction
SHISEIDO deLuxe Eau de Vert N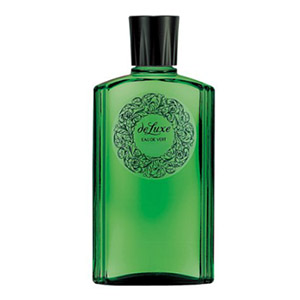 (via shiseido.co.jp)
This pore contraction toner is the most orthodox one in the SHISEIDO deLuxe series, with the simple benefit of tightening pores. Furthermore, it is also a good recommendation for first time users of pore contraction toners as the price is reasonable.
It has a cute, retro packaging, so beware of a feeling of happiness when you hold it!
SHISEIDO deLuxe Eau de Luxe Mild N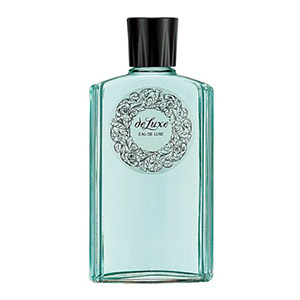 (via shiseido.co.jp)
The deLuxe Eau de Luxe is deLuxe product for anyone with dry skin and wants to tighten their pores. The effect is made mild, so that those with dry skin or unstable skin conditions may try without any worries.
SHISEIDO ELIXIR Superieur Fresh Up Toning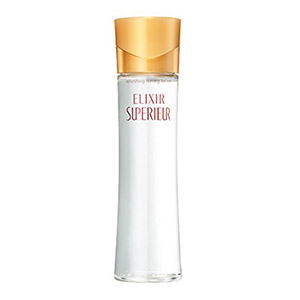 (via shiseido.co.jp)
SHISEIDO ELIXIR Superieur Fresh Up Toning is an anti-aging toner that tightens the skin while retaining its elasticity. This is due to the rich formulation of ingredients such as collagen and SHISEIDO's unique "Aging X".
Meishoku Organic Rose Skin Conditioner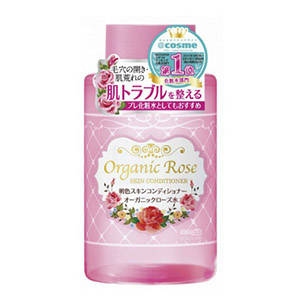 (via meishoku.co.jp)
This Meishoku pore contracting toner is formulated with organic rose water, which is officially certified organic. It feels gentle on the skin, and won't leave your skin feeling any tension after use, which is great for people with dry and/or sensitive skin.
Ettusais Acne Pore Care Lotion
Ettusais Acne Pore Care Lotion Mist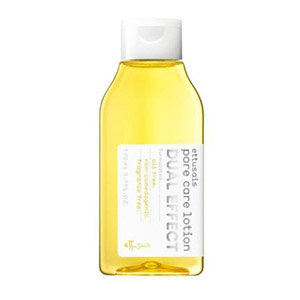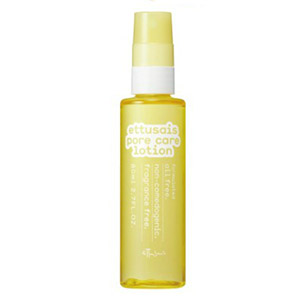 (via ettusais.co.jp)
Ettusais' pore contraction lotion focuses on tightening the skin and pores and preventing acne issues. Ettusais is a brand whose products are gentle on the skin, be it skincare products or cosmetics. In addition, the Pore Care Lotions are oil-free, scent-free and colourant-free.
KANEBO Suisai Tightening Cool Lotion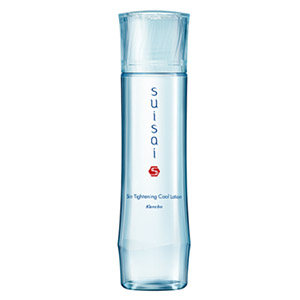 (via kanebo-cosmetics.jp)
This pore contraction toner is from KANEBO, the same brand that brought us their popular enzyme facial powder, SUISAI. The Suisai Tightening Cool Lotion got quite the attention when it was renewed earlier in May. It is richly formulated with moisturising ingredients such as hyaluronic acid and soy milk fermented extract, so the skin will not face dry skin issues.
It is also fragrance-free and colourant-free.
Rosette Skin Conditioner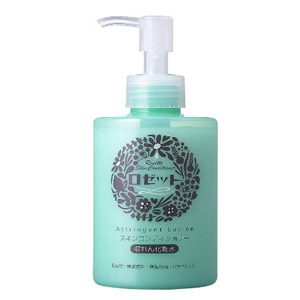 (via rosette.jp)
Rosette Skin Conditioner is made from hot spring water and plant ingredients. It is good for skins that want smaller pores, and troubled skins that are dry, have high amounts of sebum etc. Hot spring water is also soft on the skin, giving the skin a slippery finish.
---
In Conclusion
That's our introduction of pore contraction toners for open pores. I think the usage is relatively unknown because it is not used widespread yet.
Anyone who is worried about open pores or anyone with oily skin who are concerned about sebum and sweat, you may want to give these a try. And do not forget to give your moisturising care extra attention when you do!
---
Skin Trouble Series
Clogged Pores, and Japanese Exfoliators to Use!
Pore Contraction Toners for the Open Pores! (current article)
Sagging Pores: Use These Ingredients from Anti-aging Care
---

---