Spring Colours! Japanese Makeup for 2018
Spring showers are rolling in. The sound of the rain feels refreshing. Even if you open the window, it doesn't feel too cold. Finally spring has truly arrived. The winter was so cold! Cherry blossom season is already over, but looking at the fashion and make-up of women on the streets, you can see all kinds of spring colours blooming on the streets. Today I'd like to introduce you to some Japanese cosmetics so you can make some beautiful colours bloom in your own country (^_-)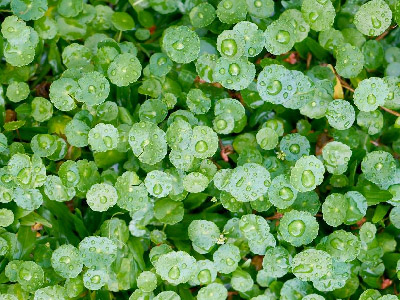 ---
The Japanese makeup trends for spring 2018
Glossy, clear skin
Warm, bright tones
Understated make-up to touch up a few parts of the face and give a feeling of balance to the overall look
With this in mind, let's take a look at some make-up products that are new in 2018!
---
1. CANMAKE TOKYO Lip Tint Matte
Available in three colours, this lip colour gives a bright matte finish. Recommended for those who want to accentuate their lips!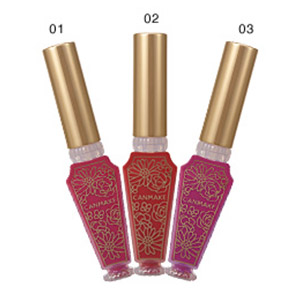 Key points:
Comes in three colours: coral, red and rose.

Also doesn't have any sticky feeling
Goes on smoothly and stays in place
Contains 10 different moisturising ingredients: sodium acetylhyaluronate, dog rose oil, squalene, honey, sodium hyaluronate, jojoba oil, olive oil, shea butter, meadowfoam oil, water-soluble collagen
Soft applicator brush

You can choose a more or less intense look by adjusting the amount
---
2. Albion Excia Al
The name Excia Al comes from the words Extra + Special. These Japanese makeup items come in several warm and classy colours that are right on trend.
a) Rouge Glacage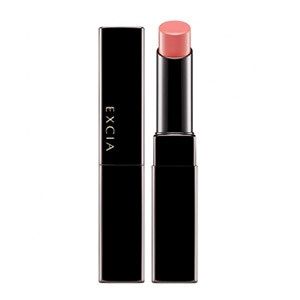 A blissfully smooth and flowing texture gives a fresh and sophisticated look with long-lasting glossy colour. It also comes in 6 colours, each 3.5g.

b) Crystal Gloss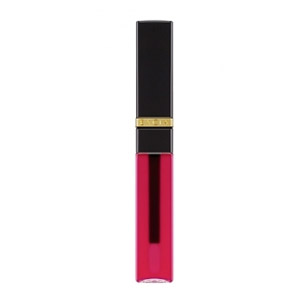 This lip gloss has a translucent finish for an alluring, feminine look. Again the gloss comes in 6 colours, each 3.5g.

c) Creative Eye Colour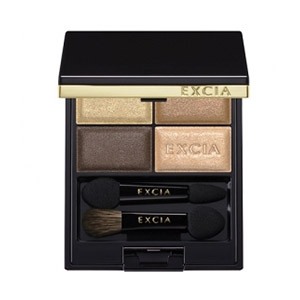 Shimmering translucent eyeshadow in a 4-shade set. With this eyeshadow made of fine, silky powder, it's simple to create a delicate look which will last throughout the day without creasing or fading. Comes in 8 colours, 6.4g.

d) Lash Impact
This moisture-rich mascara created from independent research covers eyelashes smoothly from root to tip. Extra layers give an impactful look without compromising your eyelashes' natural curl or delicacy. Full of moisturising beauty ingredients, which includes Mitsuishi kelp extract, Caterpillar fungus extract, Korean ginseng extract, Toki root, Ginger root extract and Japanese peony root extract.
How to use: For healthy, beautiful lashes, daily use is recommended.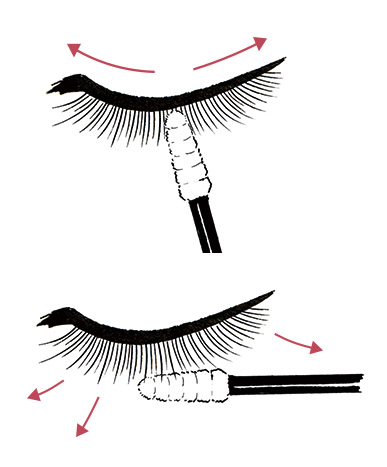 After washing your face, start from the central lashes and use the tip of the brush to apply mascara to the tips, spreading outwards.
Then use the whole brush and spread over the lashes gently from the root to the tip.
(Images via albion.co.jp)
---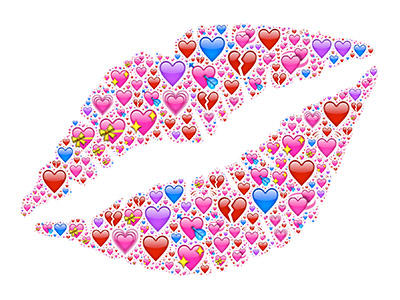 3. Flowfushi Lip 38℃ 2018 Spring/Summer limited edition
Flowfushi always brings out unique and interesting products, and this year is no different!
Nude colours are often hard to use because they can make your lips look dull. But this new lip gloss is designed to remedy that!
Adds around 1℃ worth of warm colour to your lips for a subtle glow.
Also comes in three shades, all with a glitter swirl blend, including red (vivid), blue (calm) and gold (to blend with your skin colour).
Contains the independently-developed moisturising ingredient "end mineral"
UV protection with SPF 20 PA++ rating.
Promotes the moisturising effect of good bacteria that are ordinarily found on the skin.
Uses only ingredients with low skin permeation to prevent discoloration of thin or delicate lip skin.
With no harsh ingredients, it can be used on sensitive lips.
Nude Pink 001

Nude Coral 002

Nude Sparkling 003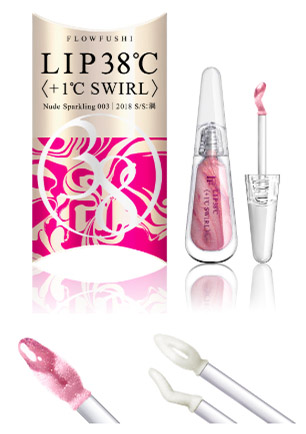 (images via flowfushi-store.jp)
---
Wow, as expected the spring colours are pretty chic…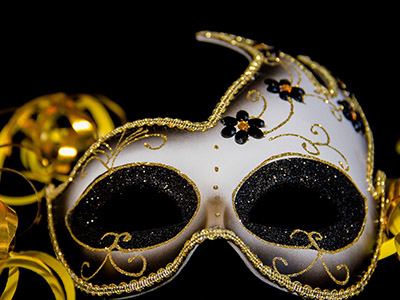 It should be easy to create a glam look with these spring colours, right? I'm getting excited! Especially the eyeshadow is similar to the make-up I often wore when I was younger, so I'm quite interested in that.
By the way, a friend of mine plays guitar in a rock band, and yesterday I went to a concert of theirs. I only went to watch, but since it was a rock concert, I wanted to put a bit of effort into my make-up. Ordinarily I would use strong colours for both my eyes and lips, but thinking about this year's trends, I decided to go for a strong eye colour and a nude lip. Somehow I started to feel more confident and fashionable…
It's true that as someone who wears make-up, you do often feel a need to be trendy. Of course, fastidiously keeping up with the latest fashions can be exhausting. But I think selecting one or two trends to enhance your normal look is probably the best way to go.
Which of this spring's new products pique your interest? How about giving them a go? Let's have fun going out with a fashionable look!
Also, if you are interested in mascaras, how about taking a look at the range of mascaras available from the very same, FLOWFUSHI? And if are concerned about getting good make up removals, then we cover a few cleansing oils here!
---