Eisei Sahne Cream: New from the Makers of Chocola BB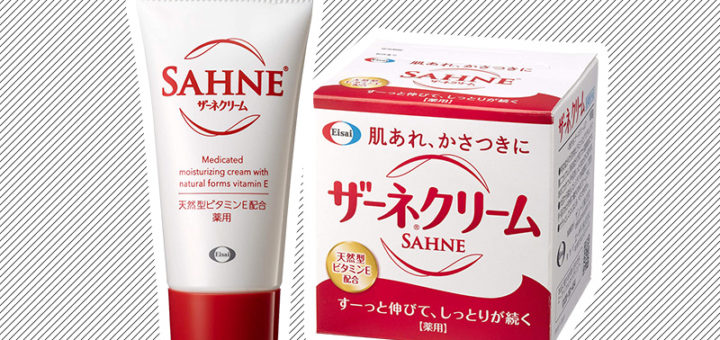 Our customers are huge fans of Eisei for their Chocola BB range of vitamin-based beauty supplements. But that's not all they do! Eisei Sahne Cream is a vitamin-infused moisturizer that has been a Japanese staple since 1954. The range has been renewed for the first time in 20 years, so we figured there is no better time to throw a spotlight on this simple but super-useful item! Read on to find out why every medicine cabinet can use a jar of Japanese Sahne cream.
---
What is Eisei Sahne Cream?
Eisei Sahne Cream
is a protective moisturizing cream that cream is great for dry, rough, or cracked skin. This cream also soothes redness after sunburn, and contains medicated ingredients to help prevent razor burn and even acne! In other words, Sahne is a versatile cream to keep on hand for a range of skin problems. Another highlight is that the fact that's made by Eisai, a major pharmaceutical company in Japan, so you can be assured of the quality and safety of its ingredients. Its unisex packaging and safe background makes this a good choice for the family medicine cabinet, too.
If you've used similar creams for dry skin you may find the often very thick and tacky texture off-putting. This is especially true if you're dealing with dry skin that needs continual care. Eisei Sahne Cream, on the other hand, takes its name for the German word for "cream". Just like its namesake, it's characterized by a lightweight, creamy formula that dries to a smooth finish. No stickiness to deal with!
This cream comes in two sizes, a portable 48g gram tube that's great for the purse or desk, or an affordable 100g jar.
---
Eisi Sahne Cream Ingredients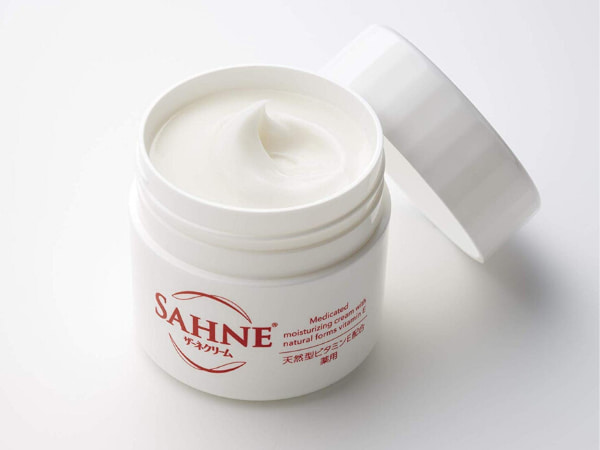 Active ingredients: d-α-Tocopherol acetate (natural vitamin E), dipotassium glycyrrhizinate

Other ingredients: Octyldodecanol, adsorption refined lanolin, glycerin, cresol, fragrance, self-emulsifying propylene glycol stearate, dipropylene glycol, silicone resin, cetostearyl alcohol, d-δ-tocopherol, paraffin, paraben, partially hydrogenated soybean phospholipid, benzyl alcohol, cetylated saturated fatty acid, isopropyl myristate, glycerin monostearate, polyethylene glycol monostearate, polyoxyethylene sorbitan monostearate, sodium lauryl phosphate
As active ingredients. Eisei Sahne cream contains Vitamin E which can help with skin healing. While its second active ingredient, dipotassium glycyrrhizinate, may seem a little mysterious, it's actually a licorice extract that's used as both a food additive and a common anti-inflammatory ingredient in many moisturizers and acne treatments. Dipotassium glycyrrhizinate can help settle inflammation like acne or shaving rash, while Vitamin E helps heal cracked, chapped, or otherwise damaged skin.
For more info about Japanese anti-acne treatments, check out our roundup here!
[2019 Anti-Acne Guide] Japanese Acne Treatments: Brands, Active Ingredients, and How to Choose!
What's different about the new version?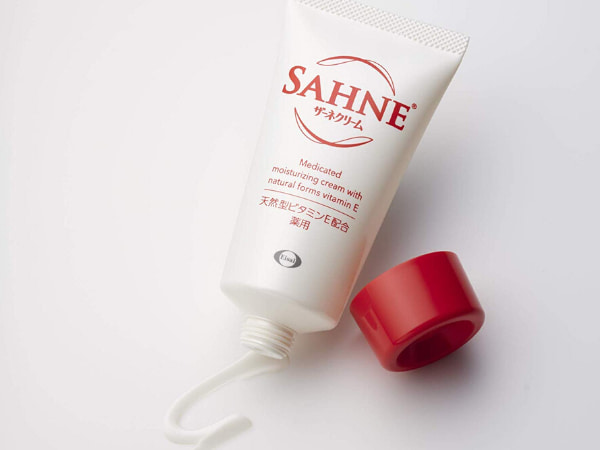 The new version of Eisei Sahne Cream maintains its smooth, hydrating formula that has made it such a long-selling hit, but comes with a milder fragrance. This change will be welcome for anyone who is a little sensitive to stronger scents, or prefer something a little more subtle for daily use in the office. Sahne also features a stylish logo redesign that feels a little more luxe than the old design: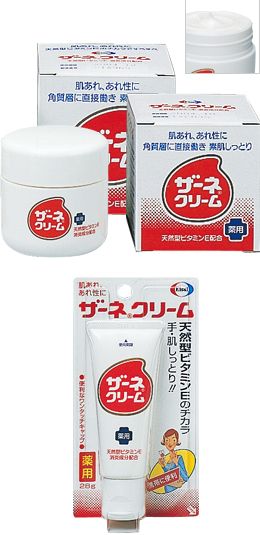 This is an ideal all-purpose family moisturizer and a useful addition to your skincare routine. We highly recommend checking this out if you deal with dry and cracked hands, elbows or heels. To get a tube for yourself, you can get this handy cream shipped worldwide at Wonect!
If you want to know more about Eisei, check out our recent review of Chocola BB Collagen!