Your 2019 Fancl Skincare Guide!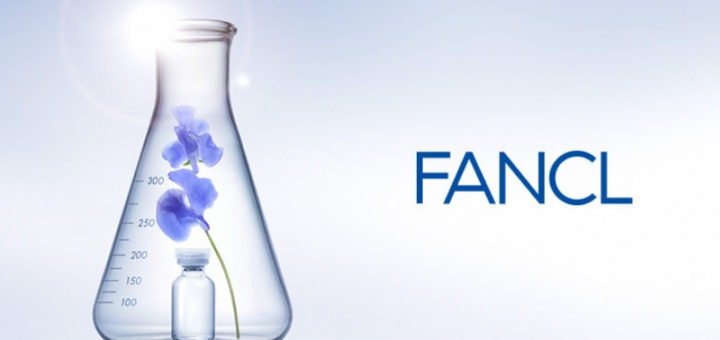 Last year Fancl introduced some changes to its skincare lineup, discontinuing the very popular Active Conditioning line and adding some new products.
We heard from many disappointed Active Conditioning fans when supplies ran out, but the good news is Fancl has not left us out in the cold! The Fancl skincare lineup is just as strong as ever, and the company is just as committed to developing high quality, preservative and additive free products.
So, whether you're hunting for a replacement for your Fancl Active Conditioning faves or just curious about what Fancl can offer, read on to learn more about the seven current Fancl skincare lines!
---
Fancl Enrich
For mature skin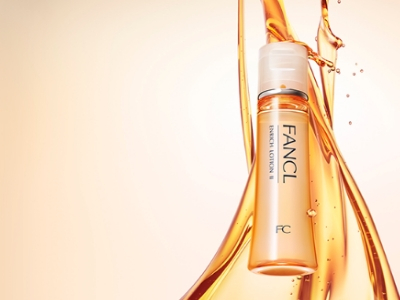 If you're looking for a replacement for the Active Conditioning line, Fancl Enrich could be a good choice. This line, along long with the Moist Refine line, were released as replacements for the Active Conditioning products.
The Fancl Enrich line is a skin firming, elasticity boosting line of anti-aging products based around collagen.
There are two keys to the effectiveness of this line. The first is their "Adaptive Collagen α" ingredient. This collagen targets the V-type collagen to create firm bundles of collagen in the skin, reinforcing the bonds that give the skin its firmness and elasticity.
Added Evening Primrose extract increases the skins ability to sense damaged collagen, promoting repair and the production of new collagen in the skin.
This line comes with two products: Fancl Enrich Lotion and Fancl Enrich Emulsion.
Both of these products come in two types. Type I is best for normal to oily skin, and Type II is recommended for normal to dry skin. For best results, use the lotion first, then follow with the thicker emulsion. Of course, you can also use them on their own!
---
Fancl Moist Refine
For large pores, sun-damaged, or dry skin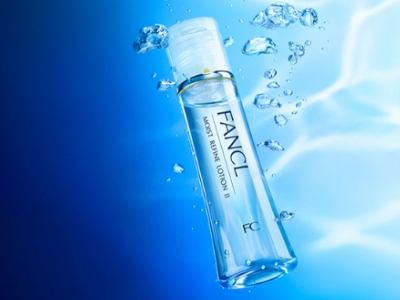 If you're missing the ceramides from the Active Conditioning, Moist Refine has you covered. As the name suggests, this line moisturizes the skin and also refines the texture.
Fancl Moist Refine takes a two-layer approach to moisturization. First, new-generation Active Ceramides act deeply in the skin to replenish and maintain the skin's moisture. Fancl's specially-formulated Moist Charge Collagen is made with with larger molecules that remain in the outer layers of the skin. These molecules form a protective barrier that prevents moisture from escaping. This double-hydration stops the cycle of dryness, leading to hydrated skin with a beautiful texture.
Moist Refine also works to improve the appearance of pores. Did you know that UV damage rays degrades the collagen in the skin, making your pores look bigger? Fancl's VP Extract is based around tachibana citrus fruit. This ingredient works to replenish the elasticity of UV damaged skin, giving the skin a smooth, plump look.
Just like the Enrich line, Moist Refine comes in a lotion and emulsion, in a light Type I for oilier skin and a more moisturizing Type II for dryer skin.
---
Fancl Whitening
For dark spots and freckles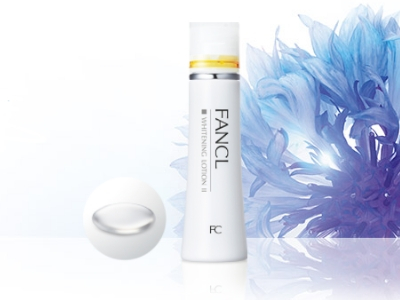 Fancl is currently reformulating their Whitening line, which is due to be released at the end of March, 2019! Watch this space for updates on the renewed version.
If you are a fan of the current range and hate change, let us help you stockpile!
---
Fancl BC
A luxury anti aging treatment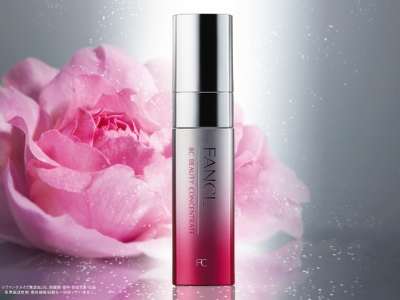 Fancl BC is Fancl's most advanced line for mature skin. If you want the best of the best in additive-free anti aging skincare, this is the line to choose!
Signs of aging such as wrinkles and lack of elasticity are not just caused by our body producing less collagen as we age. These issues are worsened by the fact that our body's detoxification process also slows down, causing old and damaged collagen remains in the skin longer. This old collagen not only worsens our skin's texture, but prevents the production of new collagen.
This is why it is so important to improve both production and turnover of collagen.
The Fancl BC line contains a luxurious amount of Rose-Rich Placenta, extracted from damask rose. This ingredient targets the body's estrogen receptors that boosts this turnover process. Purple rice extract helps the renewal process, while grape bud extract boosts the detoxification process. Finally, sweet pea flower extract plays a purification role in the skin, removing the signs of environmental damage.
The Fancl BC line is a full scale lineup that takes you from your morning cleanse to night mask. Of course, you can mix and match depending on your skincare needs too!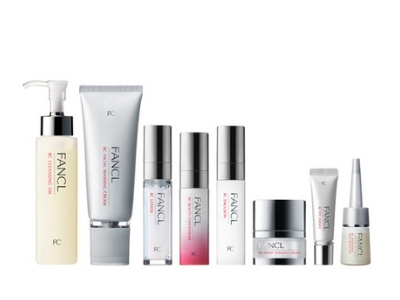 This is the entire BC line, in order of their recommended use. All the products are suitable for either day or night use, with the exception of the Night Intensive Cream, which is recommended as your last step before bed.
Fancl BC Cleansing Oil

Fancl BC Intensive Skin Booster (Weekly Treatment)

Fancl BC Beauty Concentrate

Fancl BC Eye Essence

Fancl BC Night Intensive Cream
---
FDR Acne Care
For adolescent and adult acne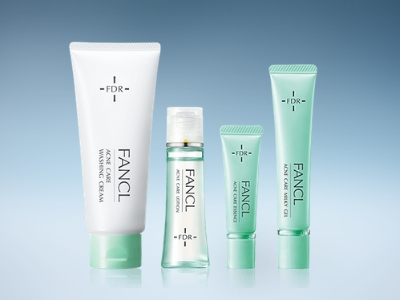 Fancl created the FDR ("Fancl Doctor") Acne Care line by researching the link between acne and the skin's barrier function. Treating this cause of adult acne helps prevent the recurring breakouts many of us experience in different times of our life. The FDR line works to treat existing acne while preventing future breakouts from forming. However, as the disinfectant agents commonly used other acne products have been shown to damage the skin and potentially worsen the formation of acne scars, the FDR line is free from antimicrobial agents and preservatives.
The whole line is, of course, additive free, and has been tested to be non-allergenic and non-comedogenic.
Fancl FDR Acne Line features three botanical extracts are staples found in the traditional Japanese traditional herbal medicine of kanpou. FDR Acne contains skin-calming Chinese peony extract, hormone-balancing peach kernal extract. Shiso extract helps boost the efficacy of other ingredients so that they work together to prevent acne and repair the skin's barrier function.
The Fancl FDR Acne Line comes in four-product range:
---
Fancl FDR Dry & Sensitive Skin
For dry and troubled skin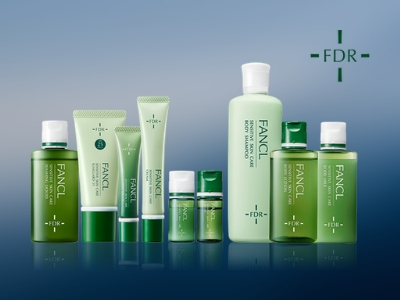 If you suffer from sensitive skin that is easily irritated, itchy, painful, or rough, the Fancl FDR Dry & Sensitive Skin line is prefect for you. Designed to be as non irritating as possible, this line helps treat the causes of dry and sensitive skin.
This line contains only gentle and effective ingredients to treat sensitive skin without adding any additional burden. If you've ever seen your skin react badly to the very products you were hoping to treat it with, this Fancl skincare line should help free you from the spiral. Continued use will lead you back to a stable, healthy skin condition.
How does it work? First, like all of Fancl's lines, the FDR Dry & Sensitive Skin line contains no additives or preservatives. Free from damaging and stripping surfactants, the cleansers in this line add moisture back into the skin as you cleanse away impurities.
This line contains a wide range of moisturizing ingredients to ensure the skin is properly hydrated and protected. Ceramide-2 are an ingredient identical in structure to the ceramides found in our own skin. These help restore the skin's barrier function, adding moisture and preventing further damage. An additional ceramide structural-analogue ingredient works to prevent moisture from escaping the skin.
With a range of other protective and hydrating ingredients and gentle botanical extracts in this line, you'll sure to find a healing routine for dry and sensitive skin.
Skincare line (In order of recommended use):
Fancl FDR Dry & Sensitive Skin Care Cream
Fancl FDR Dry & Sensitive Skin Barrier Gel Oil
Body line(In order of recommended use):
Fancl FDR Dry & Sensitive Skin Care Body Shampoo
Fancl FDR Dry & Sensitive Skin Care Body Lotion
Fancl FDR Dry & Sensitive Skin Care Body Milk
Haircare line (In order of recommended use):
Fancl FDR Dry & Sensitive Hair Shampoo
Fancl FDR Dry & Sensitive Hair Treatment
---
Fancl Men
For men who want to keep it simple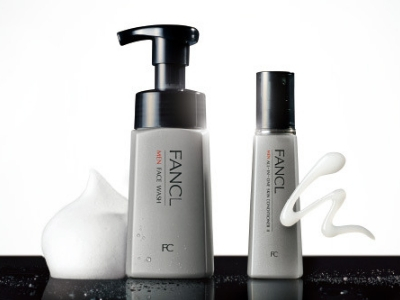 Before I introduce the Fancl Men's line, I don't want to give anyone the wrong impression. Most of Fancl's lines are perfectly fine for men to use– in particular, their acne and sensitive skin lines are great for everyone. Plus, all Fancl skincare products are unfragranced, and I'm not sure many men would be put off by their fairly unobtrusive packaging design.
That said, if you really are a man's man and need to see it spelled out on your packaging (or you're buying for someone who is), the Fancl Men line is a tiny capsule range of two products: a self-foaming cleanser and an all in one skin conditioner that will cover your skincare basics.
If you have fairly trouble-free skin and want to take your first steps into skincare but don't know where to start, this is a good choice. This range has been designed taking into account the higher rate of sebum production and lower skin moisture that most men have in comparison to women. This oily-dehydrated combo can cause a lot of skin problems, so this is a good place to start when addressing them!
For more information about men's skincare, you can check out my roundup of recommendations for Japanese moisturizers for men, and Roger's deep dive into his own holy grail product, the Hatomugi Skin Conditioner.
---
And that's it for the full range of Fancl skincare lines for 2019.
Do you still need help choosing? Get in touch with us at Wonect.com and we'd be happy to help you!