The Best Alcohol-Free Japanese Sunscreens for 2019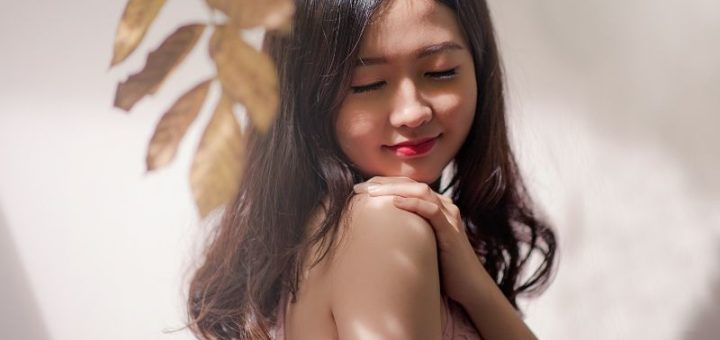 Japanese sunscreens are some of the best in the world, and affordable favorites like the Anessa, Biore, and the Japanese Nivea lines have fans worldwide for how lightweight and invisible they feel on the skin. If you don't like wearing sunscreen but you haven't tried Japanese sunscreens before, please give them a shot before giving up on it!
If you have sensitive skin, are looking for sunscreens suitable for children, or simply want to avoid alcohols and other irritants, there are a lot of great Japanese choices!
There are many other Japanese cosmetics with added UV protection, but for this article I will focus on un-tinted sunscreens, so they're suitable for everyone, including small children.
Read on for our picks of the best alcohol-free Japanese sunscreens!
---
FANCL FDR Sensitive Skin Care Sunguard [25 SPF25 PA++]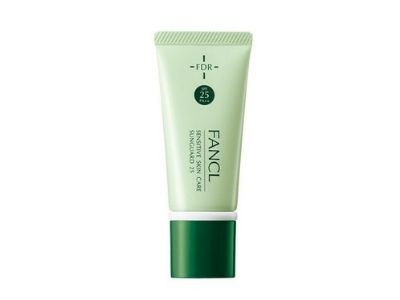 Our first pick is from Fancl, which is many people's go-to Japanese brand for high quality, additive-free cosmetics.
Their FDR Sensitive Skin range is free from all common irritants, including alcohol, parabens, fragrances, and mineral oil. It's also low pH, which is ideal not just for sensitive skin types but for anyone with a damaged skin barrier (from over-exfoliation or sun damage, for example) or suffer from acne.
This sunscreen includes Fancl's Ceramide-2 ingredient, which helps repair the skin's barrier as you use it. It's water-based cream spreads easily for a smooth and hydrated finish.
While this doesn't offer the highest sun protection available, it has a very clean list of ingredients and is from one of the most trusted and popular brands in Japan. For incidental sun exposure, especially if you can reapply during the day, this is a good choice.
If you want to know more about this and other Fancl lines, check out our complete guide to the 2019 Fancl lineup below!
---
Ettusais Barrier Essence [SPF35・PA+++]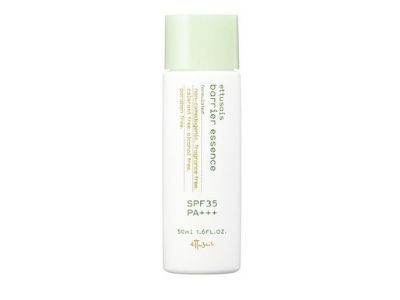 When I think of Ettusais, I think of excellent primers and base makeup, so it's no surprise that the Ettusais Barrier Essence alcohol free sunscreen is a great choice. What sets this one apart from the crowd is that it forms a barrier against not just UV rays but fine particles like pollen, dust, and other pollutants in the air.
This is a non-chemical sunscreen, so it's great for anyone sensitive to chemical UV blockers, including babies one month and older. You can also use it as a primer.
This sunscreen is formulated with a double layer, so be sure to shake it well before using it.
---
Curel UV Lotion [SPF 50+ PA+++]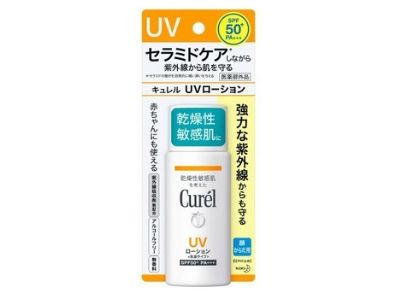 Curel is Japan's go-to range for senstive skin types, so of course they have alcohol free sunscreens in their range! If your main concern is sensitive skin, this is a very safe choice, as the Curel range focusses on this issue specifically.
I've picked this one out of the line because it has the highest SPF And PA factor, and its 60g bottle is also the best value for money.  This sunscreen is safe to use for both adults and babies. In addition to being alcohol free, it's also unscented, uncolored. It's been allergy and patch tested for sensitive skin types, and tested as non-comedogenic.
---
Anessa Perfect UV Mild Milk [SPF 50+ PA++++]

Anessa is one of Japan's favorite line of sunscreens. They have a slightly higher price point than other popular brands, but the quality of the formulation makes them a great choice for daily facial use.
The Mild Milk has the highest SPF and PA rating in Japan, but is alcohol, paraben, and fragrance free, making it suitable for children, babies, and anyone with sensitive skin. This is also a waterproof formulation, so you can be confident in all-day protection.
---
Biore Smooth UV NobiNobi Milk [SPF 50+ PA++++]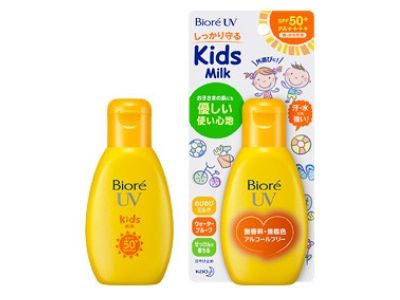 This is a pH neutral sunscreen, meaning that it has the same acidity as healthy skin. This makes it perfect for anyone with sensitive skin, anyone with a damaged acid mantle from excess cleansing or exfoliation, and, of course for children's sensitive skin.
While this is marketed for children, it can of course be used by anyone, and has a full strength SPF 50+ PA++++ formulation. Its excellent price point and good value 90g bottle makes this our most affordable pick on our list– perfect for daily face and body use.
This sunscreen is designed to spread quickly and easily, and contains vaseline to help protect and moisturize sensitive skin.
---
Conclusion
If you're shopping for Japanese products, check out our range on Wonect! We have a range of authentic and fresh Japanese products shipped direct from Kyoto, Japan.
Japanese health and beauty products delivered worldwide at Wonect