Stressed By Coronavirus Face Mask Shortages? Japanese Alternatives to Face Masks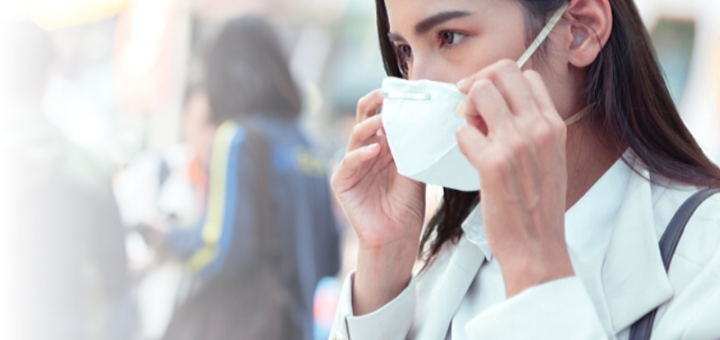 With scary world events like the spread of the Coronavirus and recent outbreak of a new bird flu in China, it's no surprise that face masks are selling out all over Japan. According to a survey by the Shinjuku Ekimae Clinic, 86% of Japanese respondents said they felt anxious or somewhat anxious about the spread of the Coronavirus, which leads many to search for face mask alternatives.
Face masks in particular are a wintertime staple in Japan. They don't just help provide a physical barrier against germs, they can also keep the the nose and throat from drying out, which some research suggests can prevent infection. A normal moisture level helps form a barrier that prevents viruses from "sticking" and replicating in the body, while dry membranes are more susceptible to infection. This may be thinking behind the folk wisdom that cold weather makes us sick.
This is all well and good, you might be thinking, but with face masks selling out around the world, what are we supposed to do? In this article I'd like to introduce some face mask alternatives from Japan. Of course, the best strategy to prevent viruses is to practice good hygiene, wash your hands well with soap regularly, and avoid touching your face. The World Health Organization's advice is a good refresher on best practice for virus prevention. But, if you're curious about some other face mask alternatives to add to your toolkit, read on to learn more!
---
Isodine Ugai Gargle Solution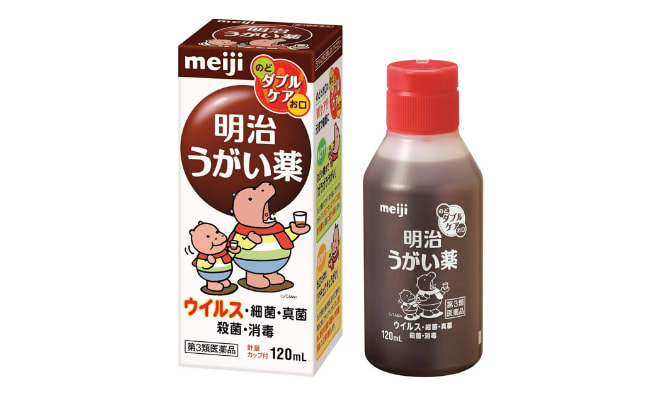 Gargling, called ugai in Japanese, is a common anti-viral strategy in Japan, particularly in the cold months. It's believed that when we breathe in, viruses first attach themselves to the back of the throat where they replicate to make us sick. Many Japanese people gargle with water, but Isodine Ugai is actually contains a disinfectant that can actually help kill viruses rather than simply rinsing them away.
To use this gargle solution, dissolve 2 to 4 mL of product in 60 mLs of water, gargle well, and then spit. Please keep in mind that Isodine Ugai Gargle Solution is not safe to swallow or use undiluted, so be sure to supervise any children using this product.
---
Yuskin S Soap for Sensitive Skin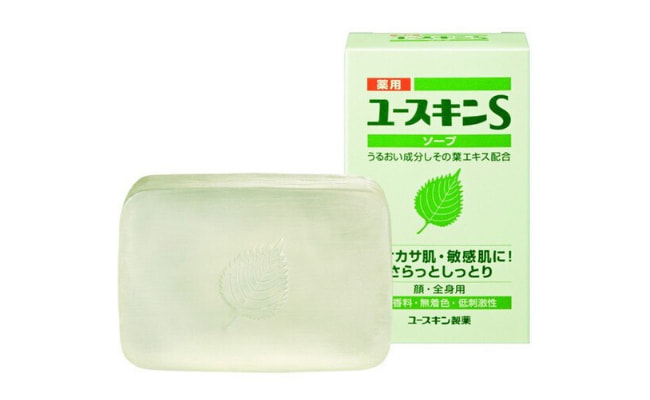 Like we touched on above, nothing beats hand washing for virus prevention. But washing your hands and using anti-bacterial gels can very quickly lead to dry, cracked skin, especially in the winter. This can quickly lower our motivation to wash our hands, and chapped and broken skin makes us more vulnerable to infection as well.
If you deal with this issue, we recommend Yuskin S Soap for Sensitive Skin, from the trusted Yuskin range. This soap is unfragranced, uncolored, and low pH. It also also contains perilla leaf extract as an added moisturizing ingredient to care for the hands. This means you can keep them clean without running the risk of it becoming a painful experience you'd rather avoid!
If you are dealing with dry, cracked skin, we highly recommend looking at the entire Yuskin range. The purse-sized Yuskin A Family Medical Cream is a good item to keep on you so that you can keep your hands healthy, protected, and pain free when hand-washing during the day.
Another excellent medicated cream that we recently covered is the Eisei Sahne Cream. Read more about it here:
---
Kao Megrhythm Steam Face Mask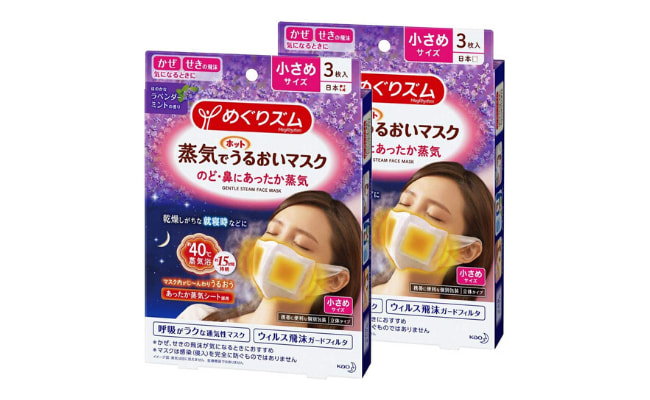 If you're traveling on a plane or other dry environment, the Kao Megrhythm Steam Face Mask can provide some relief. This is a self-heating face mask that gives you warm air to breathe in, and lasts around 20 minutes. It helps re-hydrate dry sinuses, potentially helping to strengthen the barrier against viruses.
While Japanese face masks are selling out everywhere, the Megrhythm Steam Face Mask might be a good emergency treatment to help keep your nose and throat moisturized when if you're traveling. Of course, it can help give you some relief from a dry, sore throat if you do have a cold, too.
---
IHADA Aller-Screen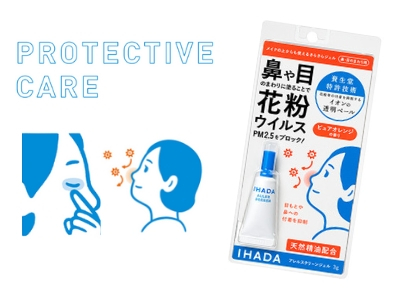 Aller-Screen is a part of IHADA, Shiseido's range for sensitive and troubled skin. IHADA Aller-Screen is a kind of liquid face mask alternative, or a gel type veil that you can apply around your nose and eyes. Its is formulated with a patented "transparent ion veil" and the newly-developed ingredient, Aller-Screen Gel EX. These ingredients form a transparent veil that blocks pollen and other irritants from attaching to your skin. Just a quick coat around the nose and eyes creates a barrier against viruses, pollen, and PM 2.5 pollution.
---
UHA Gummy Vitamins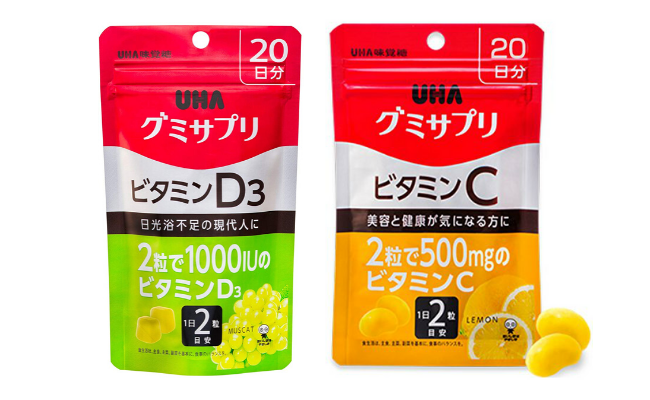 We all know about taking Vitamin C to prevent colds and viruses, but did you know that Vitamin D could also play a role in your prevention tool kit? Researchers in England have found evidence to support just that. Many people suffer from a deficiency in Vitamin D in the cold winter months, which can play havoc with our mood and overall health. However, Vitamin D also plays a function in fighting off viruses, because this nutrient is used by the body to create a kind of biological attack system that destroys viral cells.
If you're like us at Wonect, you have all the best intentions when it comes to taking vitamins, but can easily forget to stay in the routine. This is why we like UHA Gummy Vitamins. They come in a zip-lock bag, so they're easy to keep on hand in your purse or on your desk. Since they're gummies, you can take them whenever works for you without water. These are also great for kids or people who have trouble swallowing tablets. For cold and flu protection, we recommend the Vitamin C and Vitamin D variety.
Of course, no matter type of vitamin you prefer, we have a huge range of fresh and authentic Japanese vitamins and supplements in our store.
---
Look to Japan for Virus Prevention
All of these products should be a complement to the keys the most important factor in virus prevention: good hygiene, especially regular hand washing with soap. That said, with coronavirus on top of the seasonal flu this year, we believe it doesn't hurt to look at all the face mask alternatives available to us. We hope this article has given you some ideas of how to stay safe!
Browse Japanese Health Care at Wonect
Banner image: Shinjuku Ekimae Clinic