Sesamin and Glucosamine Supplements For Your Long-Term Health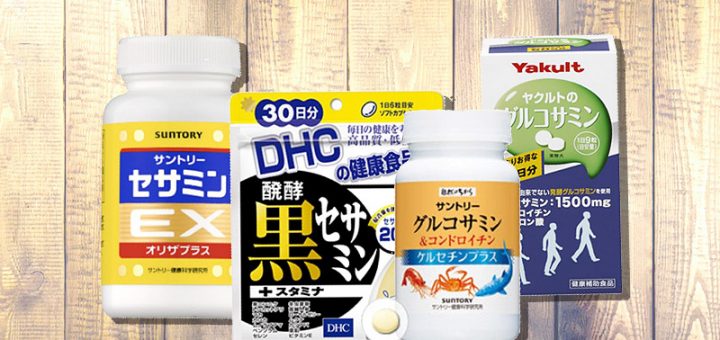 Sesamin and Glucosamine supplements are very popular among those who seek to maintain their health. There are a number of elders who take them for anti-aging purposes or prevent the pain in the joints.
What are the differences between these two supplements? And what do we need to pay attention to when we consume them?
---
Sesamin
Sesamin is usually promoted abstractly in commercials for making users "more energetic!" To be clear, sesamin's main benefit is that it is used an anti-oxidant.
Our body receives various benefits from sesamin's anti-oxidant effect. The cells in our bodies oxidise for various reasons, and that oxidation is "aging", so to speak. When sesamin enters our body, it prevents cells from oxidising. Consequently, it gives us the benefits of preventing cancer, preventing lifestyle diseases and anti-aging.
The benefits of Sesamin
1) Improves liver functions
Sesamin directly interacts with the liver and improves the functions of the organ. It prevents hangovers, because it decreases the amount of burden on the liver when a person consumes alcohol.
2) Lowers cholesterol levels
Sesamin increases (good) HDL cholesterol and decrease (bad) LDL cholesterol.
3) Prevents/contraints cancer
Free radicals harm cells, which consequently create cancerous cells. Sesamin rids of these free radicals before diseases such as cancer occur.
Other benefits include
Anti-aging effect
Improve menopausal disorders
Encourages beautiful skin and hair growth
Increase body immunity
Fatigue recovery
Sesamin can only be taken through sesame
As the name suggests, sesamin is a unique ingredient that is only available from sesame seed and sesame oil. However, we need to eat 3000 sesame seeds everyday to intake the daily suggested 10mg of sesamin. That's a little inconceivable. We're going to have to turn to health foods and supplements to receive proper benefits from sesamin.
---
Glucosamine
Glucosamine supplements are the go-to for knee and joint pains.
Glucosamine is part of the cartilage makeup, and even though our body produces it, it decreases as we grow older. We can repair wear and tears to the cartilage by taking glucosamine supplements, which then improves knee and joint pains.
1,500mg of glucosamine and chondroitin are recommended for anyone involved in sports involving the joints.
The benefits of Glucosamine
1) Improves joint pains
Glucosamine can repair wear and tear in the cartilage, improve joint pains, and help reform the cartilage. It'll also help by calming the pain in the knees, and thus improving walking activities.
2) Increases the strength of the cartilage
Glucosamine not only helps in daily walking or sitting. It is also an essential ingredient for sports and leisure activities. Therefore it is highly recommended for anyone who do sports which involves stress on particular parts of the body.
---
Suggested ways to take Sesamine and Glucosamine Supplements
All nutrients have matching ingredients that create a synergy when taken together. Therefore, it is important to look for such synergies whenever we are taking supplements or health foods.
Ingredients that matches Sesamin
Vitamin E
Vitamin E can also be found in sesame seeds, and is a nutrient that also has an anti-oxidant effect like sesamin. Taking both ingredients together will prove to be more effective against free radicals.
Vitamin C
Vitamin C is recommended for anyone who wants a beautifying effect. Moreover, Vitamin C is also an anti-oxidant, and boosts the body's immunity.
Ingredients that matches Glucosamine
Chondroitin
Both chondroitin and glucosamine are components of the cartilage, thus you can expect them to be more effective together.
Collagen
Both collagen and glucosamine are linked to strengthening of the joints and having healthier bones.
Hyaluronic Acid
Hyaluronic is responsible for the smoothness of the surface of cartilages. The smoothness will improve the pains in knees and joints.
Note!
If you are currently taking any medication, it is recommended to get the doctor's advice regarding intaking these supplements.
Glucosamine supplements are originally made mainly from crustaceans such as crabs and prawns. If you are allergic to crustaceans, you may develop allergic reactions such as hives or swellings.
---
Product Introduction – Sesamin
SUNTORY Sesamin EX Oriza Plus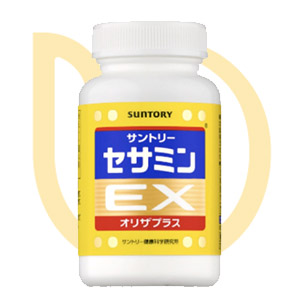 Provides 10mg Sesamin / day
SUNTORY was the first to discover the health benefits of sesamin, and their sesamin supplements are highly trusted.
Super Vitamin E Tocotrienol is formulated into this supplement to raise the effectiveness of sesamin. The supplement also includes Oriza Plus, which restores the body's balance. These two ingredients makes this the top-of-the-line product.
SUNTORY DHA & EPA + Sesamin EX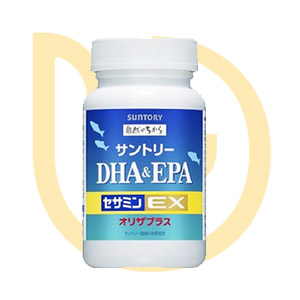 Provides 10mg Sesamin / day
This supplement are formulated with DHA & EPA from black carps to keep blood free-flowingby supporting the condensation of sesamin to retain youthfulness. It is recommended for anyone who is worried about being unable to keep a schedule for eating or have a disordered lifestyle.
DHC Black Sesamin + Stamina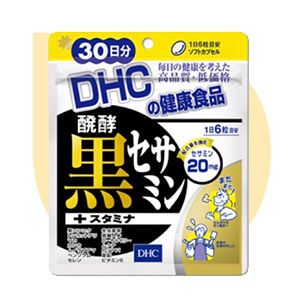 Provides 20mg Sesamin / day
DHC's sesamin supplement has good cost-performance for a continual, daily intake. You can find sesamin, black garlic, Asian ginseng, maca etc and stamina providing ingredients in its formulation.
DHC Black Sesamin + Beauty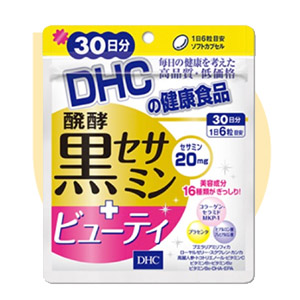 Provides 20mg Sesamin / day
This has the same cost-effectiveness as DHC Black Sesamin + Stamina, perfect for continual, daily intake. This supplement is formulated with beauty ingredients such as collagen, placenta, hyaluronic acid, royal jelly, and pueraria mirifica. Recommended for anyone who wants youthfulness and beauty.
---
Product Introduction – Glucosamine
SUNTORY Glucosamine & Chondroitin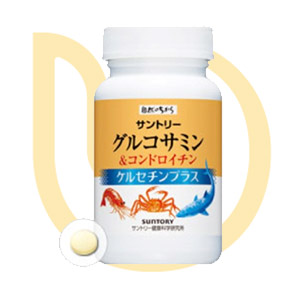 1,200mg Glucosamine / day
Chondroitin/Type II Collagen 300g, Quercetin glycoside 45mg
ORIHIRO High Purity Glucosamine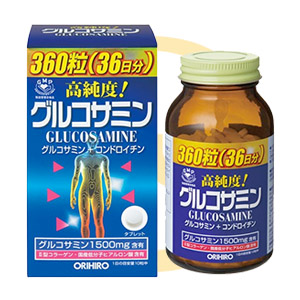 1,500mg Glucosamine / day
Collagen 100mg, Chondroitin 100mg, Hyaluronic Acid 1mg
ASAHI Muscular Glucosamine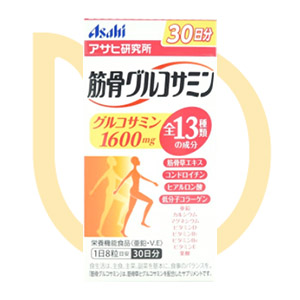 1,600mg Glucosamine / day
ASAHI has a number of glucosamine supplements under its brand. However, you should choose Muscular Glucosamine if your knee is already facing problems.
Low molecular collagen 100mg, Chondroitin 10mg, Hyaluronic acid 1mg
DHC Glucosamine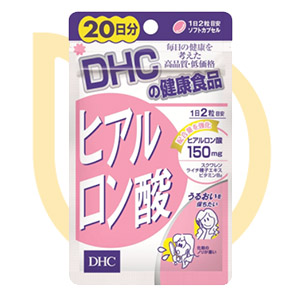 1,860mg Glucosamine / day
This supplement contains natural occurring glucosamine from carapaces of crabs and prawns. It also contains 25mg Type II Collagen and 10mg chondroitin sulfate to maintain the user's health in the long run.
DHC Power Glucosamine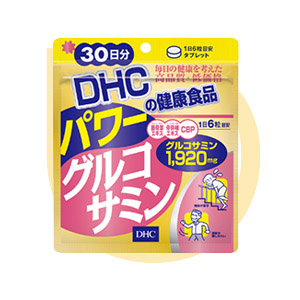 1,920mg Glucosamine / day
This supplement has the most glucosamine content in DHC's line of products. You can find 9mg Type II collagen, 27mg chondroitin sulfate, 1g ajuga ciliata and 18mg hyaluronic acid in its formulation. Suitable for anyone who wants to ease the pain in their joints.
Yakult Health Foods Glucosamine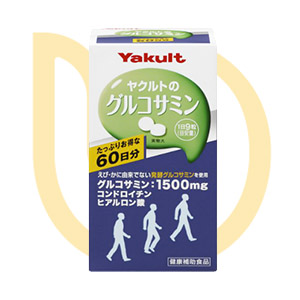 1,500mg Glucosamine / day
This glucosamine supplement is not derived from crustaceans sources, as such anyone who has allergic reactions to sea shells do not have to worry about consuming this supplement.
Chondroitin 40mg, Hyaluronic acid 0.50mg
---
Closing Out
We've come to the end of the introduction of Sesamin and Glucosamine. These supplements will set the foundation for your health in the future, supporting your active lifestyle including sports at a developed age. Do consider giving these supplements a try!
---

---
| | |
| --- | --- |
| :: SUPPLEMENTS :: | :: SKINCARE :: |
| | |