Cut Your Skincare Routine in Half! Perfect 1 Minute Sheet Mask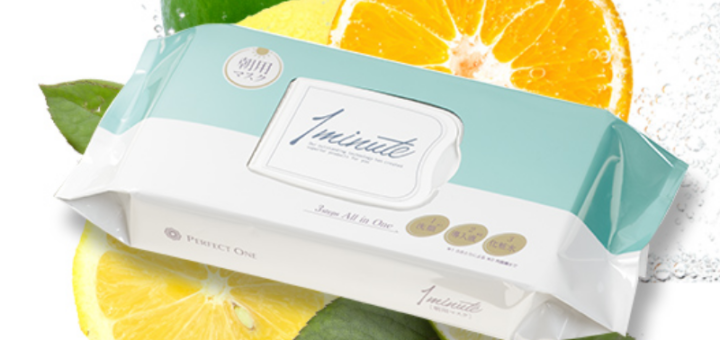 If you're searching for a way to minimize your skincare routine and still have beautiful skin, Japanese sheet masks may be the answer. Japanese sheet masks are an innovative approach to skincare. They allow us to cut down our skincare routine and turn our attention to other things!
We've previously covered the tried and true Saborino sheet masks. If you have a chance, check out the article!
Today, however, we'd like introduce one of the newest morning sheet masks in the market, Perfect One's 1-Minute Sheet Mask.
Perfect One is a leader in Japanese cosmetics, particularly all-in-one formulas. And now, just in time for summer, they have introduced their 1-minute sheet mask! This mask cuts the average skincare routine (6-steps) into at least half! Let's take a closer look!
---
Perfect One's 1 Minute Sheet Mask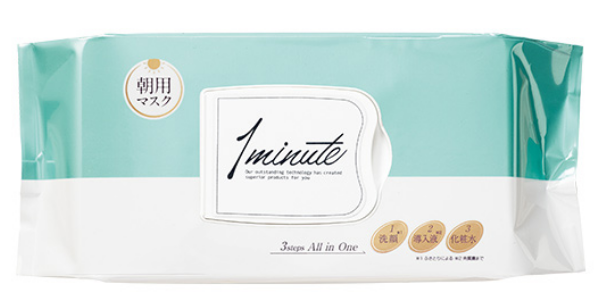 Wake up, put on this morning mask on, and voila!
Your face is immediately prepped as if you had washed and toned your face.
In addition to cleansing and washing the face, this mask contains an extra step known as a skin booster, also called dounyueki. A dounyueki is a serum that enhances the absorption of the subsequent products you apply to the skin. This allows for an all-around more effective skincare routine. And this all happens in just 60 seconds with Perfect One's 1-minute sheet mask.
Perfect One's 1 Minute Sheet Mask is perfect for days when you wake up late, or days when you just don't have the time.
It's also great if you just want to be more productive. You can put it on, get out of bed, and get something else done while it's still on your face!
Personally, sheet masks are my life saver particularly on mornings when I've woken up on the wrong side of the bed. They usually come in such great refreshing scents that make me look forward to the day ahead. They also allow me to dedicate more time to picking out my outfit or enjoying breakfast. I've used Saborino masks before and loved them so I'm excited to try Perfect One's new 1-minute mask!
---
How to Use Perfect One's 1 Minute Sheet Mask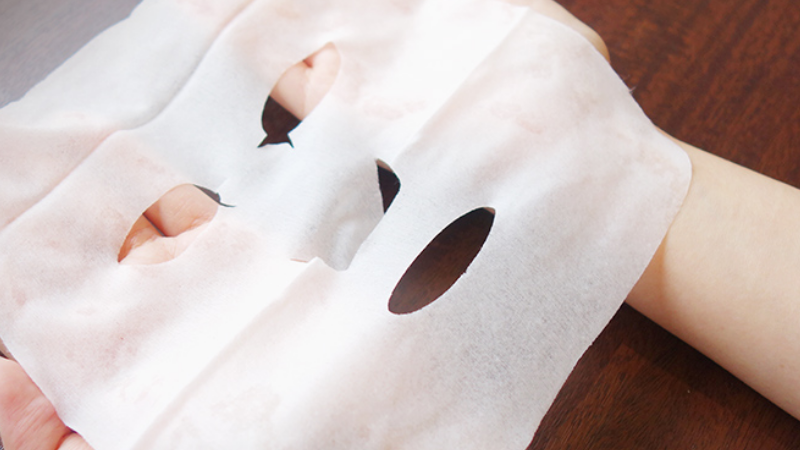 Remove one mask from the packet with both hands.
Apply mask to face.
After 1 minute, remove mask and fold it. Wipe face with folded mask.
Apply the next products in your skincare routine, such as serum, emulsion, cream, etc.
---
The Formula

Orange, lemon, lime, grapefruit and more! This citrus fruit formula is packed with refreshing ingredients to perfectly eliminate your morning grog. It also contains fermented pear juice which exfoliates dead skin cells, and various moisturizing ingredients such as collagen and arbutin. After application, your skin is left feeling incredibly smooth. Plus it's additive, colorant, and paraben free!
---
Overall
Some people are just born with flawless skin. Sadly however, the reality for most of us is that we need to dedicate time and energy into our skincare routine. Although we may not be able to completely forgo skincare all together, we can definitely save some time with sheet masks! So the next time you feel like ditching your skincare routine, grab a 1-minute mask instead! It just might save your skin!
Perfect One offers a wide range of skin care items from face wash to their most notable all-in-one creams.
Check out Perfect One products here!
---
Not Convinced?
If you're still a bit wary of quick sheet masks but are interested in Japanese sheet masks, try one that can supplement your skincare routine! My favorite masks for this time of year are vitamin C masks that help treat and prevent hyperpigmentation such as Hadabisei's Vitamin C Mask.
If you'd like to learn more about Hadabisei sheet masks I've tried 3 and wrote a review about them! See my review here:
Interested in more Japanese sheet masks? We offer a wide range of Japanese masks that treat a variety of skin concerns.