Coronavirus Causing Stress and Anxiety? Self-Care is Key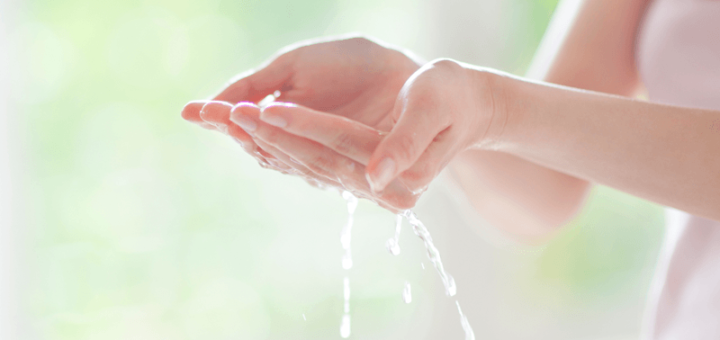 Lately, many of us have been feeling stress and anxiety due to the notorious corona virus. One great way to ease stress and anxiety due to the coronavirus is to practice self care. Whether you're self isolating, under lock down, or just want to be safe, staying home is the best option.
While staying home may be hard, especially for those of us who enjoying being outdoors, it's better to be safe than sorry! So to make the most of our time at home, I've gathered some items that to help us maintain inner peace and forget about coronavirus even if it's just for a moment!
---
Explore Aromas
Aromatherapy is a great way to relieve stress and anxiety due to corona. But since all of us may not have an aroma diffuser at home, we can reap the benefits of aromatherapy in some other ways!
Jemile Fran Shampoos and Conditioners
One great way to make the best of aromatic effects is to combine it with a self care item like a shampoo or conditioner! Milbon's Jemile Fran Shampoo and Conditioner range is a perfect example of this. Once you open the bottle you'll sure to be captivated as the lovely fruit and citrusy aroma flutters in the air. Milbon promises that the Jemile Fran shampoo and conditioner's gentle and fresh white floral and green aroma will provide an amazing bath time experience.
And it doesn't end there. After leaving the bath, as you blow dry your hair, you'll be soothed by a sweet romantic vanilla based scent. In bed, you'll be tucked in and softly rocked to sleep by woody and musky aromas. It's the perfect progression of notes to guide you to a comfortable sleep and a refreshing morning.
Check out Milbon products here!
---
Take a Hot Bath
Ditch the shower and treat yourself. Relieve stress and anxiety due to coronavirus lockdown with a relaxing bath experience.
Rotenyumeguri Hot Spring Bath Salts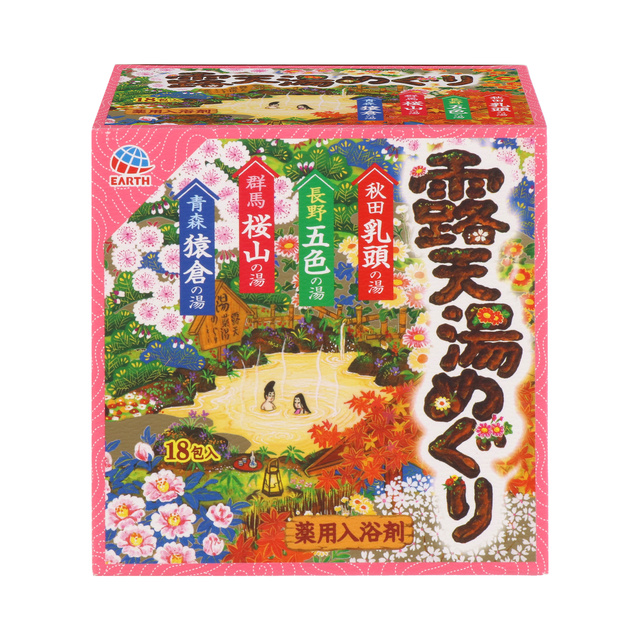 Japan is one of the most famous countries in the world for hot springs and public baths. It is widely known that hot springs can provide amazing affects to the body and soul. Japanese people often frequent hot springs or public baths as part of their self-care routine.
Unfortunately, due to the current pandemic, we can't make our way to a public bath or a hot spring but there's no need to fret! Japan has a wide range bath products on the market. You'll be able to experience amazing affects of a hot spring  your own bath tub!
One of the most popular bath items is Rotenyumeguri bath salts Rotenyumeguri bath salts. Rotenyumeguri bath salts can relieve various issues such as fatigue, stiffness, bodily acne and breakouts, aches, sprains, and pains. They come in 4 aromas, mountain flower, green forest, serene peak, and an aroma perfect for spring, sakura!
---
Supplement Your Skincare Regimen
Do you have stress and\or anxiety due to coronavirus?
Is the stress and anxiety causing acne breakouts?
Has more time at home made you more conscious of your blemishes?
If any of this applies to you, it's the perfect opportunity to add some extra steps to your face regimen, like a face mask! Let's take a look some mask options to supplement your bath experience.
Power Mask – Mask of Magnanimity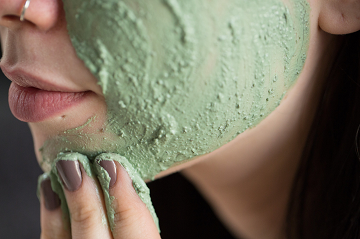 Also known as the power mask, Mask of Magnanimity is an exhilarating mint face and body mask containing a soft natural scrub. It can help relieve stress, anxiety, and breakouts!
Its smooth texture is easy to spread onto the skin and can be used in the shower or bath. It's formulated with effective ingredients that promote healthy skin such as honey and kaolin clay. Moreover, Mask of Magnanimity is perfect for getting rid of excess sebum and dead skin cells! It contains a red bean scrub that removes dead skin cells without over exfoliating the skin. What's more, after rinsing, your skin will feel super soft and moisturized thanks to amazing affects of honey.
Tansan Kakumei Carbonic Acid Mask
Synpase's Tansan Kakumei Carbonic Acid Mask is an innovative approach to fighting acne. Its groundbreaking formula contains quercetin (a plant pigment) which is a natural skin barrier, and extra strength carbonic acid. You'll feel the effects after using it just once!
Because of the coronavirus many of us are unable to get outdoors. If you haven't been keeping up with your exercise routine indoors instead, this may have negatively affected your blood circulation, and as a result, your skin. According to Synapse's researchers, carbonic acid promotes blood circulation which leads to various beautifying results, such as more hydrated, bright, and beautiful skin! It's the perfect way to target breakouts caused by coronavirus stress and anxiety!
Interestingly enough, it comes as a powder. Take advantage of the extra time at home and try this powder mask by adding it to water and submerging your face in the water!  You're sure to feel so refreshed and invigorated that you'll want to do it again!
Buy Kakumei Carbonic Acid Mask products here!
Transino Whitening Facial Mask EX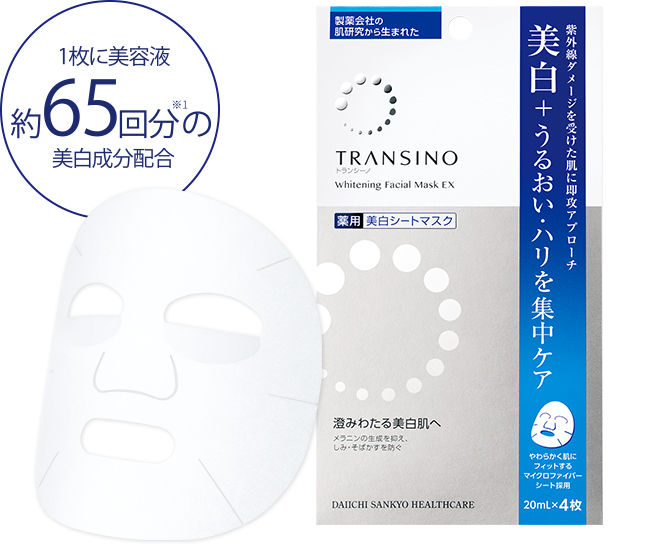 Are blemishes and dark spots more of a concern for you? Try whitening masks. One customer favorite is Daiichi Sankyo Healthcare's Transino Whitening Facial Mask EX . This mask moisturizes, protects the skin barrier, and targets inflammation and sun damage. It's formulated with tranexamic acid and Daiichi Sankyo's special ingredient, "seracute". Tranexamic acid inhibits melanin production in the skin yielding brighter skin. Seracute protects the skin barrier helping to promote and maintain firm skin.
Skin whitening/brightening products can make our skin sensitive to the sun. So why not spend your time out of the sun getting rid of those unwanted dark spots and blemishes? Plus, Transino Whitening Facial Mask EX is gentle on the skin. The formula is mild, fragrance and pigment free and allergy tested. It's a great self care option.
Check out the Transino range here!
---
Give Yourself a Massage
After a relaxing bath, why not end with a massage?
As many of you know, stress can accumulate in the body thereby delaying circulation and causing discomfort. If you are experiencing cold hands and feet, and/or physical discomfort due to stress and/or anxiety, a massage may be exactly what you need.
When thinking of massages, most of us envision going to a masseuse. However, massages can also easily be done ourselves in the comfort of our own home!
Ayura Bicassa Massage Plate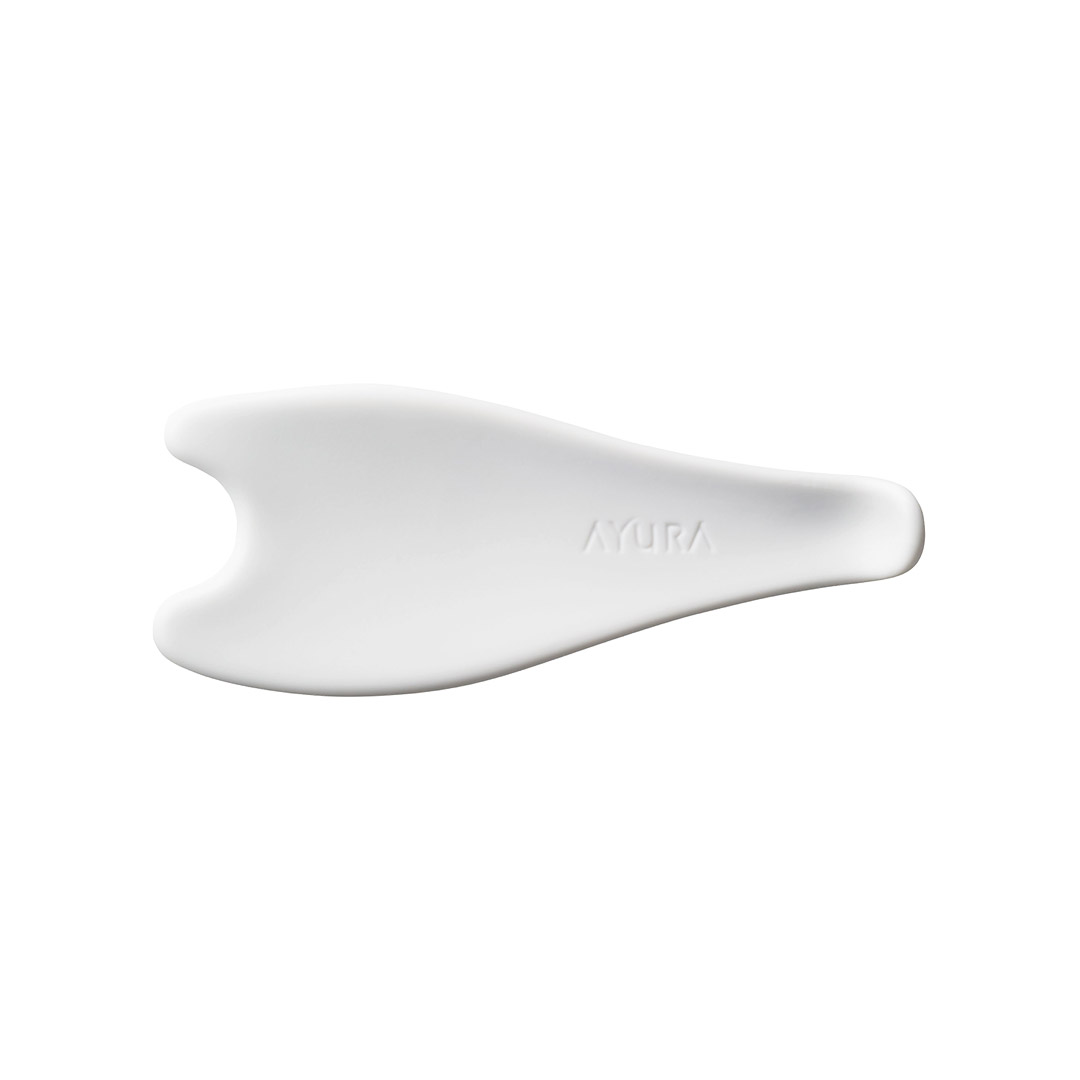 One popular massage method in Japan that can be safely done yourself is the cassa massage or the Chinese gua sha massage. Cassa uses natural stone and/or porcelain plates to enhance blood circulation through strategically massaging the lower region of the body.
The Ayura Porcelain Massage Plate is one of the best items on the market for an effective cassa massage. Ayura refers to their massage techniques as "bicassa", which adds  "bi" meaning beauty in Japanese. As blood flow is so important for the maintenance of healthy scalp, hair, skin and general physical wellbeing, it is no wonder why Ayura chose to add beauty to the term!
Their premium porcelain plate is specially crafted in an Ishikawan furnace. While Ayura could have chosen anywhere in Japan to manufacturer their bicassa plates, they specifically chose Ishikawa because it is notable for its high quality pottery.
Ayura massage guide recommends using it on lower body areas such as under the knees, legs, and feet. This is because  delays in circulation easily occur in the lower region of the body. They also advise pairing Ayura Bicassa Body Serum with the Ayura Porcelain Plate to moisturize and beautify your skin for an enhanced your massage experience.
Want to try a bicassa massage at home during coronavirus lockdown? See how to do a Bicassa massage in the video below!