The Best Japanese Diet Teas for Weight Loss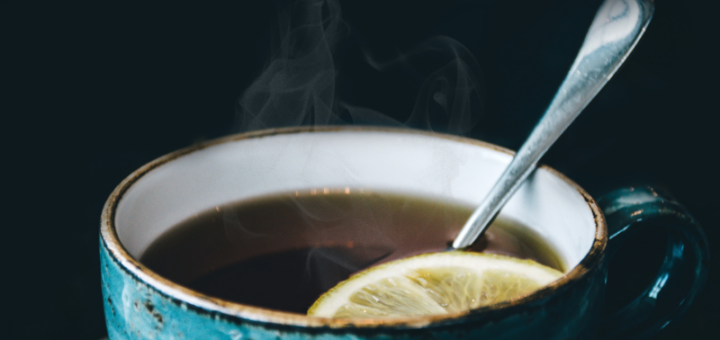 Teas have been a part of herbal and traditional medicine for hundreds of years, and a wide range of studies are finding some positive results when studying different types of for their effects on weight, blood sugar, metabolism, and more. Japanese diet tea is some of the best and most trusted in the world.
In fact, traditional herbal medicine is a go-to for many people in Japan. So, if you're curious about the old and new thinking on tea as an accompaniment to your weight loss journey, we'd recommend looking into Japanese diet teas. They're popular with our customers, and for good reason! They can easily fit into any diet plan, and they're made to Japan's strict quality and safety standards. In other words, no hidden ingredients, environmental toxins, or questionable supply chains that you might find in even "natural" products from other countries.
Diet teas are so popular in Japan that many weight lot supplements have a tea to accompany them. So, if you like Calorie Limit, Nakatta Koto ni, or Orihiro Night Diet, check out the tea in these lines!
---
Metabome Tea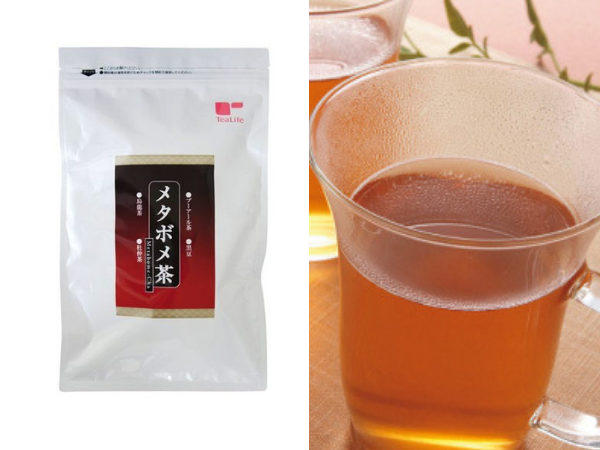 Metabome Tea from TeaLife comes with simple packaging but contains some interesting ingredients that have been studied for weight loss. It contains tochu tea, pu'erh tea, black bean extract, and oolong tea, all of which have shown promising results in the lab not only for weight loss but other symptoms of lifestyle diseases like poor circulation, blood sugar problems, and more. These teas also provide plenty of vitamins and minerals. These are important to supplement as you diet in order to prevent food cravings.
This tea is particularly recommended by the manufacturer as ideal for men who tend to overeat, and they claim it has an appetite-suppressing effect as well. Even though it's only available online through TeaLife in Japan, over 3 million units have been sold since it was launched, which gives you a sense of its popularity!
---
Fancl Calorie Limit Tea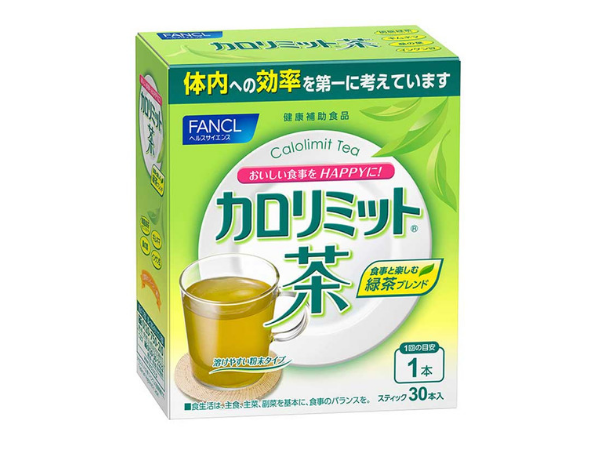 Fancl's Calorie Limit is a diet supplement from health and beauty leader, Fancl, and enjoys some of the best brand recognition in Japan. In fact, you can actually find this Japanese diet tea bottled in convenience stores around Japan. If you've found yourself a little hesitant to try a diet tea, especially ordering from overseas, we recommend this one from the trusted brand Fancl.
Designed to help block some of the calories you eat, this is a really easy addition to any diet. Simply drink a cup of this tea with your meal and enjoy a "calorie limit". It contains many of the same ingredients as the popular Calorie Limit tablet-type supplement including gymnema sylvestre extract, which can help reduce sugar craving and sugar intake, mulberry leaf, which is said to prevent blood sugar spikes, oolong tea, which has been researched for fat loss, and kidney bean extract, which can serve as a carb blocker.
---
Nakatta Koto Ni! Tea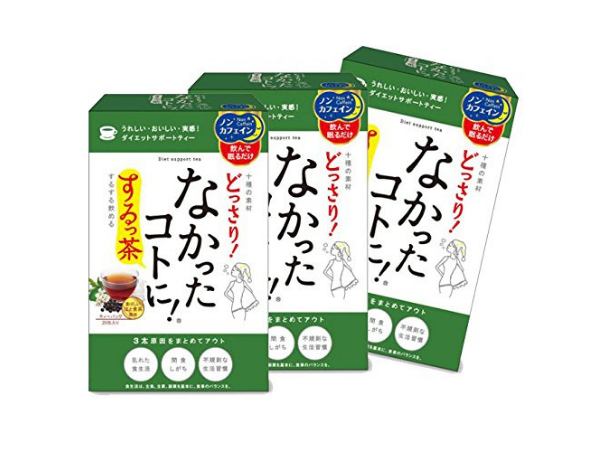 Nakatta Koto Ni!("like it never happened") is another popular diet supplement in Japan that comes in both tea and tablet form. The tea version has a very interesting blend that includes some more rare types of tea, including candlebush, coix seed, black bean, senna, corn, corn silk, fish mint, cassia nomame, jiaogulan, loquat, and wolfberry.
The flavor is designed to be easy to drink, and is similar to popular barley tea. This tea is recommended by the makers to help those who tend to snack or have an unbalanced diet. A lot of reviewers also give this tea good reviews for its gentle laxative effect, too. You can check out the tablet form of Nakatta Koto Ni! here.
More Graphico Nakatta Koto Ni! products
---
Orihiro Night Diet Tea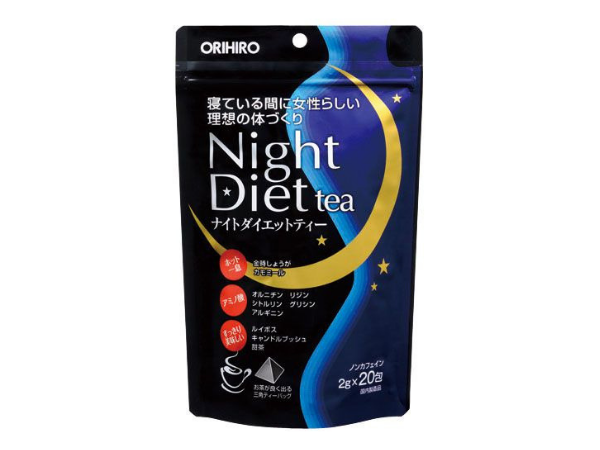 Orihiro Night Diet Tea is our best-selling diet tea on Wonect. Rather than being calorie and carb blocking, Orihiro Night Diet Tea is designed to help you lose weight through balancing digestive bacteria with a range of pre- and probiotics like oligosaccharides and a range of lactobacillus strains. It has a caffeine rooibos tea base, and includes candle bush tea, which has a detoxifying effect. Camomile tea and glycine help promote relaxation and sleep, making it idea for bedtime. This tea may have a mild laxative effect due to being formulated with malitol, so it can also help if you have digestive issues during dieting.
---
Yamamoto Kampo Fat Flow Tea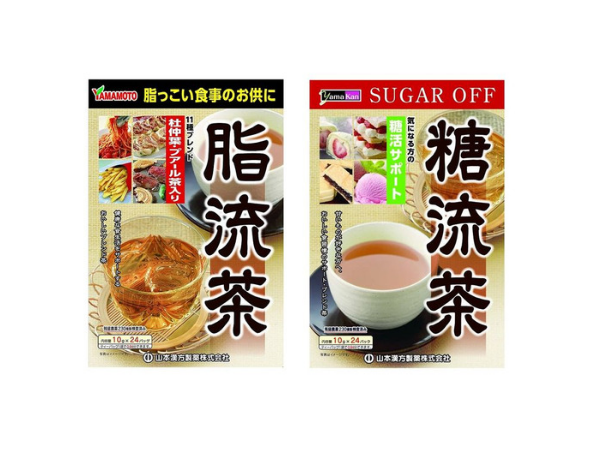 The Fat Flow, Sugar Flow, and Salt Flow Japanese diet teas are based around herbal Japanese medicine, or "kampo". Yamamoto Kampo is one of the best known kampo-based drugstore brands in Japan, and also makes Japan's bestselling green juice.
This series includes three types of herbal teas blended to combat fat, blood sugar spikes, and salt retention. The Fat Flow Tea is the most popular amongst our customers. It contains a blend of tochu tea, cassia seed tea, barley, brown rice, oolong tea, pu'er tea, mulberry leaf tea, licorice, green tea extract, and kelp. Reviewers say the blend tastes delicious, so it's easy to make a habit of.
If you're are more of a sweets person, or are concerned about carbs, try the Sugar Flow type! The Salt Flow type is great for reducing bloating or weight retention while dieting, too.
---
Graphico Hot Ginger (Atsui de Shouga)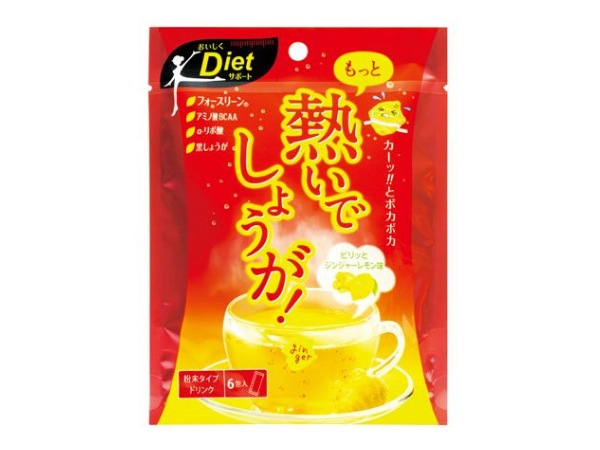 The body works hard to lower its temperature when it's warm, which is why many Japanese diet teas are based around heating the body to raise the metabolism and promote sweating. Graphico Hot Ginger contains capsicum and ginger to help raise the body temperature, while ForsLean® (coleus forskohlii) extract and black ginger work as metabolic boosters for weight loss. This is a relaxing, sweet drink that's ideal for the cooler months.
---
Want to know more about dieting the Japanese way?
If you're interested in Japanese diet teas or any other healthy and beauty product from Japan, come visit us at Wonect! We sell a huge range of diet, beauty, and health products worldwide from our headquarters in Kyoto, Japan at Wonect.com! And if you're more the supplement type, check out our roundup here: