Skincare for Busy People Part I: SANA Soy Milk Isoflavone Moist Sheet Mask
Hi guys, how are you doing recently? My skin has finally calmed down, thank goodness. Until now I haven't had much of an issue with dry skin, but when I consulted my dermatologist about my recent problems I was told that it was due a lack of moisture. As I suspected! Of course, stress and other factors can cause skin problems, but whatever your skin type it's certainly important to keep it properly moisturised. One popular method is face masks, and today, I'll be introducing the Soy Milk Isoflavone Moist Sheet Mask.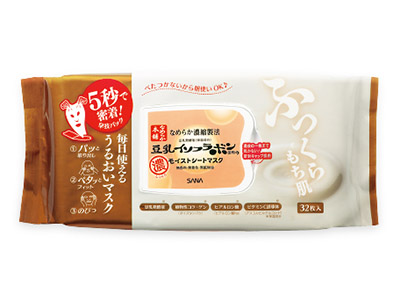 The Soy Milk Isoflavone Moist Sheet Mask is a little bit unusual. Take a look at the left side of the package. There's something of an odd picture, like a distorted face. One of the interesting things about this sheet mask is that you can put it on as soon as you take it out of the packet, without struggling to unfold it. That's pretty handy, and you wonder why someone didn't come up with it before.
So, let's take a look in detail!
Key features of Soy Milk Isoflavone Moist Sheet Mask
1. You can take a mask out of the packet and put it on your face in under 5 seconds, which is great for people who find sheet masks a bit annoying to use.
2. The mask can be stretched up to 180% to fit your face. It also adheres well so it's easy to dry your hair or change your clothes with the mask on.
3. It's easy to take it out of the pack without touching the other masks to preserve hygiene.
4. You can close the package so it's air-tight to prevent the remaining masks from drying out.
5. The sheet masks are full of skincare ingredients without feeling sticky on your skin. Each mask contains
fermented soy beans which contain isoflavones
plant-based collagen
hyaluronic acid
vitamin C.
These help to maintain your skin's natural moisture and elasticity.
6. The packet contains 32 masks and 304ml of rich moisturising liquid.
7. Free of artificial colorants and scents; free of mineral oils.
(image via nameraka.jp)
---
Soy Milk Isoflavone Moist Sheet Masks are really handy!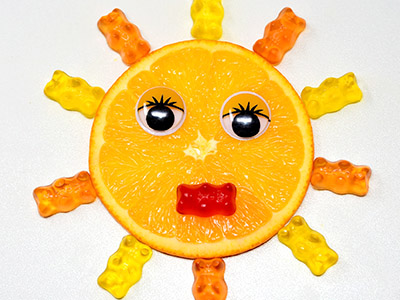 Although face masks aren't that complicated to use, sometimes the thought of unfolding and stretching them out while the liquid drips everywhere can really put you off. Also while you're fiddling around with the masks after washing your face, your skin may be drying out (/ω\)
So these sheet masks are really handy for people who are busy or just a bit lazy (who me!?) Join me next time when I'll introduce another time-saving skincare product!
If you missed our previous articles about the Japanese skincare steps, we looked at three different brands, and see what they offer for us! We talked about FANCL, Sekkisei and MINON~
---