Effective Japanese Skincare and Makeup Part 3: MINON
The final part in our series about make-up application is MINON Amino Moist. This range is designed to care for sensitive or dry skin, with the aim of revitalising the skin for a more beautiful bare face. For the best results, we should apply these products in the correct order. An important point is to apply the gel pack at the end of your skincare routine. The pack creates a veil over the skin, preventing moisture loss.
We can break up the skincare routine into three main steps.
MINON Amino Moist Basic steps
1: Cleansing Make-up remover -> Facewash
2: Brightening Moisturising toner (Lotion) -> Whitening lotion
3: Skin Protection Mask -> Milky lotion -> Moisturising cream -> Gel pack -> UV care
So let's take a look at the products in more detail.
---
STEP 1 Cleansing
1. Make-up remover (evening use only)
Moist Milky Cleansing (100g) is a gentle cream-type cleanser that effectively removes make-up from pores and is easy to rinse off.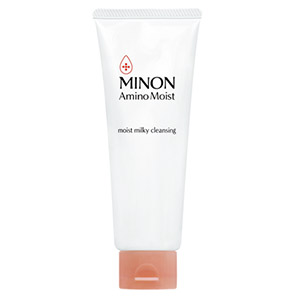 2. Facewash (morning and evening use)
Gentle Wash Whip (150ml/refill 130ml) is a gentle moisturising facewash which uses plant-based amino acids and protects delicate skin's natural barrier.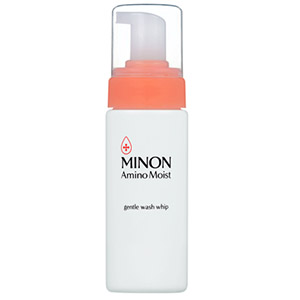 Clear Wash Powder (35g) is a special care enzyme facewash powder designed for use 1-2 times per week morning or evening. It targets excess keratin which is a cause of dryness and hardness, and prepares the skin for make-up.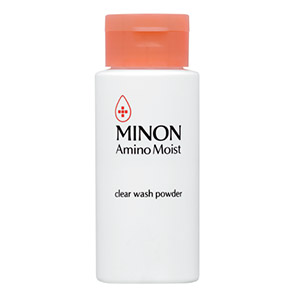 ☆TIP: When washing your face, starting from the areas that tend to get oily (forehead -> chin -> cheeks -> nose) helps to retain moisture balance in the skin. It's also important to carefully wash away facewash around the edges of the face near the hairline. Avoid rubbing your skin hard or using very hot water.
STEP 2 Brightening
3. Moisturising toner (lotion)
Note: Usually in Japan this kind of product is called keshousui (toner) but MINON refers to it as lotion.
Moist Charge Lotion I (150ml/refill 130ml) is a smooth non-sticky lotion for a long-lasting soft feeling.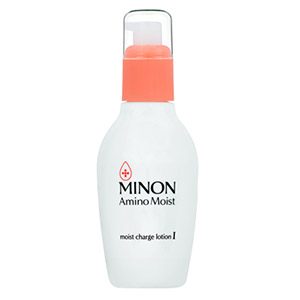 Moist Charge Lotion II (150ml/refill 130ml) is a rich lotion for deeply-moisturised skin.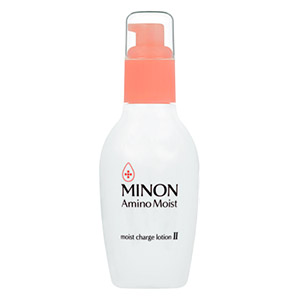 4. Whitening lotion
Mild Whitening (quasi-drug, 30g) is a moisturising lotion that protects against skin redness and irritation while also regulating melanin for a brightening effect.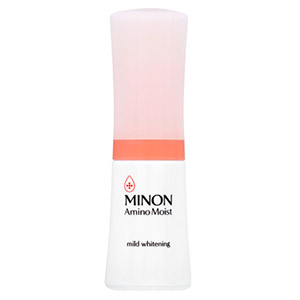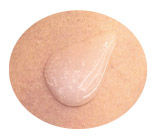 Amino-Full Shower (50g/150g) is a mist-type toning lotion that's convenient to use at any time for protection against dry skin. Used before other lotions or moisturising masks, it helps them to absorb into the skin. It can be sprayed over make-up as well throughout the day.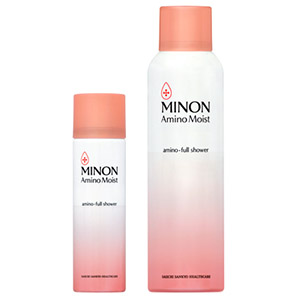 STEP 3 Skin Protection
5. Mask (recommended for use 1-2 times a week)
Moisturising Sheet Mask (quasi-drug, 22ml×4 sheets) are soaked in moisturising gel for super-soft skin. The gel adheres well to the mask and skin to avoid dripping.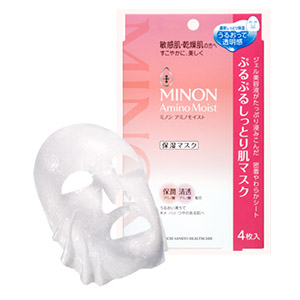 Whitening Milk Mask (quasi-drug, 20ml×4 sheets) provides skin-brightening care while preventing redness and skin irritation. These sheet masks are full of thick milky lotion to soften and brighten the skin.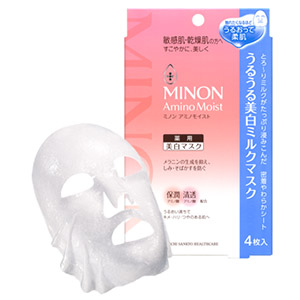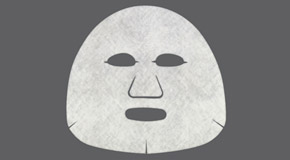 6. Milky lotion (morning and evening use)
Moist Charge Milk (100g) spreads like silk over the skin for a soft, fully-moisturised feeling.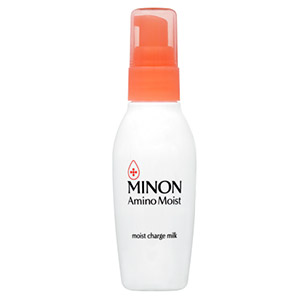 7. Moisturising cream
Moist Barrier Cream (35g) has strong moisturising power to lessen the appearance of small wrinkles caused by dry skin. It helps to maintain natural oils in the skin that can be lost through aging and gives a natural dewy look.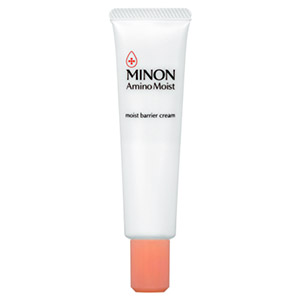 8. Moisturising gel pack
Moist Gel Pack (60g) locks in moisture at the end of your skincare routine with a simple swipe over the skin. No need to massage in or rinse off.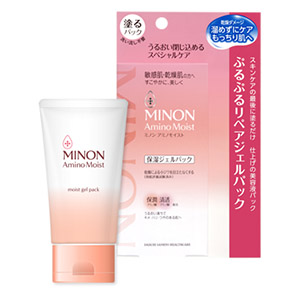 9. UV base
Bright Up Base UV (25g, SPF47, PA+++) is a non-chemical sunscreen that also acts as a colour-correcting make-up base.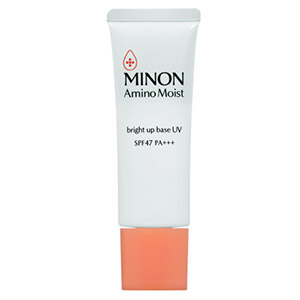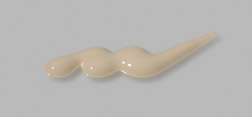 ---
As I said at the start, most of these products are quite simple in their design compared to other brands. They're meant to be more gentle too, so for those with sensitive skin, they're definitely worth a try. There's a convenient trial pack available: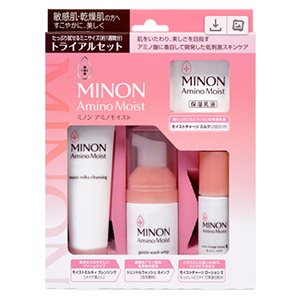 It contains Moist Milky Cleansing (20g), Gentle Wash Whip (25ml), Moist Charge Lotion II (20ml) and Moist Charge Milk (0.5g×2).
(info via daiichisankyo-hc.co.jp)
---
Phew!! That was quite long, wasn't it?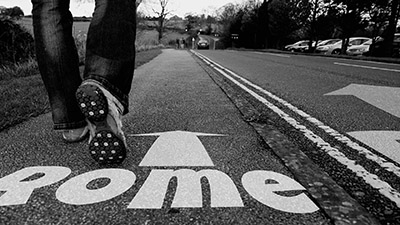 Although generally the order of cleansing -> toning -> cream doesn't change much, recently a lot of products have rather long names.
Of course, the manufacturers are trying to show how many effects their products have which is great, but it can get confusing! Well, as they say, Rome wasn't built in a day, and your skin requires constant attention too, so no wonder things can get confusing.
Finally, thanks so much to those of you that read to the end! If you are interested in this article, then you will like to see the first two parts too, where we covered the preservative-free FANCL and the whitening brand SEKKISEI!
---