Effective Japanese Skincare and Makeup Part 1: FANCL
As I mentioned recently in the article about Suqqu, even if you're using high-quality make-up, if you don't put it on the right way you won't see the best results. In recent years there are so many make-up products coming out with different ways to apply them, and similar products can have very different names depending on the brand.
To cut through some of the confusion, I'd like to introduce various products from 3 popular brands. I'll explain how to apply them and the recommended order to use the products in.
Sooo… the article is going to be pretty long. I'll split it into 3 parts, so please read until the end!
First of all I'm going to look at FANCL, one of the most popular skin care brands in Japan! I'm going by the company's recommended order for applying the products. The information can be found at fancl.co.jp.
FANCL
The basic skincare routine is from left to right.
Cleanser (make-up removal) -> Facewash -> Toner -> Essence -> Mask -> Milky lotion -> Cream -> Skincare base -> Foundation -> Finishing powder
The items in pink are for both morning and evening use.
When I put on make-up, the thing I get most confused about is when to use the "essence". Depending on the company, it can be after washing your face or before the lotion or something else. FANCL says to use it after the toner ("keshousui" or "keshoueki" in Japanese).
---
1. Makeup Removal (Night Care)
Popular for several years now, FANCL's Mild Cleansing Oil (120ml) removes even stubborn make-up as well as dead skin cells that can clog pores. It prevents the skin from drying out and stops small wrinkles from standing out. It's fine to use on eyelash extensions and with wet hands.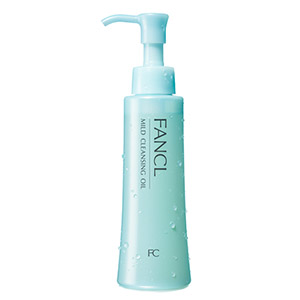 The Mild Cleansing Gel (120g) is full of moisturising ingredients and effectively cleanses make-up and dirt down to the pores. The thick gel can be massaged into the face to leave your skin soft and bright. Recommended for those who wear light make-up.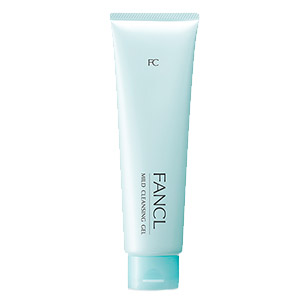 The BC Cleansing Oil (120ml) quickly removes make-up while helping the skin to retain its natural moisture. Its firm and bouncy texture allows you to massage the oil into your face without putting any strain on your skin. For clear and youthful skin.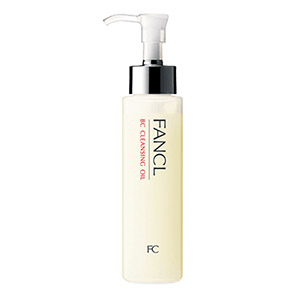 ---
2. Facewash (Day/Night Care)
Facial Washing Powder (50g) forms a thick cream which protects natural moisture in the skin while removing grease, dirt and dead keratin. It prevents small wrinkles from standing out due to dryness.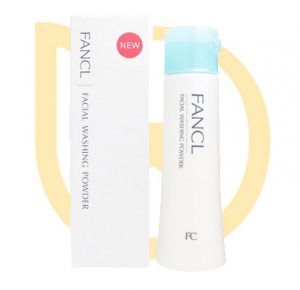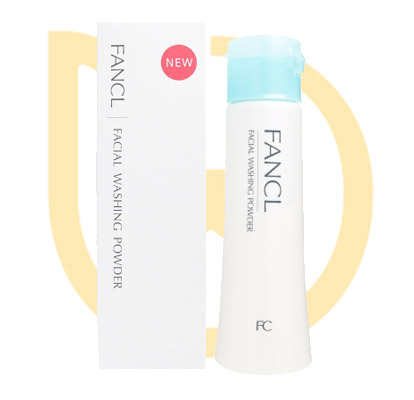 Aging Care Washing Cream (90g) is a cream-type facewash which quickly whips up into a soft foam. It uses fruit enzyme extracts to remove dirt and dead keratin, while leaving the skin moist and clear. It also improves makeup application.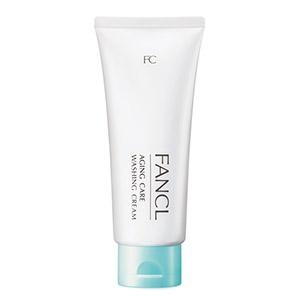 BC Facial Washing Cream (90g) is a cream type cleanser that cleanses while providing anti-aging care. This product is known for its special formula for removal of dead skin cells. Your skin will retain its moisture, thus leaving you a bright skin.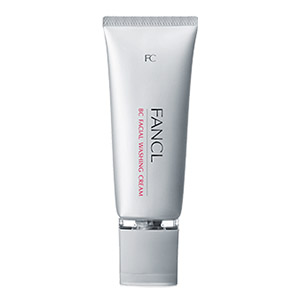 Skin Renewal Pack (40g) exfoliates the skin in a gentle manner to remove dead skin cells. Roughness and dullness when you use this after cleansing. It therefore helps to create a moist skin with clarity, allowing it to absorb toners better.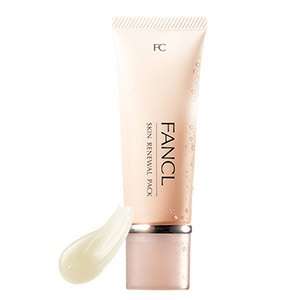 BC Intensive Skin Booster is a booster beauty lotion that will improve serious cases of dry skin without resilience within a month. The vitamin C derivative APPS has an excellent penetration with skin, thus bringing back the bounce back into the skin.
---
3. Toners (Day/Night Care)
Active Conditioning EX Lotion I/II (30ml) has Lotion I as Fresh, which is recommended for oily skin, and II for Moist, recommended for normal, combination and dry skins. These are formulated with unique collagen which penetrate the skin easily, and also contains active ceramide to grow a beautiful skin layer. So, these ingredients allow the toners to bring out the vitality of a moist, plumpy skin, especially if you are concerned about the signs of aging.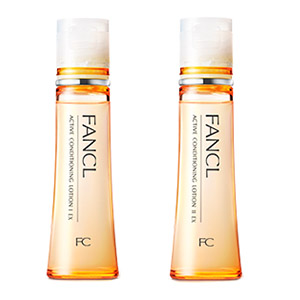 Whitening Lotion I/II (30ml) also comes in I and II, the former recommended for oily skin, and the later recommended for normal combination and dry skins. It controls the production of malenin to lead to a clear, white skin. The permeation of whitening (active vitamin C) and beauty ingredients, prevents melanin from settling, thus bringing out the natural white of the skin.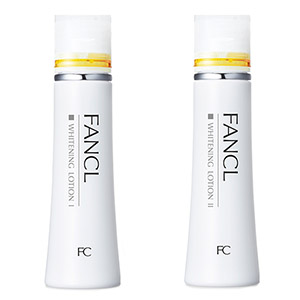 ---
4. Essences (Day/Night Care)
Whitening Essence (18ml quasi-drug) is a medicated whitening lotion known for its quick acting. Not only is this product absorbed well by the the skin, the combination of effective whitening ingredient (active vitamin C) and beauty ingredients vitamin C and vitamin E complexes will help achieve skin clarity.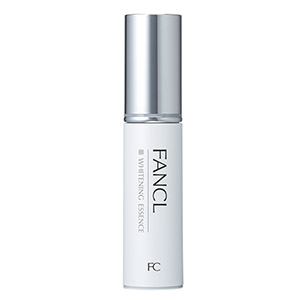 BC Beauty Concentrate (18ml) is FANCL's pinnacle of anti-aging lotion. It is contains a high amount of rose rich placenta, which encourages the growth of new collagen to replace the old ones. Therefore resolves troubled skin concerns and creates beautiful, resilient skin.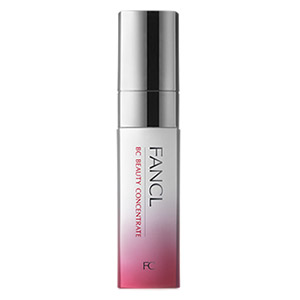 BC Eye Essence (8g) is a partly-creamy lotion that concentrates on aging signs that appear easily around the eye area. It lifts the surface while supporting plumpness from within, which brings out the bouncy skin.
---
5. Mask (Day/Night Care)
Whitening Mask (21ml x 6 pieces, quasi drug) focuses on lifting the face line with its lotion-soaked masks. It also contains medicated whitening ingredients to provide a speedy whitening effect. Recommended for use on days when you are exposed to lots of sun, or on days when you are facing a dull skin.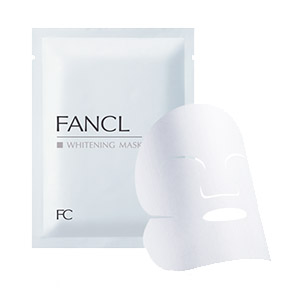 Moist & Lift Mask (M & L sized masks, 28ml) focuses on the lifting up skin with its lotion. Not only does it define the face line, it also places onto the face well which allows beauty ingredients to be absorbed. Through this, the lifting effect is kept. The result is skin with bounce and moisture.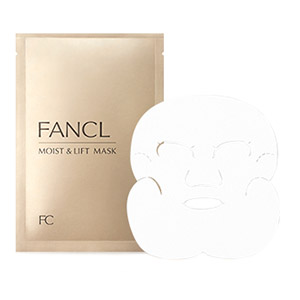 Moisturising Mask (18ml) targets the "hidden dryness" deep in the skin layers, which is the cause for many skin troubles. This moisturising sheet mask is able to keep the "moisture cycle" in check, thus bringing out the skin ability to retain moisture. This is the mask for quick, concentrated moisturising.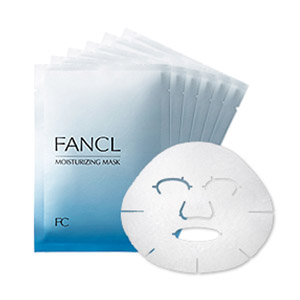 ---
6. Emulsion (Day/Night Care)
Just like the previous version, the Active Conditioning Emulsion EX I/II (30ml) has two types, I for oily skin, and II for normal, combination and dry skins. It has the same formulation of collagen and ceramide of skin penetration and beauty support. This emulsion covers the skin with a thick veil, allowing the skin to retain moisturising and beautifying ingredients.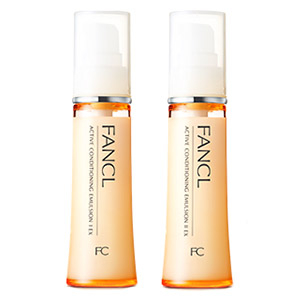 Similarly, Whitening Emulsion I/II (30ml) has I for oily skin, and II for normal, combination and dry skins. Moist and soft to the texture, this emulsion helps skin to retain the whitening ingredient (active vitamin C) it provides. This also helps to achieve clear skin by controlling the production of melanin.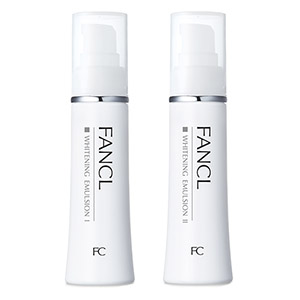 BC Emulsion (30ml) is an anti-aging emulsion that retains "superb soft oil" in the skin which it provides. It is formulated with 2 types of oil that is similar to sebum, so it absorbs well without any sticky feeling. It also stays on for a long period of time, providing skin resilience on the inside, and soft hair on the outside.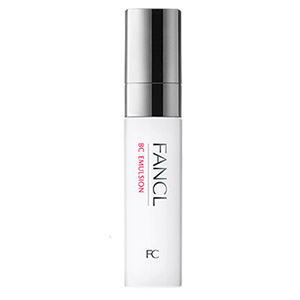 ---
7. Cream (Day/Night Care)
Moist Up Cream (18g) is a highly moisturising cream that uses the shea's butter to seal in the moisture in skin for a long period of time, while replenishing moisture with ceramide and oil content. This brings out the natural barrier of the skin for a moist and soft skin.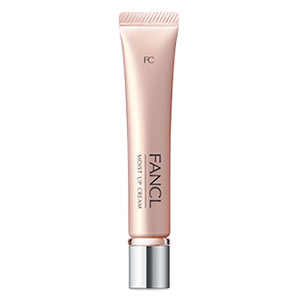 BC Night Intensive Cream (20g) is a beauty night cream that features both moisturising and brightening effects. The beauty ingredients work during the night to give you a moist and shiny skin in the morning.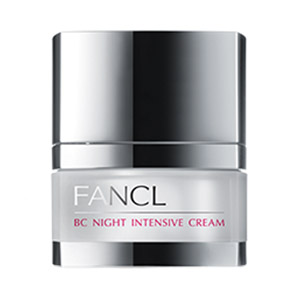 ---
8. Skincare Base (Day Care)
Skincare Base Bright Up UV (24ml, SPF35, PA+++) is a colour-controlling base make-up that also acts as a foundation. Full of moisturising ingredients and with a smooth liquid texture, it feels comfortable and caring to the skin. Resistant against sweat and sebum, it stays on all day to give you a long-lasting clear, even complexion.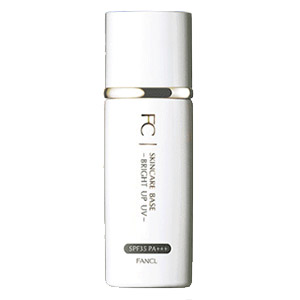 Skincare Base Moisture (18g, SPF25, PA+++) gives you softer, glossy skin from the moment it's applied. It evens and brightens skin tone like a foundation, while gently moisturising for smoother skin all day long. With 84% moisturising ingredients.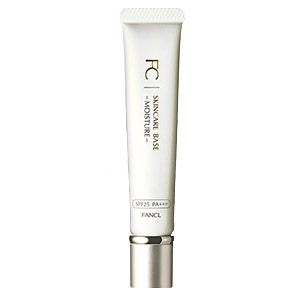 Color Control Base (15g, SPF13, PA++) has a light green tone to regulate colour while effectively covering up redness and blemishes. It can be used on the whole face or just on parts that bother you.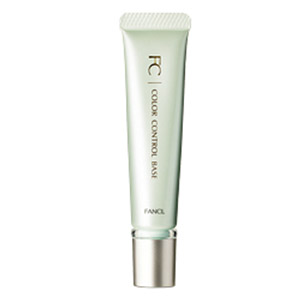 ---
9. Foundation (Day Care)
Cream Foundation Moisture (18g, SPF25, PA++) spreads like silk over the skin, staying on all day for a glossy, smooth complexion that looks as though you've just put it on. The graph below shows the tones available, from light to dark (left to right) and pink to yellow undertones (top to bottom)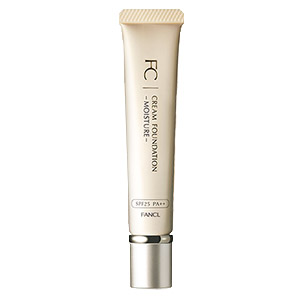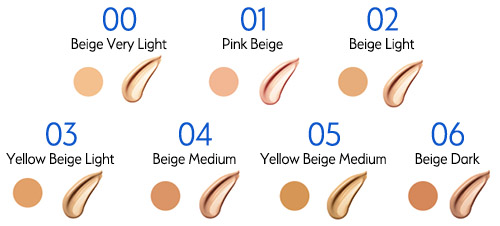 Creamy Pact Foundation Excellent Rich (SPF25, PA++, refill) is a creamy compact that applies smoothly and covers up a host of skin imperfections. With one swipe it gives skin a smoother and brighter appearance. Full of moisturising ingredients to target dry skin and wrinkles. It includes an applicator puff.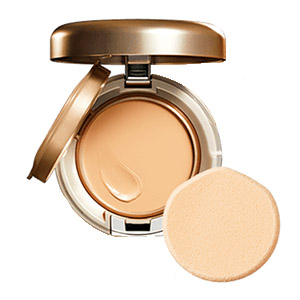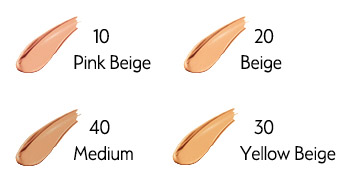 Creamy Pact Foundation Case (diameter 7cm, thickness 2.5cm) is a mirror case that can be used as a set with the Creamy Pact Foundation refill. It keeps the foundation moist and smooth.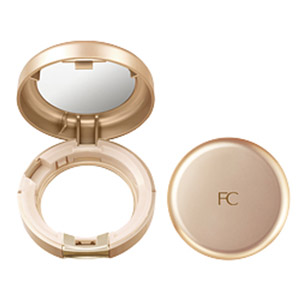 ---
10. Finishing Powder (Day Care)
Finish Powder (refill, 20g, includes puff) contains micro-pearls with diamond-like clarity and gloss to give your skin a smooth and bright finish. It absorbs excess oil on the skin and blends naturally with your skin colour.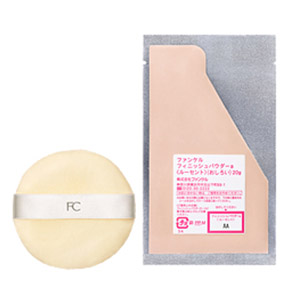 Finish Powder Excellent Rich (refill, 20g, includes puff, one shade only) is a purple-tinted powder that acts against sallowness that can come with age by covering yellow tones in the skin. It gives a healthy-looking clarity and gloss that lasts all day.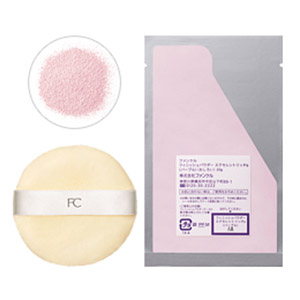 Finish Powder Case (diameter 8.6cm, thickness 4.3cm, includes inner mesh) is a case for the Finish Powder with a stylish design that allows you to easily use the powder up to the end. Thanks to the mesh inside, it's easy to take the powder out evenly on the puff.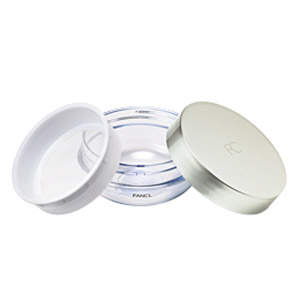 ---
Does FANCL have a fit in your skincare routine?
I've tried to give an overview of the most important FANCL products in the order the company recommends to use them. Most people who've tried their cleansing oil never go back, but amongst the other products that I've described I'd recommend the Color Control Base.
My daughter and I tend to get some redness on our skin. Using the Color Control Base, our skin looks even and less irritated. If you also suffer from redness, why not give it a go?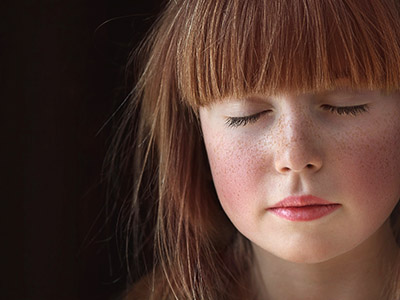 Next time in Part 2, I'm going to be looking in detail at Sekkisei. As I'm sure you know, they have a lot of skin-brightening products. If that's your thing, please join me next time!
---