How Good is Ichiran Instant Ramen?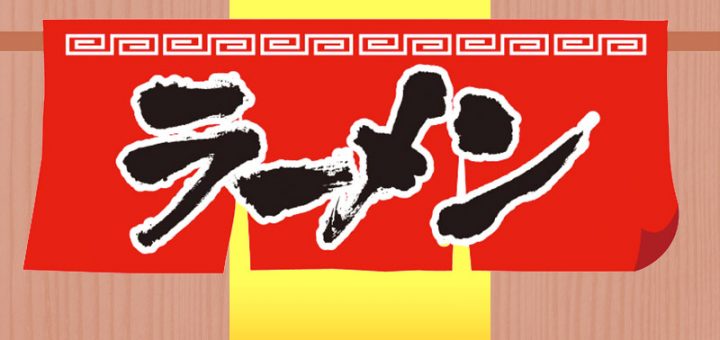 Did you read my previous article about Ichiran Ramen? As mentioned last time, I'm going to review the Ichiran instant ramen today.
So, let's try making the ramen according to the instructions on the packet… Once again my husband is acting as my assistant!
How to make Ichiran instant ra
men – in theory

and

in practice

!

You will need:
– 1 pack of Ichiran instant ramen noodles with special red sauce powder
– A saucepan
– A large bowl
– Toppings of your choice e.g. spring onion, pork slices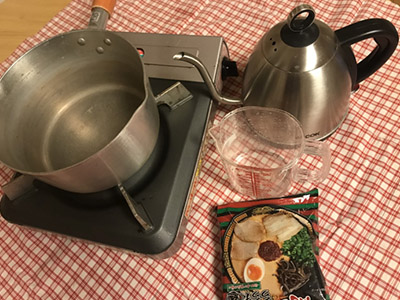 Since I wanted to check the flavour of the ramen itself, this time I didn't use any toppings.
Let's start! Step 1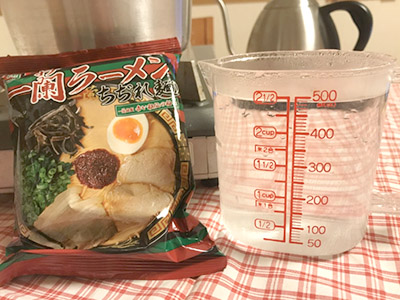 Fill the saucepan with about 500ml of water and bring to the boil. Put the noodles in and heat over a medium flame.
Cooking time:
For very hard noodles: Your preference
For hard noodles: 2.5 minutes
Standard: 3 minutes
For soft noodles: 3.5 minutes
For very soft noodles: Your preference
My husband and I like soft noodles so we boiled them for about 4 minutes. For softer noodles, the soup seems to sink into the noodles to make them more flavourful.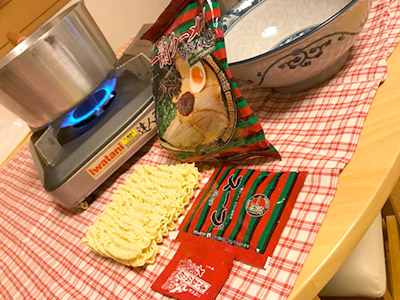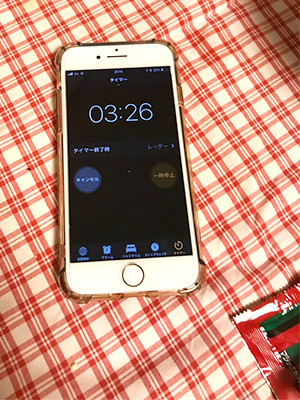 We set the timer for 3.5 minutes, but we were late setting it, so the noodles were boiled for about 4 minutes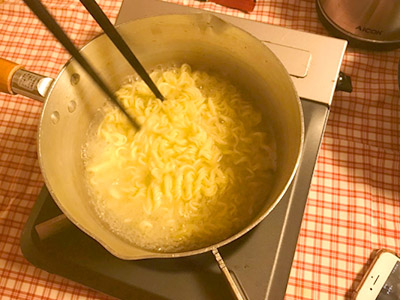 Step 2
Once the noodles have separated, lower the heat, add the soup powder and the red sauce powder and mix well.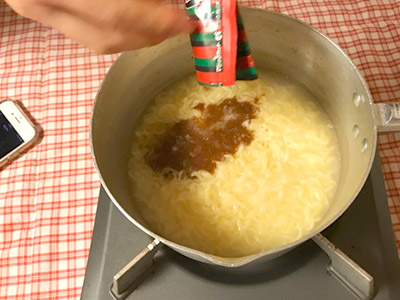 TIP: While you're boiling the noodles, you can pour hot water into the bowl. Then right before you transfer the noodles, pour away the hot water and replace with the soup. Then your soup won't get cold as quickly.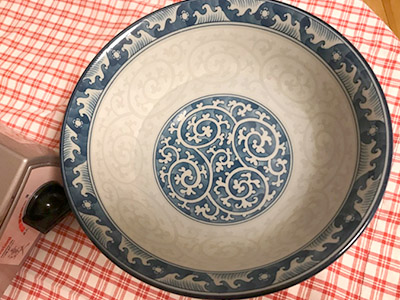 Step 3
Transfer the noodles and soup into the bowl, then add the dry red spice powder. The powder is very spicy, so you should adjust the amount to your taste:
Half spiciness: a pinch or two
Normal spiciness: 1/2 the packet
Very spicy: the whole packet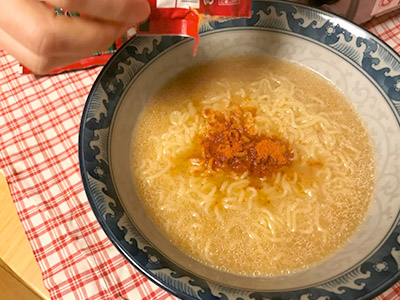 My husband likes spicy food, so he used the whole packet. I tried his ramen and I thought it was quite spicy. He didn't think it was particularly strong at first, but it seems like the powder sank to the bottom of the soup, because in the end he said it was pretty spicy. But it wasn't too hot to eat, so if you like spicy food it's probably fine. The powder isn't just spicy, it also adds some savoury flavour, so if you don't use any then your ramen might not be all that tasty.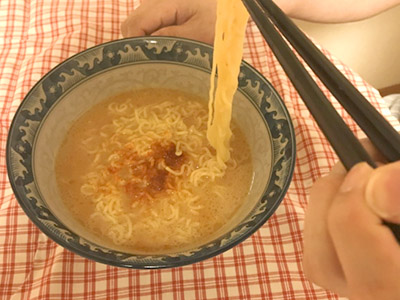 Hmmm… it's kind of plain… If you like, you can add spring onion, pork slices, seaweed or other toppings of your choice to make it more tasty.
Our opinions on Ichiran Instant Ramen
I think that the taste was pretty similar to the ramen we had in the Ichiran restaurant. Since I'd already tried the noodles in the restaurant, I wasn't worried about trying these, and I thought they were good. As I said before, I think soft noodles are more flavourful. Even without toppings they were tasty.
As expected the portion was a bit smaller than in the restaurant. If you're eating at home, you can pour the leftover soup over rice and heat it in the microwave, and I think that would also be pretty tasty. I wanted to try that, but my husband drank up all the soup before I got the chance. Here are my husband's thoughts: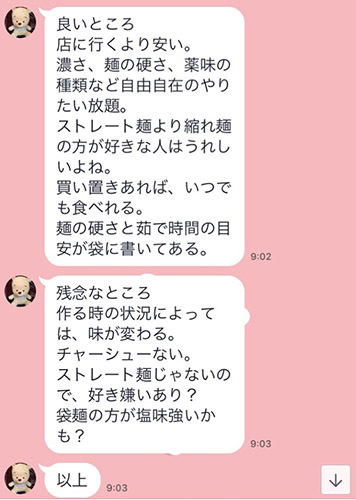 Good points:
It's cheaper than going to the restaurant. We have control over the thickness and the stiffness of the noodles, and the herbal taste. It's a preference for anyone who prefers curly noodles over straight ones. Buy and stock it up so you can eat them at anytime. The package also shows how long you'd need to boil in order to get your favourite noodle stiffness.
Bad points:
Taste would differ depending on the situation of how you make the ramen. There is also no meat. Possible to dislike if you are into straight noodles? The insatnt noodles might also be more saltish in taste.
The final verdict on Ichiran Instant Ramen
This time we went to the Ichiran restaurant and also tried their instant noodles. I think it's kind of a shame that I didn't try it before because I don't like the extra-thick Fukuoka-style ramen. Actually as I said before, the Kyoto branch has a different flavour.
Fukuoka is well-known in Japan for its ramen, but in Kyoto there are also plenty of good ramen restaurants. I'll have to introduce them to you another time. If you come to visit Kyoto, please try out the ramen! For those of you who aren't able to come to Japan, how about trying out some instant ramen?
P.S. I haven't mentioned going swimming lately… did you notice? Haha (人"▽`)
In fact, because I became bothered by the idea of getting sunburnt, I haven't been going so often. But when I go, I enjoy it. At the moment, I'm relearning butterfly stroke from the basics. I really want to be able to do butterfly. I'll report back about it later.
---