Red Label: Chocola BB Royal T Review!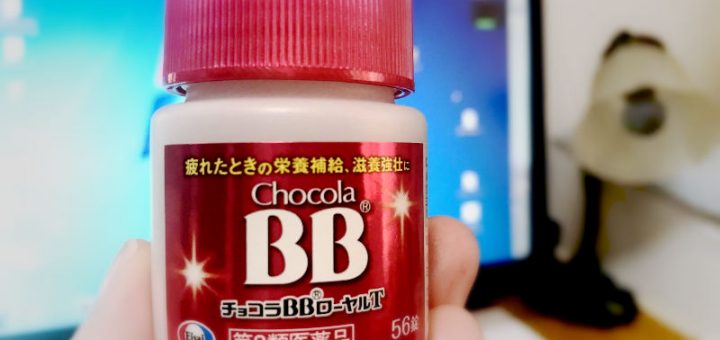 The product I'm going to talk about today is Chocola BB Royal T. I think its red label makes a real impression! This product is part of the Chocola BB series that I know many readers are familiar with already.
It's still hot here in Japan, and I think everyone here is starting to feel a bit worn out by it. Chocola BB Royal T really helps in times like these!
---
What kind of product is Chocola BB Royal T?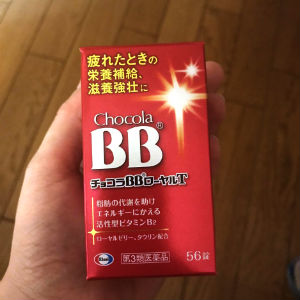 To put it simply, this is a supplement to take when you're fatigued and want to get some extra energy back. It seems that when you're tired or stressed out your body doesn't convert the nutrition from your meals into energy as efficiently as it normally does. So, even if you're eating properly, your body might still feel sluggish and your condition might not improve.
Chocola BB Royal contains Vitamin B2, which helps the body metabolize fat and turn it into energy. Other ingredients like royal jelly and taurine work to help the body produce energy.
---
Function and effects!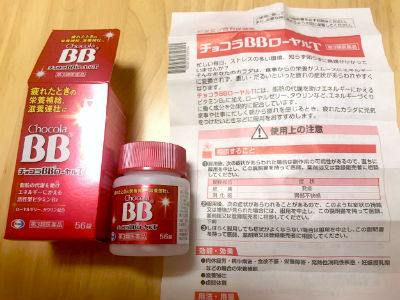 "Provides nutritional support for physical exhaustion, during illness or recovery, loss of appetite, nutritional imbalance, febrile debilitating illness, or during pregnancy and nursing."
… Is what the packaging says!
---
Directions for taking Royal T!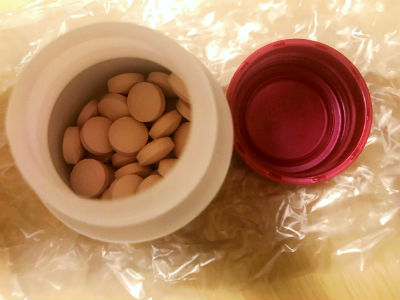 Adults over 15 should take 2 tablets twice a day.
Those under fifteen should not take this product.
Take with cold or warm water.
☆★When to take★☆
One great thing about Chocola BB Royal is that you can take a tablet at any time– you don't need to wait until before or after a meal, for example.
This means that whether you're having trouble getting going in the morning or you're starting to feel sluggish at work, you can take a dose whenever you need it. What a great supplement, right? (((o(*゚▽゚*)o)))♡
---
I tried them out! My results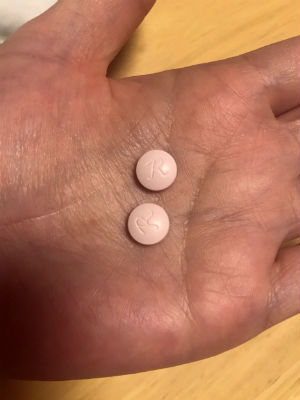 The tablets are smooth on the surface, making them easy to swallow. There is no medicinal smell to them either. There's the letter R printed on the surface!
When I took them I was feeling very tired: my body felt achy and heavy, and my head felt heavy as well. I took Chocola BB Royal T straight after a meal. This is how I felt afterwards:
* 10 minutes: My head started to feel clearer.
* 15 minutes: I was less sluggish and I felt like I could move around.
* 20 minutes: I got up again. The heaviness in my head seemed to have improved.
* 2 hours: I felt as though my tiredness had gone away.
* 2.5 hours: I felt completely better.
I had eaten around the same time that I took the supplement so I can't say that my recovery was 100% thanks to Chocola BB Royal, but I was able to confirm that it had a definite effect on my body. I hope that the results of my test will be useful to you!
One more thing! Unlike Chocola BB Lucent C, Chocola BB Royal T didn't turn my urine yellow.
---
Get proactive about dealing with tiredness!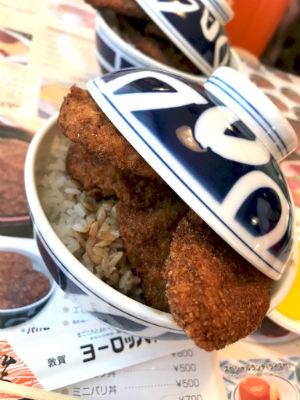 When I was younger it seemed like I could usually sleep off any tiredness or sluggishness, but these days it seems like resting up alone doesn't seem to help as much as it used to.
Of course, I'm not saying it's a good thing to be totally dependent on supplements. Still, I think that supplements, along with proper diet and exercise, can add a little boost that helps you be more energetic and healthy every day. Letting stress and exhaustion build up is one of the worst things you can do!! I'd recommend Chocola BB Royal supplements to anyone who can't seem to shake off their tiredness!!
More details on Chocola BB Royal T here
Be sure to check out the other reviews for Chocola BB products too! Especially the review for Chocola BB Lucent C!
**The photo above is famous katsudon from Tsuruga City in Fukui Prefecture. It's a bit different to ordinary Japanese katsu. It's delicious, and I was in high spirits after eating it! The store's name is Yoroppa-Ken. If you're interested please go and check it out!٩(๑❛ᴗ❛๑)۶
---