Easy Mask Friendly Makeup from Japan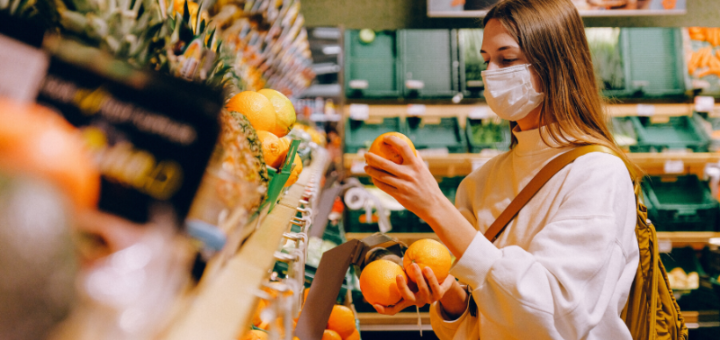 Between social distancing and daily mask-wearing, many of us have stopped bothering with makeup in the last few months. However, with society slowly reopening, many people are getting their cosmetics kits out again… only to discover that it's surprisingly tricky to find mask friendly makeup routine. Whether you're meeting with clients, going on a date, or just feel more yourself with a little makeup, there are a few things to consider when wearing makeup and a mask. For one, masks create a humid environment that's a nightmare for many makeup formulations. Many of us have also experienced the hassle of makeup transferring onto your clean white mask. It all adds up to making you feel less confident, which defeats the purpose of makeup in the first place!
Luckily, Japan has some solutions. Coronavirus aside, mask-wearing is very common in Japan, which means there are some, good long-wearing options to explore. In this article, we'll look at some mask-friendly makeup items from Japan that can help you add a little polish without any discomfort or hassle. Read on for the details!
---
Create a stable base | Ettusais Oil Block Base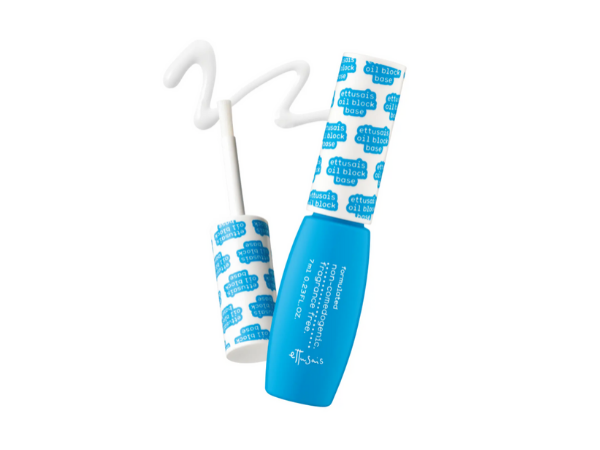 If you're a fan of Japanese skincare, you've probably heard of Ettusais Oil Block Base! This is a cult favorite primer you can apply to your T-zone to help prevent oil and shine all day.
The humidity of a mask can speed up makeup cracking and wearing underneath, to the point where taking your mask off to eat or drink can feel a little risky! A makeup-protective base can help keep you feeling put together, whatever you're up to during the day. Even if you don't want to wear makeup, this item can help you feel fresh by keeping that uncomfortable oily feel at bay.
Shop Ettusais Oil Block Base at Wonect!
---
Add little polish | K-Palette Otona no 1 Day Care Base Essence in Concealer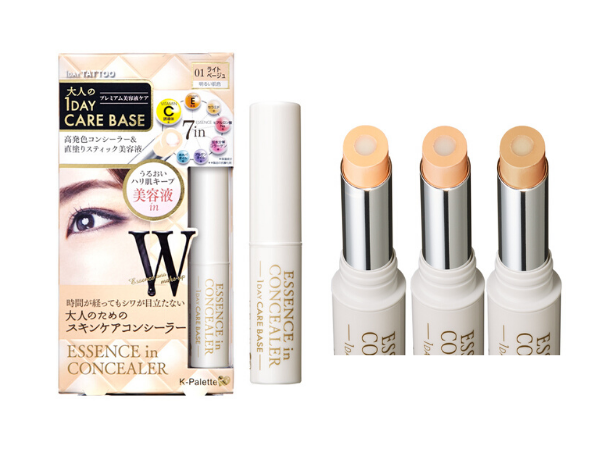 Many people prefer not to wear a full face of foundation on days they're wearing a mask, but if you want to find a happy medium to cover under-eye circles or a blemish or two, consider the Otona no 1 Day Care Base Essence in Concealer. This concealer is from the Otona no 1 Day range that includes the very popular 1 Day Tattoo Eyeliner. As its name suggests, this line is designed to be long-wearing, but the Essence in Concealer has an interesting premise: the areas we want to conceal are usually the areas that need the most care. So, this concealer stick is designed with a beauty serum core that you can see in the picture above. When you apply the concealer, you also apply a concentrated serum directly where you need it.
The word "otona" in this product's name means "adult". In other words, this concealer is designed for more mature skin. If you are dealing with acne instead, consider a spot treatment like the Atorrege AD+ Spot Treatment first.
Get 1 Day Care Essence in Concealer at Wonect!
---
Foundation without foundation | Club Cosme Suppin Powder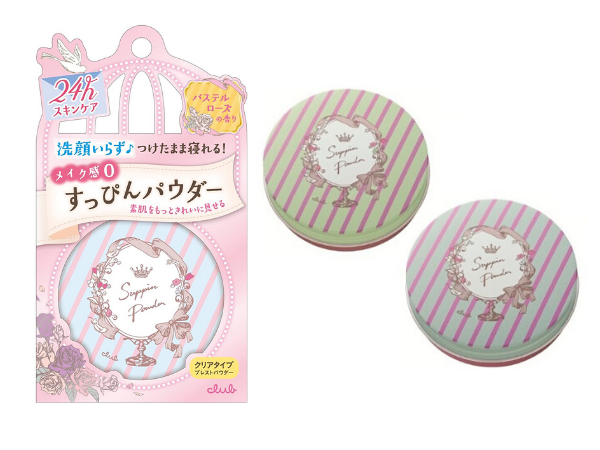 If you'd like to refine the look of your skin's texture and tone without the mess of foundation or face powder, consider the Club Cosme Suppin Powder. This item technically isn't makeup: it's a translucent "skincare powder" that doesn't require washing off. In other words, you can even wear it to bed! This is an ideal item to wear with a mask because it won't transfer or crease like pigmented products can under a mask. It smooths, brightens, and reduces the looks of pores. It also contains powdered skincare ingredients like hyaluronic acid and collagen to help moisturize and improve the look of your skin.
This is a great item to wear on days you're wearing a mask. You can also use it as the final step of your nightly skincare routine for a fresh, smooth feeling with no residual stickiness from your moisturizers.
---
Luxury pick | Shiseido Snow Beauty Powder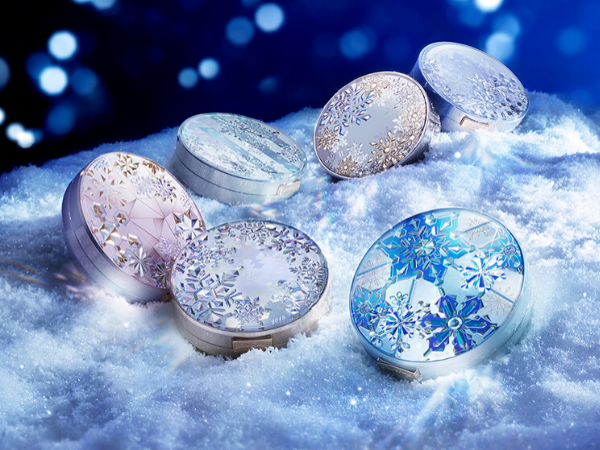 The Shiseido Snow Beauty Powder shouldn't go unmentioned when talking about mask-friendly makeup! Similar to the Suppin Powder above, this is a "skincare" powder. You can wear it with makeup, on its own, or as a final skincare step at night. While it's a definitely a luxury buy, it has a lot of die-hard fans, and continually tops the chart on the @cosme review rankings. Shiseido Snow Beauty Powder has a special, limited-edition case released annually, with each year's design inspired by the snowy landscape of a different country.
The formulation itself is designed to give a bright, glowing complexion, without the use of pigments. This is achieved using what Shiseido calls a "translucent magnet white powder", which delivers a long-lasting smoothing and brightening effect.
Get Snow Beauty Powder at Wonect!
---
Kanebo Kate Dark Rose Eye Shadow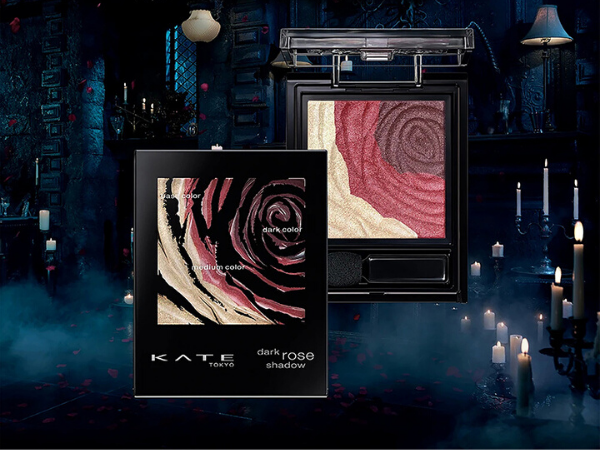 The Kate Dark Rose Eye Shadow series feature pallets of three complementary shades: a base, medium and dark color. They have a subtle, satiny sheen that adds a gorgeous dimension to the eye. The range has some subtle, wearable shade sets, as well as some more dramatic looks like the ones pictured here. If you feel like you're struggling to express your personality behind your mask, why not add a little color to your look?
Buy Kate Dark Rose Shadow at Wonect!
---
A finishing touch | Flowfushi MoteLiner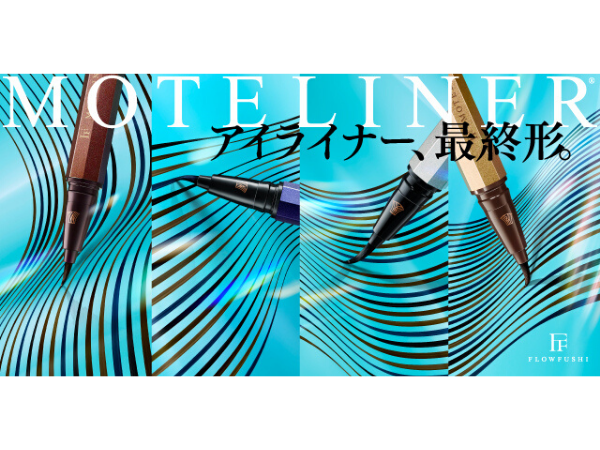 Finding an eyeliner that stays put throughout the day, but this is particularly true when wearing a mask. Moisture from your breath often escapes from the mask around the nose area, creating a humid environment around the eyes. Sunglasses or eyeglasses can also worsen the situation by trapping that humid air. A good choice for mask wearing is the Flowfushi MoteLiner. This is a long-wear eyeliner designed with a unique formulation that makes it incredibly strong against moisture.
In fact, to develop a truly waterproof eyeliner, Flowfushi worked with craftspeople who researched waxes used for wood flooring and external building coatings. Thanks to their input, Flowfushi was able to design a high-adhesion liquid polymer that resists water, humidity, and sebum while remaining completely body safe.
Buy Flowfushi MoteLiner at Wonect!
---
Shop Mask Friendly Makeup from Japan at Wonect!
These are just some of the great options for a mask friendly makeup routine you can find from Japan. For more, explore our range at Wonect!
Explore Japanese cosmetics at Wonect