What's up with Flowfushi? Everything You Need to Know About Flowfushi Closing and the Birth of UZU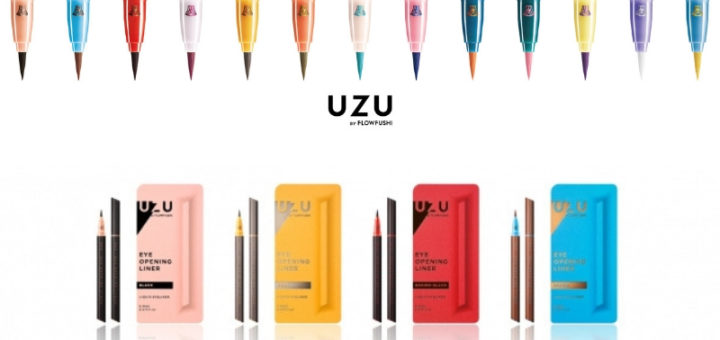 Flowfushi's sudden announcement last September that they were shutting down was a shock for fans of their cult hits like the MoteLiner, MoteMascara, and LIP38℃ lip glosses. After being flooded with stressed-out enquiries, Flowfushi publicly stated that there was no need to stock up on their products, and to trust and wait to see what would happen.
In October 2018, Flowfushi launched LIP38℃ Final Edition +UnFrame, a set of two lip glosses. The marketing around this launch was these products were Flowfushi's final "statement".
Then, after a lengthy and mysterious marketing campaign, the company launched a new brand, UZU by Flowfushi, on February 20, 2019. As of now, the only product available under that line is the UZU Eye Opening Liner. This eyeliner is very similar in design and technology to the popular MoteLiner, but with new packaging and a bolder range of colors. It appears that Flowfushi isn't over after all!
---
So, what's going on?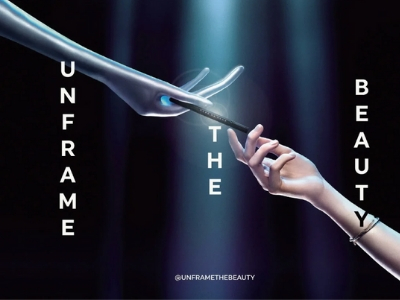 Is the Flowfushi brand closing down or not? It's still a little hard to tell. You can no longer access their web store, but Flowfushi as a company still exists, and regular Flowfushi products are still available in stores in Japan.
It seems most likely that Flowfushi simply rebranded as a marketing move as they expand internationally. It's clear there will be no more products added under the name Flowfushi, but it's hard to know what exactly this means for the continued availability of their original line.
It's possible that Flowfushi will keep selling their previous products as the UZU line is built up. Or, considering their first product is basically a repackaged MoteLiner, it is possible the products in the Flowfushi line will be gradually moved over to be rebranded as UZU, too.
---
What is UZU?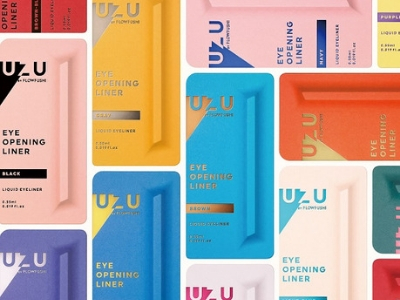 UZU shares a lot of similarities to Flowfushi. For one, they're still great at marketing, and at coming up with fun, inventive, and somewhat progressive messages behind their products. Here's a translation their new brand statement:
Just like making cosmetics for the first time.  

Forget any preconceptions about what cosmetics are.

See the world from a brand new perspective.

Question the rules, rewrite the rules, and discover a space where we enjoy being free.

Because there were no frames when we first experienced beauty.

Just like using cosmetics for the first time. 

Forget any preconceptions about what you are.

See the world from a brand new perspective.

Question what suits you, rewrite what suits you, and find a version of yourself where you enjoy being free.

Because there were no frames when we first experienced beauty.
Judging from the wide range of bold colors the Eye Opening Liner is launching with, it seems as though UZU are looking to go for some riskier product choices. Previously, Flowfushi was known for making well-formulated basics like mascara and eyeliner. While their marketing was inventive and bold, the products themselves were not statement pieces.
While it's hard to know what the future direction of the brand will be, it'll be interesting to see how their strategy changes as they proactively seek out a space in the international market.
---
What is UZU Eye Opening Liner?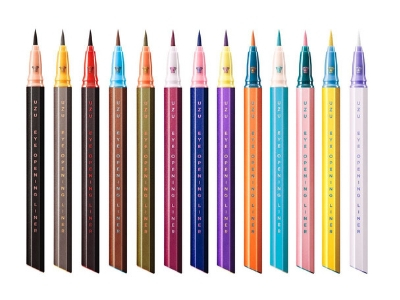 The big selling point of the new UZU eyeliners is the color range. While the original MoteLiners came in a fairly generous lineup, UZU Eye Opening Liner comes in 13 shades including pink, yellow, light blue, and orange. Of course, their famous range of browns and blacks are still available, too.
If you have used the Flowfushi MoteLiner, the design of the UZU Eye Opening Liner will not be a huge change for you. The Yamato Takumi™ brush used for the Eye Opening Liner features a similar blend of fibers inspired by traditional Japanese brush-making techniques. The handle of the liner, too, is of a similar ergonomic, octagonal design.
According to the UZU marketing, there are 28% more bristles in this brush, which has better tension and springiness. The eyeliner formulation itself is called WP Film™, and is said to be long-wearing and resistant to moisture, humidity, and oil.
What is new is that the UZU Eye Opening Liner is advertised as 100% vegan and cruelty free. This liner is also free of parabens, gluten, and alcohol, and has been allergy and patch tested for sensitive skin.
---
Should you stock up on Flowfushi?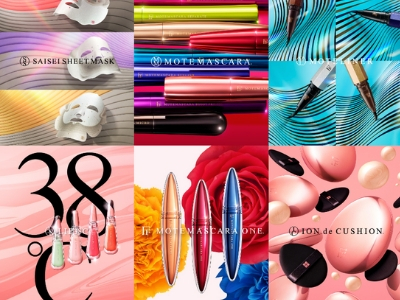 At the moment, there is no need to panic. There are currently no issues getting your hands on the Flowfushi line in Japan, and of course we can hook you up worldwide over at Wonect! That said, Flowfushi are not being very upfront with what is going on, so it's hard to know how long this will last.
If you're a fan of the MoteLiner, I wouldn't bother stocking up. UZU Eye Opening Liner is the latest version, and there do seem to be some improvements to the brush design and formula.
If you're a big fan of any of the MoteMascara line, they will keep for three years unopened, so they are safe to stockpile if you swear by them. That said, it's this writer's opinion that mascaras will be the next product to launch under UZU, so in the meantime I would wait and see if there are any improvements to the formulation.
The continued availability of the other products in the line is a bit riskier, especially the Lip 38℃ lip glosses. If you're a ride or die fan of a particular shade, I would consider stocking up. This range is extremely popular, so it seems unlikely that they will be discontinued entirely any time soon. If they do get moved in under the more risk-taking UZU brand, though, it's unlikely they'll come in exactly the same shades. 
---
What's next for Flowfushi?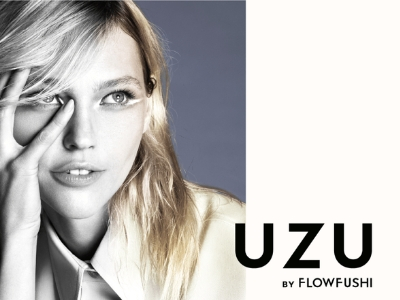 We'll keep you updated here on Wonect.life with any new developments in the UZU and Flowfushi lines! If you want to know more about Flowfushi, check out Akane's hands on review of the MoteMascara.
If you're shopping for Japanese beauty products, check out our range on Wonect! We have a range of authentic and fresh Japanese products shipped direct from Kyoto, Japan.
Japanese health and beauty products delivered worldwide at Wonect