Sugi Bee Garden Yuzu & Honey Review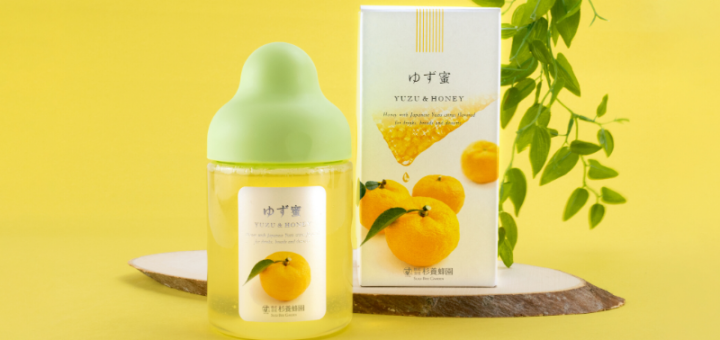 The Japanese honey company, Sugi Bee Garden, has fans all over the world, and their Yuzu & Honey blend is one of our best selling Japanese foods at Wonect. This fruit-infused honey is delicious on toast or pancakes, on yoghurt, and even in cocktails. The combo of antibacterial honey and vitamin C-packed yuzu citrus also makes for a delicious warm drink that's great for colds and flu. We decided to go hands-on with Sugi Bee Garden Yuzu & Honey to see what all the fuss was about. Read on for our impressions!
---
What is Sugi Bee Garden?
Sugi Bee Garden is a Japanese company first founded in over 70 years ago in Kumamoto, Kyushu. Today, they raise bees in Kyushu, Akita, and Hokkaido. They also operate around 70 retail stores where they sell their high quality Japanese honey all throughout Japan.
What makes Sugi Bee Garden special is their commitment to doing everything in-house, from bee farming and honey processing to the manufacturing of special products like the Honey & Yuzu we're covering today. If you're a honey fan, the generations of knowledge creates a luxury Japanese honey is sure to impress.
---
What is Yuzu?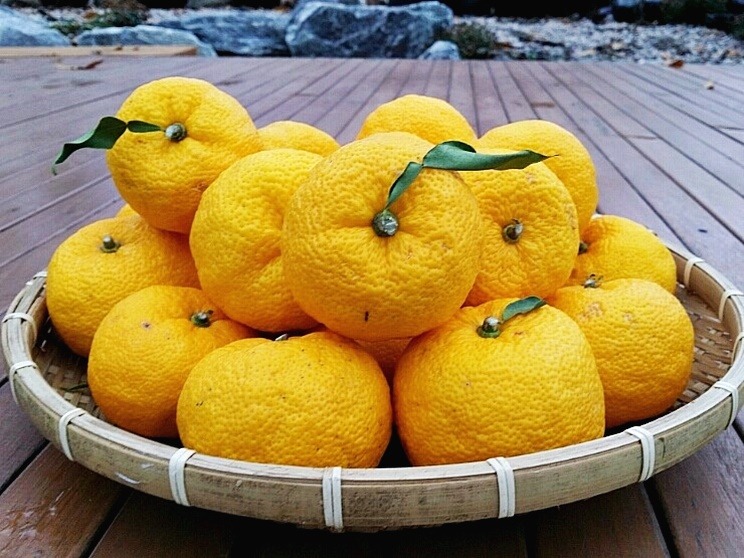 What exactly is yuzu? This fruit is a little trendy in the West right now, and it's a common flavoring in Japanese cuisine. Like lemon or lime, you don't typically eat yuzu on its own, but rather use its juice or garnish. It tastes a little like grapefruit with a slight hint of sweet citrus like mandarin.
Yuzu and honey, or yuzu-hachimitsu, is a common mix thanks to the fact that straight yuzu can be pretty sour. You can use this combination to make a quick yuzu and honey tea that's perfect for sore throats, or even mix it with shochu or vodka to make a cocktail called a yuzu sour.
---
Hands On With Sugi Bee Garden Yuzu & Honey
Sugi Bee Garden Yuzu & Honey is arguably the most popular product in Sugi Bee Garden's fruit juice-infused honey line.
Packaging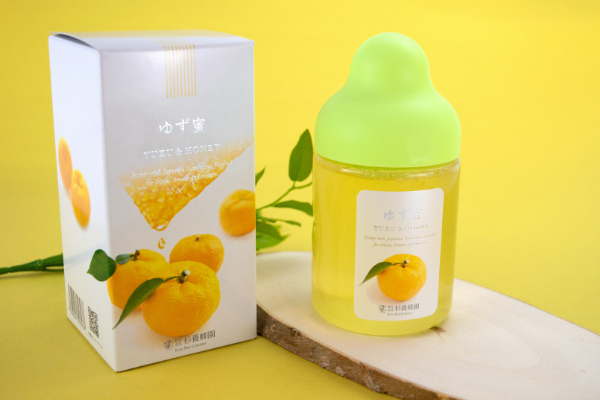 It comes in three sizes: 300ml, 500ml, and 1,000ml. For this review, I tried the smaller 300ml type. Straight away I was impressed by the packaging. The bottles come packaged in a box with embossed details. It feels very high quality, and I think would be great as a little gift from Japan.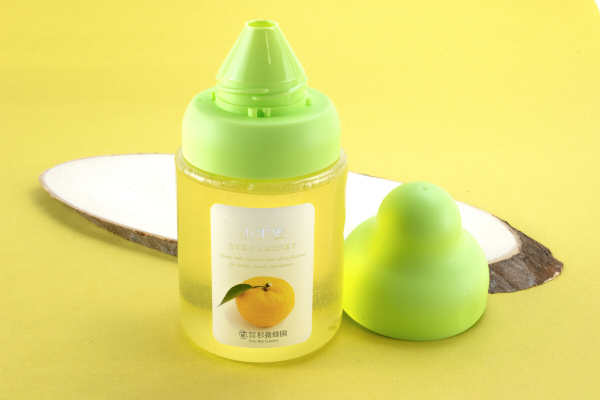 Personally, I think the bottle is super cute, and would fit in just as well on your breakfast table as it would among other cocktail mixers at your next dinner party. The bottle itself is slightly soft and squeezable. As you can see in the picture above, there is a wide spout for pouring. If you're like me and always end up with a mess when spooning honey out of a regular jar, you'll like the packaging. The yuzu juice also creates a texture that's a little more pourable, and doesn't have the stretchy, drippy element that makes regular honey messy.
Sugi Bee Garden Yuzu & Honey Taste Test
Before this test I hadn't tried Sugi Bee Garden's Yuzu & Honey before, so I wasn't sure what to expect flavor-wise. When I tried it, I was surprised to find just how much yuzu flavor there was: rather than honey with a yuzu twist, it has all the tartness of fresh yuzu juice and a perfect balance of sweetness.
Mixed in as a tea it was delicious both hot and cold. Diluting the Yuzu & Honey to the roughly 1:5 ratio recommended by Sugi Bee Farm worked fine for me. I often make a tea at home with fresh lemon and ginger, so I tried making this with Yuzu & Honey instead of lemon juice. The honey mellows out the drink, and since yuzu actually has five times the vitamin C of regular lemon, I was happy to think I getting an immunity boost too.
On a less healthy side, I also tried it on some pancakes! The Yuzu & Honey adds a really nice tart kick that is a little like marmalade. If you like pancakes but find maple syrup a little too sweet, I really recommend trying this!
Another nice fact was I found a little really went a long way. While the price is a little higher than some supermarket honey brands, the generously sized bottles should last a good while.
---
Sugi Bee Garden Yuzu & Honey Details
Ingredients: Refined honey, yuzu juice, citric acid, pectin
Nutrition per 100g:
Energy: 282 kcal
Protein: 0.1g
Fat: 0g
Carbohydrates: 70.5g
Sodium: 3mg
Salt equivalent: 0.01g
---
Conclusion
I really enjoyed trying out Sugi Bee Garden Yuzu & Honey so much, I kind of regret not giving it a shot earlier! If you want to treat yourself too, we can ship Sugi Bee Garden Yuzu & Honey worldwide at Wonect!
Check out Sugi Bee Garden Yuzu & Honey here!
For more taste tests of Japanese food, Sha Sha went hands on with the Ichiran Ramen at home kit!
Ichiran Take Home Ramen Kit Review – Enjoy a Restaurant Taste at Home