Fancl Whitening Mask Review: Gentle Skin Whitening!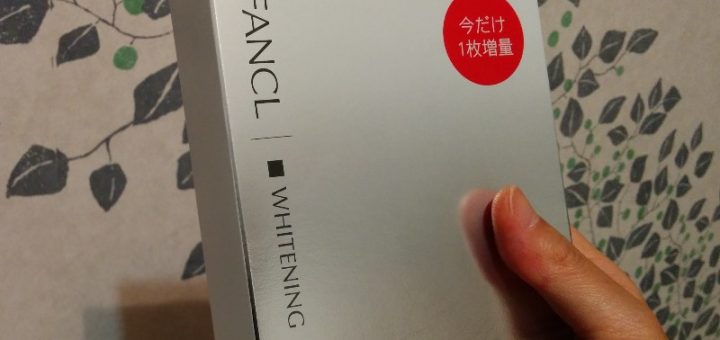 Fancl Whitening Mask is one of popular facial skin care masks in Japan. In Japanese drugstores (which is more like supermarkets of cosmetics and daily necessaries), you'll find yourself with so many kinds of facial masks that you don't know which one to choose. I tried the one from Fancl, a famous skin care brand among the Japanese, well-known for it additive-free cosmetics.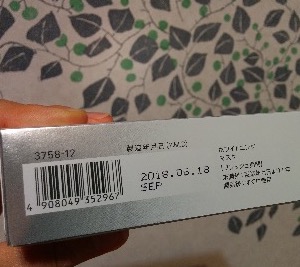 Most cosmetics in Japan usually don't indicate manufacturing date or expiry date because it's not necessary to show if a product can be used after 3 years left unopened. But Fancl's cosmetics have manufacturing date since it is their policy to let customers choose the freshest products possible. Besides, they avoid preservatives as much as they can.
Super Moisturized Rich Texture
The first impression when I opened the package (I'm sorry that I forgot to take pictures of inside and the mask itself.) was its extreme richness. The emulsion has white color, which looks just like white thick milk. The mask sheet is rich in emulsion, almost dripping from the mask. Some facial masks are too watery, but the Fancl Whitening Mask has a very moist texture instead.
Not irritative to sensitive skin!
I have sensitive skin and I take care of especially my skin. To be honest, I usually don't prefer facial masks much because it often irritates my face skin. I had tried some masks from Japanese and overseas brands, but I felt tautness on my face skin or uncomfortable because of the fragrance. On the other hand, Fancl Whitening Mask didn't irritate my face skin at all. It is free from these materials.
preservative
UV absorbers
artificial colorants
scent
petroleum-based surfactants
I felt very comfortable while applying Fancl Whitening Mask on my face even when I was wearing it for more than 10 minutes! It fits my skin and felt as though the emulsion sank in deeper than just putting it on my face. The only thing you have to worry about is not to make a spot on your phone or book while you keep the mask on your face – since the sheet is very richly moisturized, you will have to make sure it doesn't touch your belongings.
Fancl Whitening Mask – Effective for skin care, whitening?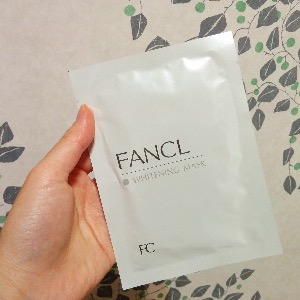 I used a sheet of Fancl Whitening Mask per week after washing my face at night and continued just 2 weeks. I felt my skin got moisturized and even firm after using it. It seems effective in moisturizing your skin. A whitening effect also can be expected with long term-use since it's the quasi medicine product. It is a little pricy to use on daily basis, but good to continue as weekly skin care. I recommend Fancl Whitening Mask for those who have sensitive skin or prefer additive-, fragrance-free facial mask.
---