Could Your Shower Be Ruining Your Hair? Cleansui Water Couture Showerhead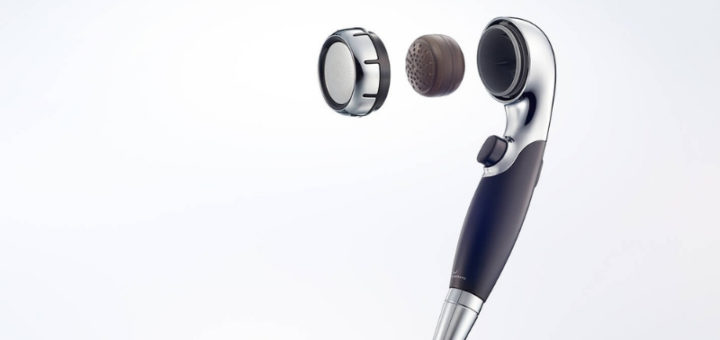 Many people know Cleansui for their range of high quality water filters and jugs. We have customers from all over the world who swear by them! But did you know you can also get filtered water for your shower?
The new Cleansui Water Couture Pure Shower is a shower-head with a built-in replaceable filter. This filter removes the harsh elements that are found in tap water that build up in your hair and damage your skin.
---
What's so bad about hard water?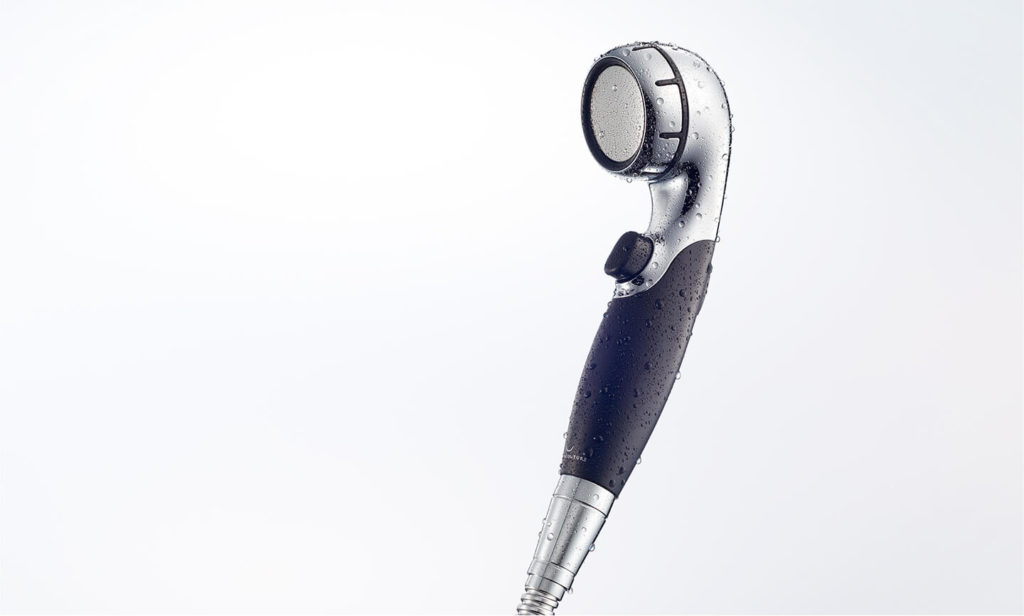 The damaging effect of hard water is well documented. Healthy hair has a smooth, waterproof cuticle that protects the hair from damaging moisture. Hard water damages this cuticle, meaning that water can enter into the strand, causing it to swell and warp.
Over time this leads to breakage and thinning, as well as a rough, frizzy texture. It also strips out hair color, and leaves a mineral buildup of in the hair that causes a loss of volume.
Hard water causes even more problems than just this! Many beauty enthusiasts are very careful about the pH of their products. Typically, our body is somewhat acidic. This acidity is called an "acid mantle", and forms a barrier against bacteria and other rouge elements in our environment.
However, hard water can be highly alkaline– 8.5 pH and higher. There are many people who would avoid a cleanser that alkaline, but we regularly shower in highly alkaline water! An damaged acid barrier due to an alkaline environment can cause bacterial acne and signs of premature aging in the skin. It's also terrible for the hair: research has shown that an alkaline pH in the hair causes a negative ion charge, which results in friction and breakage.
---
What is the Cleansui Water Couture Showerhead?

eMany people attempt to get around the damaging effects of hard tap water by washing their hair in bottled water. Not only is this expensive, it's pretty inconvenient, and it doesn't protect your skin from the damage that hard water is doing to it.
The new Cleansui Water Couture Showerhead allows you to bathe in soft, filtered water. It's pretty luxurious when you think about it!
Here's what Cleansui has to say about it:
 If you're selective about your haircare, you should be selective about your water.

We don't really think much about taking a shower. But did you know that tap water is full of elements like calcium and magnesium ions? These hard water elements can combine with the ingredients in your shampoo to leave residue in your hair, causing it to become stiff, rough, and starchy-feeling.

What's more, when these elements attach to and penetrate your hair strands it prevents your shampoo from foaming properly, which means that it can't properly cleanse the roots of your hair. It also means that your conditioner and treatments won't work the way they should.

To solve these problems, you must rethink your water.

Cleansui Water Couture Pure Shower filters tap water to turn it soft and healthy. It also helps completely remove residual chlorine in the water.
---
Benefits of showering with soft water
Besides avoiding the damage associated with hard water I mentioned above, there are a few additional benefits to the Cleansui Water Couture showerhead:
Hair product performance
Bathing in soft water improves the performance of the products you use. Soft water creates a finer lather that also lasts longer. This means that the lather maintains its consistency, making sure that all the active ingredients effectively coat your hair and scalp.
Fine, gentle spray
The Cleansui Water Couture showerhead gives a fine spray with just the right amount of pressure, allowing you to effectively cleanse your hair and body without causing additional damage.
Removes chlorine
Most tap water is sterilized by chlorine in the water treatment systems. This is great from a public health standpoint! Unfortunately, hot water opens up the shaft of our hair, meaning that even small amounts of chlorine can penetrate the strands as we shower, stripping away moisture. The residue of this chlorine can also affect the the performance of certain products we use. You should be particularly cautious if you use products designed to reduce frizz or protect your hair color. Chlorine in tap water can also inflame those with sensitive skin and scalps, and cause dandruff.
---
Final thoughts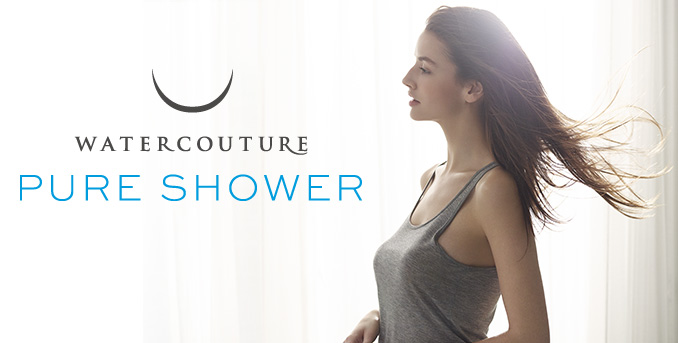 The Cleansui Water Couture shower head is definitely a bit of a luxury purchase! However, if you factor in the amount of money we spend on our hair, from salon treatments to the products we buy, this shower is going to boost their effect and prevent damage before it happens.
Wonect has a selection of authentic Japanese Cleansui products and other brands of water filters too. We ship worldwide, and express shipping is free on orders over S$90. You'll probably find our prices cheaper if you buy directly from Japan!