Bring Drinking Water Anywhere with Cleansui Tumbler!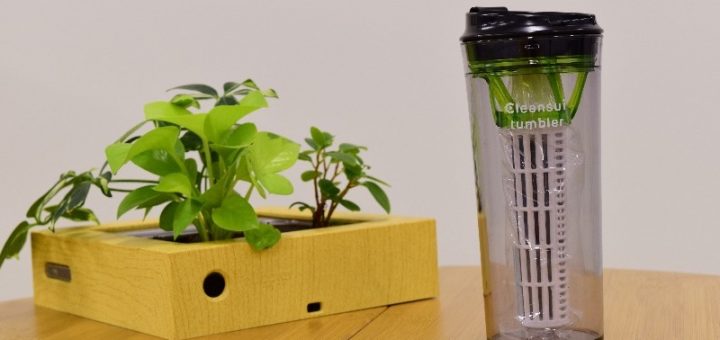 Have you heard of Cleansui? It's Japanese purifier brand from Mitsubishi Rayon. Many know their great purifier for faucet at home, but not many know about the useful Cleansui Tumbler. Since I have found that Cleansui has a tumbler type purifier, I've been a big fan of it! Here, I'd like to share how well it works for me today.
Very simple to use! Easy, compact and light to bring!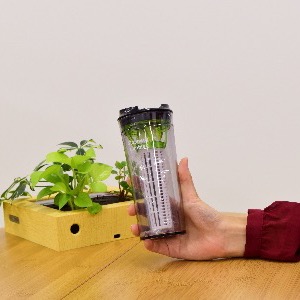 It has a cartridge inside of the bottle. Each part is easily separated when you need to wash it. What you have to do is to just pour water from the tap and let it fill for a minute. You don't even need to shake it.
The big reason I love it is that it's so light and compact – just 250 ml size – that it just fits in my bag.
I drink 1 litre of water a day for my health. I usually carry many stuff in my bag, so I don't want to carry big or heavy bottle with me.
Before that, I carry 500ml tumbler bottle and buy another bottled water when I need more. I had to carry the empty tumbler bottle with the bottled water in my bag, which occupied much space in my bag.
Now, with this Cleansui Tumbler, I just refill from the tap water at my office when it becomes empty.
How's the taste? Does Cleansui Tumbler really purifies water?
First, I was doubtful but it tastes just like bottled drinking water.
It has charcoal inside of the cartridge to remove residual chlorine. You may think it's not very high-grade purifier compared to other Cleansui purifier for home, but it's enough for drinking water in my opinion.
You may find small black materials on cartridge, but don't worry. It's not faulty product, just small pieces of charcoal. Please clean it off when you get it first.
You can see how it purifies water on the following video from Cleansui. They even have experiments to show how the water with colored chlorine is purified in the bottle.
Again, please note that you actually don't have to shake the bottle hardly like this.
Save money, less waste!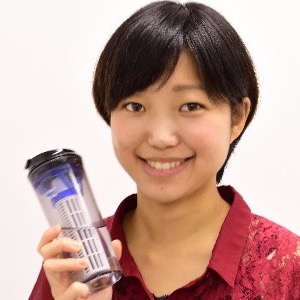 The other reason I like Cleansui Tumbler is because it saves money on drinking water.
If you buy a bottle of drinking water every day, it would be 100 yen per bottle x 30 days = 3,000 yen per month!
One cartridge can be used for about a month if you use it for 500ml of water every day, which costs far less than 3,000 yen.
Another good thing is you can save 30 plastic bottles per month. I can see many people start to carry their own bottle to reduce waste.
If you are wondering to get one for your own, why don't you choose Cleansui Tumbler?
Cleansui Tumbler is available in two types and a few colors: KCT-030 2 color (Black Lid type)/ TM704 3 color (White Lid type).
More details on Cleansui Tumbler KCT-030 series
More details on Cleansui Tumbler TM704 series
---