Because You CAN Style with Traditional Japanese Design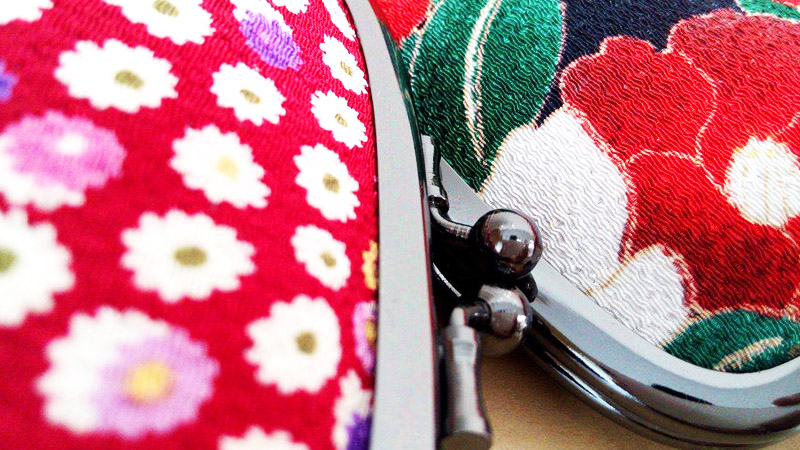 Does traditional Japanese design have a place in modern fashion? Yes it does, but that question leaves us wondering where. These designs have an outstanding appearance, which can be difficult to mix and match designs, and can be quite easy to mismatch.
Today, I will share with you today the WA Komono, the brand that combines traditional Japanese design with modern lifestyle. Through their products we will see how best to match traditional Japanese design with what you wear.
Understanding what You're Accessorising With
As with anything you wear, it will become a statement of identity. The same goes for these "Edo Komon" designed accessories from WA Komono, so it's important to know their significance. In fact, if anyone asks you about these, you will be able to flaunt your knowledge and impress your friends!
Fact 1: Komon is a type of Kimono, represented by the designs unique to these Kimono. These designs are highly precise repeating patterns, that when viewed from afar, it may seem to have just a single colour. The most well-known is the "Edo Komon".
Fact 2: The Komon designs represent the beauty in seasons of Japan, and the core characteristics of the Japanese, which is something that is deeply embedded in the Japanese culture.
Fact 3: It is very rare to find Komon Kimono these days, as there is very little demand for it. It has evolved to appear on modern accessories, including bags, tissues boxes and umbrellas.
Therefore when you carry/wear something with Edo Komon, you are not just portraying a Japanese beauty, but carrying the sense of appreciation of the daily, the subtle, and the little things. (That may just be the essence of traditional Japanese design!)
Edo Komon's Role in Modern Fashion
If you are a non-Asian, the attraction of the traditional design may come to you naturally, as they represent both the new and the old of an Asian culture, which makes a statement by itself.
If you are Asian, you may find that some of the items can be rather old-fashioned, especially if you choose products that don't fit you.
But no matter who you are, learning to mix and match these items will help you show off your sense of style! Unfortunately, it takes more than wearing simple colours to make WA Komono the focal piece in your fashion coordination. These six items are hand-picked to explore how you can accessorise them the next time you go out!
Coin purses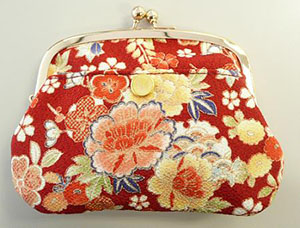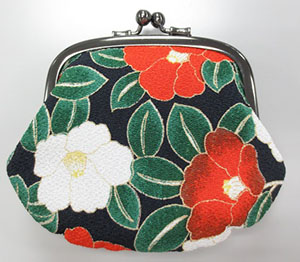 Let's start with the small items. These are coin purses that you can easily carry around in your bag, and are quite wonderful to look at every time you pull it out to make payments. They are sturdily made, so the quality is going to be above your "bought from the side of the street as a souvenir" items. Choose high contrasted colours for the modern look. Or go for the colours in the flowers, ie choosing your depiction of season that attracts you.
Tissue Covers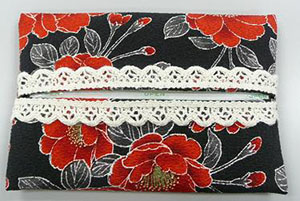 Another pretty additional into your bag, so you can use your tissue paper with style! Well, not really, but these beautiful packet covers are highly practical, and will make you feel good when using them. (It's the little things that are important, isn't it?) It boils down to preference to which design you'd want here rather than overall coordination, as each design is representative of itself.
Tote Bags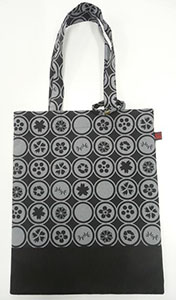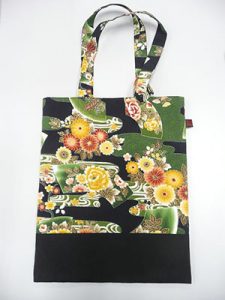 WA Komono does original designs, which means they are able to design prints that work for casual wear too. Not quite the type of accessories for work, but they are quite stylish for classes. Goes with a wide variety of casual clothing, including simple tee and jeans, to the casual dress. These tote will become the support for your casual look instead of becoming the main piece. As with all tote bags, don't fill the bag with too much items as it will not look flattering.
Umbrellas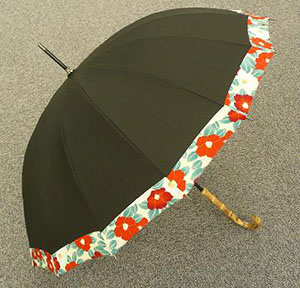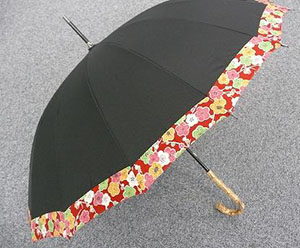 If you live in a tropical area that rains a lot, then umbrellas is something you can't go without. What's great with this design is that WA Komono believes in the simplicity, making the umbrellas black to boost the beauty of the Japanese designs. One thing you will need to take note is the handle: it is made with a brown bamboo look. What this means is that it limits the styles you can match this with. Perhaps not aiming to match it with anything may be the way to fit this umbrellas into your coordination? 😉 Go for the match with a smart contrast.
Carry Bag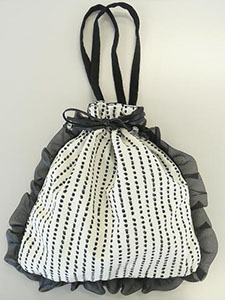 Unlike with the tote bag, this bag can be rather classy. The best way to carry this is probably to go classy in style, while letting this carry bag mark itself as a key piece, portraying your willingness to play with your fashion coordination.
Hair Bands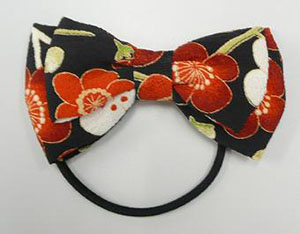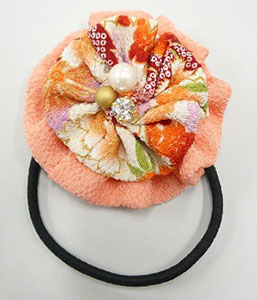 If you are familiar with the Japanese culture, then these will be no surprise to you. These bands add a sweetness to your look, if you like tying up your hair (calling out to all selfie lovers!). Choosing a design depends on the colour of your hair. You'll want to go for contrasting colours if you want to make your hair stand out. On the other hand, you'd want to choose similar colours with your hair for times when you want to tone down for a softer look.
---
A Final Introduction
To round up our discussion, I think it's perfect to end with an introduction to WA Komono. WA Komono specialises in bringing both the colours of the seasons and the portrayal of the Japanese spirit to modern items. As we have seen, their products are successful in fusing traditional Japanese design with the modern. It is their wish that you will be able to carry that appreciation in your daily lives. That, I think, is the main reason you will want to wear these. To wear as a statement of yourself, saying that you enjoy the subtle changes in seasons, enjoy the little things in life, enjoy the heart of it all.
(Like all of our articles, this is not a sponsored blog post. Our store only sells WA Komono (和 KOMONO) products upon customer requests. You may view WA Komono products here.)
---